Certain Segments of China's NAND Flash Wafer Market Poised for Slight Price Uptick Amid Elevated Inventories
June 6, 2023 | TrendForce
Estimated reading time: 2 minutes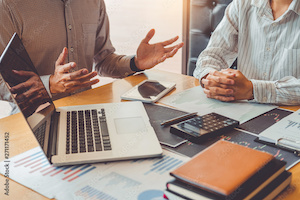 TrendForce research reveals that following significant production reductions by US and Korean manufacturers beginning in May, some suppliers have increased their wafer prices. This development has led to a slight elevation of market prices in China compared to those seen in March and April.
In light of these changes, TrendForce predicts a market shift in June. The price of mainstream 512 Gb NAND Flash wafers may cease its precipitous descent and start a mild recovery as module makers intensify their stock-building activities. This would reverse a trend of sharp decreases that have marked the sector since May 2022.
TrendForce has further projected a rise in prices starting in 3Q23, with an expected increase of around 0-5%. The rate of price growth is anticipated to expand further to 8–13% in 4Q23. However, for products such as SSDs, eMMC, and UFS, inventories still need promotional efforts to be cleared, and there are currently no indications of price increases.
The second half of the year will see the arrival of the peak season for stock preparation. Despite subdued demand leading to continued downgrades in end-product shipments this year, the market still expects higher shipments in the second half compared to the first half, with the potential for sequential increases in purchase volumes.
TrendForce cautions, however, that high inventories among downstream module makers in the second quarter will determine whether strategic stock preparation takes place, and this will depend on two crucial factors: how well demand recovers during the peak season and whether suppliers will remain firm in pricing and persist against continued downward pressure.
TrendForce notes that Chinese module makers are particularly keen on maintaining low-cost inventory, showing a higher tolerance for modest wafer price increases. This may cause prices for some capacity wafers in the Chinese market to stabilize and begin a rebound ahead of other markets. If other markets follow suit and accept moderate price hikes, it could validate and bolster the trend of suppliers raising wafer prices, thereby inducing a proactive purchasing strategy among buyers. This strategic shift is poised to further support a subsequent surge in wafer prices.
TrendForce analysis indicates that the proactive inventory strategy of Chinese module makers is driven by short-term shipments, which result in stronger purchasing motivation when prices rebound from their lowest point. In the long term—apart from the goal of achieving domestic semiconductor production in China—module makers actively increase their inventory at low price points to strengthen cost competitiveness. They continue to expand their wafer procurement volume to produce client SSDs, UFS, and eMMC products, and strive to secure orders from top-tier end manufacturers.
---
Suggested Items
09/25/2023 | IDC
Newly released data from IDC's Worldwide Quarterly Mobile Phone Tracker shows that shipments of smartphones to the Gulf Cooperation Council (GCC) region increased 2.9% year on year in Q2 2023, with growth of 2.8% on the previous quarter.
09/22/2023 | Keysight Technologies, Inc.
Keysight Technologies, Inc. and Synopsys, Inc. are partnering to provide internet of things (IoT) device makers with a comprehensive cybersecurity assessment solution to ensure consumers are protected when devices are shipped to market. Under the arrangement, the Synopsys Defensics® fuzzing tool will be embedded as an option into the Keysight IoT Security Assessment solution. 
09/22/2023 | Dicro Oy
Dicro Oy is pleased to announce the expansion of Dicro into Narva, the third largest city in Estonia, where last week we started production in our new factory.
09/21/2023 | Mirtec
MIRTEC, the 'Global Leader in 3D Inspection Technology' is pleased to announce that Robert Horowitz has been promoted to the position of National Sales Manager for MIRTEC's North American Sales and Service Division.
09/21/2023 | IDC
Global shipments for wearable devices returned to growth in the second quarter of 2023 (2Q23) reversing two quarters of decline, according to new data from the International Data Corporation (IDC) Worldwide Quarterly Wearable Device Tracker.