NTU Singapore, Delta Electronics Set Up S$24 Million Corporate Lab for Advanced Robotic Rechnologies
June 7, 2023 | PRNewswire
Estimated reading time: 3 minutes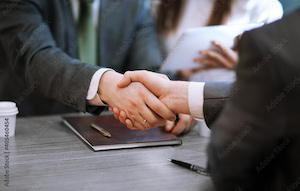 Nanyang Technological University (NTU Singapore) and Delta Electronics, global provider of IoT-based Smart Green Solutions, have established the S$24 million Delta-NTU Corporate Lab for Advanced Robotics, continuing their close collaboration in research & development for advanced technologies.
The lab, supported under Singapore's National Research Foundation's Research Innovation and Enterprise (RIE) 2025 plan, will develop over three years next-generation technologies aimed at overcoming labour shortage challenges for the manufacturing and intralogistics - the logistical flows of goods and materials that take place on a company's site – industries.
Collaborative robotic systems are set to become a staple as businesses transit into Industry 5.0, and as the world grapple with a manpower crunch arising from an ageing workforce and declining birth-rates. Such systems include human-touch inspired robots that can adjust their grip to pick up a range of materials, from fragile glassware to volatile chemicals, and smart sensing, radar and 3D sensors systems, which allow autonomous mobile robots (AMRs) to operate in a dynamic environment with human traffic like hospitals and warehouses.
The joint lab was launched today in a ceremony attended by Minister of State for the Ministry of Trade & Industry, Mr Alvin Tan; NTU President Professor Ho Teck Hua and Delta Electronics Chairman, Mr Yancey Hai.
Professor Ho said: "This corporate lab with Delta Electronics proves that NTU's research activities are industry relevant. The lab creates opportunities for us to translate our research into impactful, real-world innovations. This is in line with the NTU 2025 strategic vision, to harness the power of digital and advanced technologies to support the discovery of new knowledge and promote better learning and living experiences."
Yancey Hai, Chairman, Delta Electronics, Inc., underscored: "We are honoured to further our long-term cooperation with NTU following the success in the field of cyber-physical systems, especially as our new joint Delta-NTU Corporate Lab for Advanced Robotics has earned the support of Singapore's RIE 2025 initiative. We intend to leverage Delta's smart manufacturing prowess and autonomous mobile robot know-how, as well as our Delta-NTU R&D talent to develop essential technologies for the next-generation of autonomous mobile robots. The innovation milestones of this lab will help multiple industries solve key challenges, enhance Singapore's long-term resilience, and improve the quality of life of its citizens."
Deepening Collaboration
The establishment of the joint lab marks a new phase of the partnership between NTU and Delta Electronics.
In 2016, the Delta - NTU Corporate Laboratory for Cyber-Physical Systems was launched with a focus on using cyber-physical systems to build technological capabilities for use in Smart Manufacturing and Smart Learning. In 2018, the lab was expanded to accommodate more research activities.
The first chapter of the collaboration has achieved success. Over the five years, the team filed 17 patents, of which 8 have been issued, and submitted over 200 papers to journals and conferences. It also supported more than 140 NTU research staff and graduate students, as well as scientists and engineers from the Delta Research Centre in Singapore.
Notable projects include a universal smart navigation system where logistics robots autonomously move goods around factory floors, and a learning analytics technology to improve learning effectiveness in the education industry. These innovations, which were test bedded on NTU's Smart Campus, are now being scaled up for wider adoption in the industry.  
Tzi-cker Chiueh, General Director of the Delta Research Centre, said: "We have secured various patents through our collaboration with NTU Singapore. These achievements demonstrate the high potential for commercialization of the technologies we have developed together. Some of these patents relate to 3D mapping and localization for automated guided vehicles, human tracking and re-identification, and robotic arm manipulation techniques. This intellectual property will serve as a solid foundation for this new lab, and thus, we look forward to working together to meet the complex needs of several industries."
Co-Director of the Delta-NTU Corporate Lab for Advanced Robotics, Associate Professor Andy Khong, said: "Encouraged by the strong foundation laid in NTU's initial collaboration with Delta Electronics, we are now ready to deepen the partnership by moving into research & development for advanced robotics. The joint research team aims to develop cutting-edge solutions that can address real-world challenges in a sustainable manner, in line with NTU's Sustainability Manifesto which aims to strengthen global partnership for sustainable development."
Professor Quek Tong Boon, Chief Executive of the National Robotics Programme (NRP), said: "The National Robotics Programme welcomes this NTU-Delta partnership and looks forward to the build-up and commercialisation of more differentiated robotics capabilities for the manufacturing and logistics domains in Singapore and beyond. We hope to see more of such Institutes of Higher Learning -Industry collaborations which form an integral part of our growing robotics ecosystem."
---
Suggested Items
12/07/2023 | VDL Groep
VDL Groep has strengthened its position in the high-quality electronics market. The industrial family business with its head office in Eindhoven has acquired Rena Electronica from Zundert.
12/05/2023 | HANZA
HANZA AB has signed an agreement to acquire all shares in Orbit One AB, a Swedish company that offers contract manufacturing of electronics and electromechanics. Orbit One has annual sales of approximately SEK 1.1 billion with an operating profit (EBITA) of approximately SEK 70 million.
12/05/2023 | IPC
Electronics industry sentiment improved during November with demand sentiment also taking a solid step up over the last 30 days per IPC's November 2023 Global Sentiment of the Electronics Supply Chain Report.
12/05/2023 | Robert Erickson and Lorena Villanueva, IPC
About 200 kilometers (125 miles) north of Mexico City lies Queretaro, an area rich in history, with stone streets and public squares, and which twice has been the country's capital. But it's also quickly becoming a global capital of electronics manufacturing, especially aeronautics, and was the location for the first IPC Day Mexico this past June.
12/04/2023 | USPAE
Seven microelectronics firms received nearly $10 million in combined funding to commercialize technologies of interest to the U.S. military services as winners of the Defense Business Accelerator (DBX) Microelectronics Challenge. This groundbreaking initiative is funded by the Department of Defense (DoD) and led by the U.S. Partnership for Assured Electronics (USPAE).