Books

Featured Books

pcb007 Magazine

Latest Issues

Current Issue

Finding Ultra

New demands on PCB fabrication, namely advanced packaging, ultra high density interconnect (UHDI), and new specialty materials, are converging, changing the landscape of our business. Is it time to start paying close attention to this convergence?

Developing a Strategy

A solid strategy is a critical part of success. This month, we asked some of the top industry leaders and business strategy "gurus" to share their thoughts on developing strategies.

Winning With TQM

In this issue, we explore how TQM has entered the DNA of continuous improvement disciplines, and the role leadership transformation plays in this. If you've ever competed against a TQM company, you understand their winning advantage.

Columns

Latest Columns

||| MENU
Ventec to Showcase Latest PCB Materials for High-end RF, Microwave Applications at IMS 2023
June 8, 2023 | Ventec
Estimated reading time: 1 minute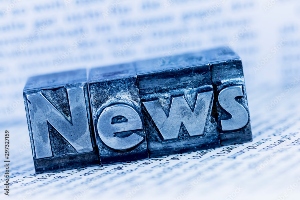 Ventec International Group Co., Ltd., will be exhibiting at the International Microwave Symposium 2023 in San Diego from June 13-15. On booth 2343, Ventec will be showcasing its unique range of PCB laminates and prepreg materials for high-end RF and microwave applications - all supported by a fast and efficient global delivery promise through Ventec's fully controlled and managed global supply chain and world-class dependable technical support.
Ventec's tec-speed range comprises an enhanced set of high-performance, high-reliability, and high-frequency solutions developed for the demands of the RF and microwave industries. At the exhibition, visitors will be invited to explore the latest additions to the central tec-speed 20.0 range, including:
New VTM-1000i, Ventec's latest hydrocarbon laminate with excellent thermal reliability and incredibly high Dk (9.8) and low Df (0.0023). VTM-1000i represents the top-tier option for use with satellite communications systems, GPS antennas, and other RF and microwave circuitry.
New VT-870 L330x, a low-cost hydrocarbon solution for mmWave radar with 3.25 Dk and 0.0030 Df, designed specifically for use with automotive radar designs.
Further high-speed, low-loss materials highlighted at the booth include:
tec-speed 30.0 – Ventec's ceramic-filled PTFE material range is designed for high-speed/high-frequency applications. It offers the highest signal-integrity characteristics to offer premium quality for the most advanced systems, such the demanding arena of 77~79 GHz automotive radar. 
tec-thermal - The tec-thermal range comprises Ventec's IMS (Insulated Metal Substrate) families, laminates and prepregs for multilayer PCBs specifically developed for excellent thermal performance. Experts will be available at the exhibition to discuss the range of innovative formulas that features:
VT-4B5 SP - an aluminum base laminate that ensures maximum thermal efficiency for direct-to-metal connections of electrically isolated heat sources and places dielectric insulation only where needed.
VT-4B5L - a high-performance IMS material that offers excellent solder joint reliability and thermal conductivity of 3.6 W/mK.
Ventec's range of laminates and prepregs include product lines optimized for superior signal integrity and high-speed digital applications, RF and analog circuits, thermally enhanced materials including insulated metal substrate (IMS) technology, and an advanced range of thermal management solutions. The company serves customers across the globe, active in industries including automotive, communication, aerospace, and defense.
---
Suggested Items
09/21/2023 | Thermaltronics USA, Inc.
Thermaltronics USA, Inc., a globally acclaimed manufacturer of Precision Soldering Robots and innovative Curie point soldering systems, is excited to announce its participation in the highly anticipated SMTA Guadalajara Expo & Tech Forum, scheduled to take place from October 25-26, 2023.
09/20/2023 | ULT AG
At this year's productronica, the world's leading trade show for electronics manufacturing, ULT will present a brand new extraction solution for solder fumes and vapor.
09/20/2023 | Hentec Industries/RPS Automation
Hentec Industries/RPS Automation, a leading manufacturer of selective soldering, component lead tinning and solderability test equipment, announces that it has added assembly and production staff members to its team to accommodate its recent increase in sales and order demand.
09/19/2023 | SMTA
SMTA is honored to announce Qais Qasaimeh, a graduate student at Auburn University, has been selected as the winner of the 2023 Charles Hutchins Educational Grant.
09/14/2023 | SHENMAO
SHENMAO America, Inc. is proud to introduce its latest innovation in response to the growing demand for ultra-thin packages in the electronics industry.