SES Space & Defense Delivers Satellite Connectivity to AWS Modular Data Center for the U.S. DoD
June 8, 2023 | Business Wire
Estimated reading time: 1 minute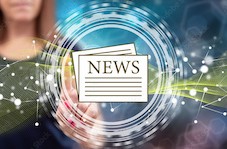 SES Space & Defense, a wholly-owned subsidiary of SES, announced the availability of flexible, secure, and reliable satellite-powered network connectivity for AWS Modular Data Center.
AWS Modular Data Center makes it easy for the U.S. Department of Defense (DoD) to deploy modular data centers managed by Amazon Web Services (AWS) in infrastructure-limited locations. In February 2023, AWS announced the availability of AWS Modular Data Center to the DoD under the Joint Warfighting Cloud Capability (JWCC) contract.
Leveraging SES's multi-orbit, multi-band global fleet of satellites with AWS Modular Data Center, defense customers can access low-latency, cloud-based applications and services securely in Denied, Disrupted, Intermittent, and Limited (DDIL) environments through a dedicated network connection to AWS Regions. The U.S. DoD customers will also be able to leverage SES's second-generation medium earth orbit (MEO) constellation, O3b mPOWER, designed with an open architecture approach in space, ground, and user terminal allowing users to bring their own modems/waveform. The introduction of O3b mPOWER system later this year further pushes industry benchmarks, delivering high-performance connectivity services ranging from tens of megabits to multiple gigabits per second for DoD customers. 
Leveraging SES' Cloud Direct offering, SES Space & Defense can enable connectivity between field-deployed AWS Modular Data Center and AWS Regions, allowing one-hop connection between essential cloud services at the tactical edge and a broader set of cloud services in AWS Regions. Customers operating in DDIL environments can utilize SES's satellite connectivity to support temporary AWS Modular Data Center deployments or as an interim connectivity solution for AWS Modular Data Center deployments, enabling customers to deploy workloads immediately upon the delivery of AWS Modular Data Center. Alternatively, if AWS Modular Data Center is utilizing terrestrial connectivity, customers can use SES's satellite connectivity to provide network redundancy for mission-critical workloads.
President and CEO of SES Space & Defense David Fields said, "Our multi-orbit, multi-band satellite network delivers direct low-latency connectivity to AWS Regions, enabling mission success at the tactical edge. In a network-enabled battlefield, the ability to rapidly and securely extend cloud and edge computing into a tactical ecosystem in real time is critical to our warfighters in theatre."
---
Suggested Items
09/28/2023 | Technica USA
Technica USA announced it has reached a Master Distribution Agreement with SAA to promote and support automation systems & technology offered by SAA.
09/26/2023 | Cadence Design Systems, Inc.
Cadence Design Systems, Inc. announced the expansion of its node-to-node design migration flow based on the Cadence® Virtuoso® Studio, which is compatible with all TSMC advanced nodes, including the latest N3E and N2 process technologies.
09/25/2023 | Q Source
Q Source, a provider of custom solutions for the Bio-Medical, Electronic, Pharmaceutical Manufacturing industries, is excited to announce its strategic partnership with XDry Corporation, a renowned dry cabinet manufacturer.
09/22/2023 | Qualcomm Technologies, Inc.
Charter Communications, Inc. and Qualcomm Technologies, Inc., today announced a collaboration to deliver the next-generation Advanced Wi-Fi router that will bring Wi-Fi 7 and 10 Gbps Wi-Fi capabilities to Spectrum Internet users, helping support and enhance the converged connectivity experience for residential and small and medium-sized business customers. Advanced Wi-Fi routers with Wi-Fi 7 are expected to be available to Spectrum customers in 2024.
09/21/2023 | Dymax
Dymax, a leading manufacturer of light-curing materials and equipment, will exhibit in booth 1526 at SMTA International 2023 in Minneapolis, MN, from October 10-11.