American Standard Circuits to Exhibit at European Microwave Week 2023
September 6, 2023 | American Standard Circuits
Estimated reading time: Less than a minute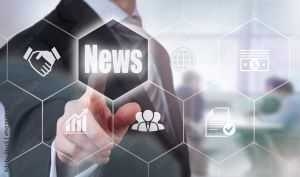 American Standard Circuits will be exhibiting at this year's European Microwave Week 2023 to be held at Messe Berlin, Berlin, Germany from September 17th through the 22nd.
Anaya Vardya, President, and CEO of American Standard Circuits commented, "This is always a great show for us since it brings us up to date on Microwave and RF technology as well as providing us an annual glimpse into the European Market. As both our Microwave technology and our European business continue to grow, exhibiting at this even becomes more important."
The exhibition offers an unrivalled opportunity to view products, technological developments, and form relationships with vendors in the microwave industry.  It also offers a forum for discussing trends and exchanging scientific and technical information.
Visit American Standard Circuits on the show floor in booth 418C.
---
Suggested Items
09/29/2023 | Intel
Intel celebrated the arrival of its Intel 4 technology, which uses extreme ultraviolet (EUV) technology, and the first use of EUV in high-volume manufacturing (HVM) in Europe.
09/28/2023 | Anaya Vardya, American Standard Circuits
There has always been pressure to reduce line and space as we have seen the bleeding edge technology go from 8 mils to 5 mils and then to 3 mils. The difference between "then" and "now" is that the prior advancements, for the most part, used the same processes, chemistry and equipment going from 8 mils to 3 mils. But going from 3 mil to sub 1 mil trace and space is a quantum leap in printed circuit board (PCB) technology that requires a whole new set of processes and materials.
09/28/2023 | PNNL
Pacific Northwest National Laboratory is collaborating with leading technology companies Microsoft Corp. and Micron Technology to make computational chemistry—a challenging subject but one with far-reaching significance for our lives—broadly available to applied researchers and industrial users.
09/28/2023 | SIA
The Semiconductor Industry Association (SIA) announced Geoff Martha, chairman and CEO of healthcare technology leader Medtronic, will be the keynote presenter at the 2023 SIA Awards Dinner on Thursday, Nov. 16 in San Jose, Calif.
09/26/2023 | Kirk Thompson, Isola Group
Despite being a leader in R&D investment in semiconductors and packaging with greater than $50 billion per year, the U.S. has seen its market share decrease to less than 3% in areas like advanced packaging and advanced substrates. The cause for this market share erosion was a laser focus in Asian countries to attract semiconductors and advanced packaging investment through ecosystem development and incentives. If the U.S. is serious about changing the momentum to onshore advanced packaging and advanced substrates, an ecosystem approach to innovation and manufacturing incentives must be employed. It is not enough to have the most innovative technology if the supply chain and manufacturing economics do not deliver competitive commercial opportunities.