Insulectro Begins Selling EMC & Arlon Laminates Today
September 5, 2023 | Insulectro
Estimated reading time: 1 minute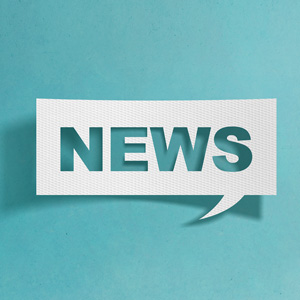 Insulectro, the largest distributor of materials for use in the manufacture of PCBs and printed electronics, ushers in its New Era of Laminates and Prepregs as it begins selling EMC copper clad laminates and Arlon polyimides beginning today.
"It's been a long time coming but today is the day," announced Insulectro Chief Operating Officer Ken Parent, "We are officially taking orders for Arlon and EMC high-performance laminates. These new products are truly gamechangers for our customers in North America with many being "drop in" solutions for most of the CCL laminates fabricators are currently purchasing from Insulectro or from our competitors. Our move to Arlon and EMC will position us well for the "Heart of the Range" laminates in the Lead-Free FR-4, Halogen Free FR-4, Polyimide, High Speed Digital, and other High Performance Laminates markets. Clearly, the future is now."
Norm Berry, Insulectro Director of Laminates & OEM Marketing commented, "Arlon's and EMC's laminates and prepregs are world-class materials for fabricators. They will be first-choice selections in such PCB markets as aerospace/defense, aircraft and avionics, automotive, and medical, as well as many industrial applications. We look forward to taking orders beginning today for these products and expect an enthusiastic reception. There's nothing else like these in the marketplace."
Insulectro supplies advanced engineered materials manufactured by EMC, Arlon Electronic Materials, DuPont®, LCOA®, CAC, Inc., Pacothane, Focus Tech, JX Metals Corporation, TADCO, EMD Electronics (Ormet®), Shikoku, Denkai America, ETI, Industrial Brush Corporation, Kyocera SGS Precision Tools, InduBond®, and Shur-loc. These products are used by its customers to fabricate complex, multilayer circuit boards and to manufacture printed electronics components. Insulectro serves a broad customer base manufacturing rigid, rigid/flex, and flexible circuit boards for applications in a variety of end markets including aeronautics, telecom, data communications, high speed computing, mobile devices, military, and medical. Insulectro combines its premier product offering with local inventory across North America, fabrication capabilities and backed up by expert customer and technical support services.
---
Suggested Items
09/29/2023 | Dixon
Dixon wholly owned subsidiary- Padget Electronics Private Limited enters into an Agreement with Xiaomi to carry out manufacturing of smart phones and other related products for Xiaomi.
09/29/2023 | USPAE
In a major initiative to innovate how the Department of Defense (DoD) spurs commercial technology development, the U.S. Partnership for Assured Electronics (USPAE) and DoD launched a Defense Business Accelerator (DBX) to open doors for industrial base growth and stimulate private investment.
09/28/2023 | KYZEN'
KYZEN, the global leader in innovative environmentally friendly cleaning chemistries, is proud to announce that it is sponsoring the Women's Leadership Program Connection Reception to be held at SMTA International.
09/28/2023 | Nolan Johnson, I-Connect007
The practical question around CHIPS Act development and electronics assembly is, "Will this change how we do business?" Indium Corporation's Dr. Andy Mackie sat down with Nolan Johnson to share what he sees as emerging answers to that question from his perspective as an expert in electronics assembly and packaging, and as a participant in standards development through IPC, JEDEC, and SEMI.
09/28/2023 | ZESTRON
ZESTRON is happy to announce that Senior Application Engineer, Ravi Parthasarathy, will be presenting "Revolutionizing PCB Assembly Cleaning: