American Standard Circuits Installs New Schmoll SpeedMaster HDI 6 from Burkle North America
September 11, 2023 | American Standard Circuits
Estimated reading time: 1 minute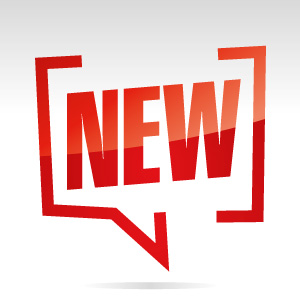 American Standard Circuits has purchased and installed new Schmoll SpeedMaster HDI 6 high technology drilling equipment provided by Burkle North America.
Burkle North America President and CEO Kurt Palmer commented, "With the Speedmaster HDI 6, American Standard Circuits has acquired a state-of-the-art high speed drilling machine, with accuracy better than +/- 20µm. Equipped with linear motors in all three axes, the Speedmaster not only is fast and accurate, but maintenance costs are low as well. ASC also chose to include the 6,200 capacity "tool chain", significantly reducing manual drill bit handling and further increasing productivity. Burkle and Schmoll are proud to be part of the American Standard Circuits team!"
President and CEO of American Standard Circuits Anaya Vardya noted, "With customer demand for our Ultra HDI technology growing, we had to choose the best equipment we could find and the SpeedMaster fit the bill. With precision drilling we are able to handle all of our HDI needs future drilling needs. This equipment is a game changer for us."
Educational titles from American Standard Circuits:
---
Suggested Items
09/29/2023 | Intel
Intel celebrated the arrival of its Intel 4 technology, which uses extreme ultraviolet (EUV) technology, and the first use of EUV in high-volume manufacturing (HVM) in Europe.
09/28/2023 | Anaya Vardya, American Standard Circuits
There has always been pressure to reduce line and space as we have seen the bleeding edge technology go from 8 mils to 5 mils and then to 3 mils. The difference between "then" and "now" is that the prior advancements, for the most part, used the same processes, chemistry and equipment going from 8 mils to 3 mils. But going from 3 mil to sub 1 mil trace and space is a quantum leap in printed circuit board (PCB) technology that requires a whole new set of processes and materials.
09/28/2023 | PNNL
Pacific Northwest National Laboratory is collaborating with leading technology companies Microsoft Corp. and Micron Technology to make computational chemistry—a challenging subject but one with far-reaching significance for our lives—broadly available to applied researchers and industrial users.
09/28/2023 | SIA
The Semiconductor Industry Association (SIA) announced Geoff Martha, chairman and CEO of healthcare technology leader Medtronic, will be the keynote presenter at the 2023 SIA Awards Dinner on Thursday, Nov. 16 in San Jose, Calif.
09/26/2023 | Kirk Thompson, Isola Group
Despite being a leader in R&D investment in semiconductors and packaging with greater than $50 billion per year, the U.S. has seen its market share decrease to less than 3% in areas like advanced packaging and advanced substrates. The cause for this market share erosion was a laser focus in Asian countries to attract semiconductors and advanced packaging investment through ecosystem development and incentives. If the U.S. is serious about changing the momentum to onshore advanced packaging and advanced substrates, an ecosystem approach to innovation and manufacturing incentives must be employed. It is not enough to have the most innovative technology if the supply chain and manufacturing economics do not deliver competitive commercial opportunities.