MediaTek Successfully Develops First Chip Using TSMC's 3nm Process, Set for Volume Production in 2024
September 14, 2023 | MediaTek
Estimated reading time: 1 minute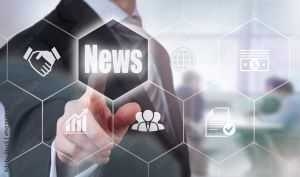 MediaTek and TSMC announced that MediaTek has successfully developed its first chip using TSMC's leading-edge 3nm technology, taping out MediaTek's flagship Dimensity system-on-chip (SoC) with volume production expected next year. This marks a significant milestone in the long-standing strategic partnership between MediaTek and TSMC, with both companies taking full advantage of their strengths in chip design and manufacturing to jointly create flagship SoCs with high performance and low power features, empowering global end devices.
"We are committed to our vision of using the world's most advanced technology to create cutting edge products that improve our lives in meaningful ways," said Joe Chen, President of MediaTek. "TSMC's consistent and high-quality manufacturing capabilities enable MediaTek to fully demonstrate its superior design in flagship chipsets, offering the highest performance and quality solutions to our global customers and enhancing the user experience in the flagship market."
"This collaboration between MediaTek and TSMC on MediaTek's Dimensity SoC means the power of the industry's most advanced semiconductor process technology can be as accessible as the smartphone in your pocket," said Dr. Cliff Hou, Senior Vice President of Europe and Asia Sales at TSMC. "Throughout the years, we have worked closely with MediaTek to bring numerous significant innovations to the market and are honored to continue our partnership into the 3nm generation and beyond."
TSMC's 3nm process technology provides enhanced performance, power, and yield, in addition to complete platform support for both high performance computing and mobile applications. Compared with TSMC's N5 process, TSMC's 3nm technology currently offers as much as 18% speed improvement at same power, or 32% power reduction at same speed, and approximately 60% increase in logic density.
MediaTek's Dimensity SoCs, built with industry-leading process technology, are designed to meet the ever-increasing user experience requirements for mobile computing, high-speed connectivity, artificial intelligence, and multimedia. MediaTek's first flagship chipset using TSMC's 3nm process is expected to empower smartphones, tablets, intelligent cars and various other devices starting in the second half of 2024.
---
Suggested Items
09/28/2023 | Anaya Vardya, American Standard Circuits
There has always been pressure to reduce line and space as we have seen the bleeding edge technology go from 8 mils to 5 mils and then to 3 mils. The difference between "then" and "now" is that the prior advancements, for the most part, used the same processes, chemistry and equipment going from 8 mils to 3 mils. But going from 3 mil to sub 1 mil trace and space is a quantum leap in printed circuit board (PCB) technology that requires a whole new set of processes and materials.
09/28/2023 | PNNL
Pacific Northwest National Laboratory is collaborating with leading technology companies Microsoft Corp. and Micron Technology to make computational chemistry—a challenging subject but one with far-reaching significance for our lives—broadly available to applied researchers and industrial users.
09/28/2023 | SIA
The Semiconductor Industry Association (SIA) announced Geoff Martha, chairman and CEO of healthcare technology leader Medtronic, will be the keynote presenter at the 2023 SIA Awards Dinner on Thursday, Nov. 16 in San Jose, Calif.
09/26/2023 | Kirk Thompson, Isola Group
Despite being a leader in R&D investment in semiconductors and packaging with greater than $50 billion per year, the U.S. has seen its market share decrease to less than 3% in areas like advanced packaging and advanced substrates. The cause for this market share erosion was a laser focus in Asian countries to attract semiconductors and advanced packaging investment through ecosystem development and incentives. If the U.S. is serious about changing the momentum to onshore advanced packaging and advanced substrates, an ecosystem approach to innovation and manufacturing incentives must be employed. It is not enough to have the most innovative technology if the supply chain and manufacturing economics do not deliver competitive commercial opportunities.
09/25/2023 | StenTech
StenTech Inc., the leading multinational SMT Printing Solutions company, is pleased to announce plans to exhibit at the SMTA Guadalajara Expo, scheduled to take place Oct. 25-26, 2023 at the Expo Guadalajara in Guadalajara, Jalisco, Mexico.