Intel Celebrates AI Accessibility and Enables the Next Generation of Innovators
September 15, 2023 | Intel Corporation
Estimated reading time: 4 minutes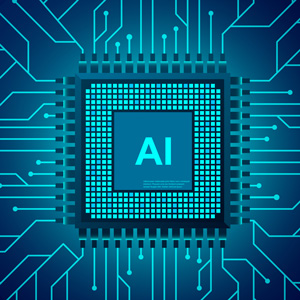 Intel announced the global grand-prize winners at its third-annual AI Global Impact Festival. The festival brings together future developers, and educators who are working to solve real-world problems using artificial intelligence (AI), with the support of policymakers and academic leaders. Students from 26 countries participated in the competition at this year's festival, "Enriching Lives with AI Innovation." Intel's event program focused on building digital readiness for all students and celebrating AI innovations that drive inclusion, accessibility and responsible impact.
"I am constantly amazed by the innovative young technologists who understand the potential of AI to be a force for good. I am excited to celebrate this year's innovative winners. The success of the technology of tomorrow relies on them, as they embody the Intel purpose to improve the life of every person on the planet," said Pat Gelsinger, Intel CEO.
Why It Matters: Artificial intelligence has the potential to unlock powerful new possibilities and improve the life of every person on the planet. It can also be integral in helping people with disabilities live independently and participate fully in all aspects of life. This year, centered on Intel's goal of making technology fully inclusive, Intel introduced a new award for projects focused on AI innovation for accessibility. Accessibility was a key pillar of the festival platform, which includes closed captioning, screen readers for those with visual disabilities and translation to more than 120 languages.
Although AI technology has the power to create positive change, there are also potential ethical risks associated with its development. Intel is committed to responsibly advancing AI technology. The company follows a comprehensive responsible AI approach to guard against the misuse of AI.
Students were judged on how well their projects relate to and address potential risks, and the winners' projects went through an ethics audit by Intel's Responsible AI team, inspired by the protocol followed for every company AI project. This year's festival platform also featured a new, self-paced lesson on Responsible AI skills, in which all participants earn a certificate.
Who was Awarded: During the global competition, participants competed for more than $500,000 in cash prizes, certificates, Intel laptops and mentorship opportunities. The following students were named Global Award winners for AI Impact Creator:
For the 13- to 17-year-old age group:
Eye tracking for communicating for patients with ALS (Brazil), Laura Jeronimo, Pedro Costa, Raissa Daloia: A low-cost communication system that identifies eye movements to select characters displayed on a screen, enabling patients with low motor capacity to communicate.
AI-powered platform to empower women in STEM (India), Yash Yadav: An AI-powered learning platform that aims to empower female students to overcome the gender gap in STEM and develop a passion for these fields.
Melody of Fingers (China), Shiyu Chu, Tianyi Liu, Jingyan Li: An app for sign language learners that captures users' motion, tests their degree of mastery and offers real-time feedback.
For the 18-year-old+ age group:
StraightenUp-Posture Assistant (Poland), Maciej Jalocha: A browser extension that helps users maintain a healthy posture while being in front of a computer by gently blurring the viewport when it detects the user has slouched.
Utilizing AI to Help Native Bees (Costa Rica), Nicolle Daniela Gamboa Mena, Melanie Espinoza Hernández, Mariana Acuna Cordero: A set of algorithms and hardware that relies on computer vision techniques to easily detect unknown species or those that are at risk from an altered ecosystem.
Rescue AI-Smart City Disaster Digital Twin (Malaysia), Joo Kiat, Cajun Ka Joon Tai, Rohit Thomas: A virtual replica in which operators can gain a comprehensive overview of a city's disaster management system, from data collection to response, to save countless lives, minimize societal losses and reduce plastic waste.
For the accessibility award:
AI-Powered Robotic Service Animal (U.S.), Kevin Vo, Larry Le, Ryan Huynh: A robotic service dog that uses AI to help visually impaired users navigate through different environments, providing an alternative to those who can't afford a service dog.
Way Back Home (Singapore), Meiyu Huang: A solution that incorporates innovative technologies, such as augmented reality, indoor positioning systems and voice-activated assistants to empower individuals with dementia to navigate their surroundings more confidently and independently.
BRINL – Braille Interactive Learning (Thailand), Teerapat Sardsud, Roryon Wannapraserd, Phachara Phuansup: A solution that utilizes AI to improve Braille learning for visually impaired individuals, promoting Braille literacy and empowering users with the ability to access information.
About Intel's Role: Intel is committed to bringing AI skills everywhere, regardless of a person's ethnicity, age, gender or background. The AI Global Impact Festival provides opportunities and platforms for future innovators to learn, showcase and celebrate the impact of AI innovations.
Intel has committed to expand digital readiness to reach 30 million people in 30,000 institutions in 30 countries. Currently, Intel has expanded Intel® Digital Readiness Programs globally by collaborating with 27 national governments, enabling 23,000 institutions and training more than 5.6 million people worldwide. The festival is part of Intel's 2030 RISE Goals and the company's dedication to using tech as a force for good, underscoring its aim to make technology fully inclusive and to expand digital readiness worldwide.
---
Suggested Items
09/28/2023 | Anaya Vardya, American Standard Circuits
There has always been pressure to reduce line and space as we have seen the bleeding edge technology go from 8 mils to 5 mils and then to 3 mils. The difference between "then" and "now" is that the prior advancements, for the most part, used the same processes, chemistry and equipment going from 8 mils to 3 mils. But going from 3 mil to sub 1 mil trace and space is a quantum leap in printed circuit board (PCB) technology that requires a whole new set of processes and materials.
09/28/2023 | PNNL
Pacific Northwest National Laboratory is collaborating with leading technology companies Microsoft Corp. and Micron Technology to make computational chemistry—a challenging subject but one with far-reaching significance for our lives—broadly available to applied researchers and industrial users.
09/28/2023 | SIA
The Semiconductor Industry Association (SIA) announced Geoff Martha, chairman and CEO of healthcare technology leader Medtronic, will be the keynote presenter at the 2023 SIA Awards Dinner on Thursday, Nov. 16 in San Jose, Calif.
09/26/2023 | Kirk Thompson, Isola Group
Despite being a leader in R&D investment in semiconductors and packaging with greater than $50 billion per year, the U.S. has seen its market share decrease to less than 3% in areas like advanced packaging and advanced substrates. The cause for this market share erosion was a laser focus in Asian countries to attract semiconductors and advanced packaging investment through ecosystem development and incentives. If the U.S. is serious about changing the momentum to onshore advanced packaging and advanced substrates, an ecosystem approach to innovation and manufacturing incentives must be employed. It is not enough to have the most innovative technology if the supply chain and manufacturing economics do not deliver competitive commercial opportunities.
09/25/2023 | StenTech
StenTech Inc., the leading multinational SMT Printing Solutions company, is pleased to announce plans to exhibit at the SMTA Guadalajara Expo, scheduled to take place Oct. 25-26, 2023 at the Expo Guadalajara in Guadalajara, Jalisco, Mexico.