Books

Featured Books

smt007 Magazine

Latest Issues

Current Issue

Chips Don't Float

In Europe and the U.S., legislation is under way to revitalize PCB fabrication and packaging. What is the status of this work, and how specifically does this change the industry landscape for EMS companies? What will help keep us afloat?

Flying High With Digital Twin

The opportunity to use manufacturing simulation as a test bed for job planning and process optimization brings continuous improvement into the modern age. This may be an all-or-nothing type of project, but it's worth the investment.

Artificial Intelligence

In this issue, we (and AI) explored how and when artificial intelligence plays a role in manufacturing today. Whether on the factory floor, or in the front office, AI applications are emerging and changing how we approach planning, processes and problem solving.

Columns

Latest Columns

||| MENU
Sanmina: Automation in Production Lines
October 10, 2014 | Richard Ayes, I-Connect007
Estimated reading time: 1 minute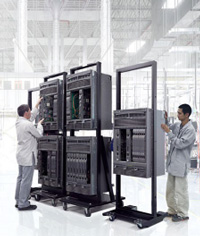 There has been much discussion about the increasing amount of automation in the world of electronics assembly. Editor Richard Ayes recently asked Gelston Howell, senior vice president at Sanmina, to provide perspective on the state of manufacturing automation. Sanmina knows something about automation: The company is a $6 billion integrated manufacturing solutions provider with extensive experience in helping OEMs design and manufacture complex electronic products.  

In this interview, Howell discusses the current state of automated electronics assembly systems, the inherent risks and challenges, and the future of robotics in manufacturing. 
Richard Ayes: Which production operations can be easily automated?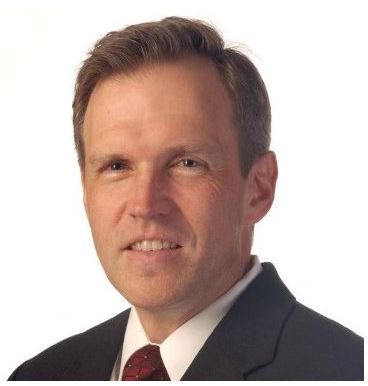 Gelston Howell: Products as diverse as automobiles and consumer products have been produced using various levels of automation for more than 40 years. What's new is that more complex electronic products, such as some smart phones and sophisticated medical devices, are being produced using factory automation. Apple's phenomenally successful iPhones and notebook computers for example, traditionally assembled using primarily manual processes, are now beginning to employ more automated assembly lines.
The medical device industry has been going through a similar transition, with disposable medical device manufacturers designing machines to automate complex and precise operations. Of course, driving down costs is a priority, but the evolution is partly due to the desire to improve quality and reduce costs for products with increasing complexity. For example, until recently a respiratory inhaler would have consisted of only mechanical parts, but now electronics are embedded in the product, improving functionality. As a result of the increased complexity, automated lines are being developed to manage costs and produce devices with extremely high quality.
Industrial sectors, such as clean technology and automotive electronics, are also exploring how automation can help them get products to market at lower costs and with better quality. Regardless of the industry segment, applying automation for products manufactured in high volumes can result in substantially reduced costs.
Ayes: Conversely, which operations are difficult to automate?
Howell: Automated assembly can be used to produce new products or replace an existing manual manufacturing process, but not all products will benefit from automation. When evaluating which products are a good fit for automation, there are numerous variables, including financial analysis, time to market, product design and operations considerations.

Read the full article here.
Editor's Note: This article originally appeared in the September 2014 issue of SMT Magazine.
---
Suggested Items
09/25/2023 | Purdue University
Purdue University continues building momentum as America's leading university in semiconductors, with a broad range of updates this fall semester.
09/25/2023 | Alison James
"Electronics systems are at the heart of almost all modern technology. The performance and functionality of these systems have increased at breathtaking speed, chiefly as a result of advancements in semiconductor technology. Semiconductors do not function in isolation," writes Alison James, IPC senior director of government relations, in a 2023 report for the European Commission's Directorate General for Internal Market, Industry, Entrepreneurship. "These electronics systems feature prominently in key sectors like defence, aerospace, space, automotive, medical, and high-performance computing, but electronics are vital to every industry and are central to a variety of EU priorities, including the twin digital and green transitions and Europe's technological sovereignty."
09/25/2023 | APCT
APCT, a leading name in the PCB and electronics industry, is delighted to announce the appointment of Peter Austin as its President and CEO, effective September 1. Peter takes the reins from former CEO, Steve Robinson, who has retired after years of dedicated service to the company.
09/21/2023 | KIC
KIC, a renowned pioneer in thermal process and temperature measurement solutions for electronics manufacturing, is thrilled to announce its participation in the upcoming SMTA Guadalajara Expo & Tech Forum.
09/21/2023 | Dymax
Dymax, a leading manufacturer of light-curing materials and equipment, will exhibit in booth 1526 at SMTA International 2023 in Minneapolis, MN, from October 10-11.