Books

Featured Books

pcb007 Magazine

Latest Issues

Current Issue

Finding Ultra

New demands on PCB fabrication, namely advanced packaging, ultra high density interconnect (UHDI), and new specialty materials, are converging, changing the landscape of our business. Is it time to start paying close attention to this convergence?

Developing a Strategy

A solid strategy is a critical part of success. This month, we asked some of the top industry leaders and business strategy "gurus" to share their thoughts on developing strategies.

Winning With TQM

In this issue, we explore how TQM has entered the DNA of continuous improvement disciplines, and the role leadership transformation plays in this. If you've ever competed against a TQM company, you understand their winning advantage.

Columns

Latest Columns

||| MENU
Estimated reading time: 2 minutes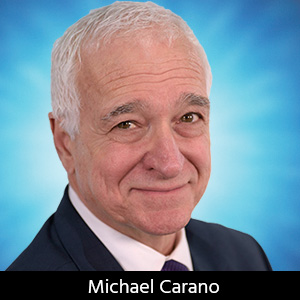 Connect:
Contact Columnist Form
Please register or login to your my I-Connect007 account to send a message to this columnist.
March 4, 2014
Fine Lines and Spaces, Part 3: Chemical Surface Preparation
The photoimaging process is one of the first steps in the PCB fabrication process. In order to ensure that the image of the circuitry conforms as close to the desired design as possible (i.e., lines and spaces), preparation of the copper foil surface is one of the critical success factors. Employing the optimum mix of surface cleaners and microetchants will provide a clean surface with sufficient area to promote dry film adhesion. The fabricator has numerous options and should determine the optimum process by accounting for the type of copper foil used, as well as the classes of soils to be removed.
Introduction
In the last two columns I discussed pumice and aluminum oxide surface preparation. Another technique that has gained significant market share is chemical surface preparation. In this case, only chemical processes such as acid cleaners and micro-etchants are employed. However, let's first discuss the subject of the chromate conversion coating.
Chromate Conversion Coating
All copper foil and/or laminate producers process the foil through an anti-tarnish treatment that is based on chromic acid, which provides a hydrated chromate film that prevents oxidation of the copper surface. While preventing oxidation is necessary during storage, the chromate must be removed prior to micro-etching to avoid differential or step-etch during the micro-etching process. The step-etch will leave the copper surface with a non-uniform topography, which will invariably lead to less than optimum photoresist adhesion. The potential for resist to lock into some of the non-uniform areas on the foils is quite high mainly due to the extreme peaks and valleys in the surface profile. The best remedy to prevent this situation is to completely remove the chromate film.
In the past, tarnish resistance was accomplished by immersion of the copper foil into a solution containing chromate ions. Yates and other further improved upon this method with an electrolytic technique to enhance the oxidation resistance of the copper foil. Still, others improved upon this invention further with the introduction of zinc chromate.
One should never underestimate the tenacity of the chromate film. This is precisely why I recommend a strong mineral acid cleaning step prior to pumice, aluminum oxide or chemical microetching. It is much more effective to enhance the resist adhesion when a good chromate removal process is online prior to these additional processes.    

Read the full column here.


Editor's Note: This article originally appeared in the January 2014 issue of The PCB Magazine.