Books

Featured Books

smt007 Magazine

Latest Issues

Current Issue

Economic Headwinds

This issue takes stock of the current economic outlook and how companies are using current conditions to move themselves through technological evolutions, workforce shifts, and financial changes. Even with these headwinds, there's forward progress to be made.

Attracting New Talent

To get different results in staffing, you must change how you define, promote and recruit your job opportunities. How do you become magnetic to high-quality early-career candidates?

Test and Inspection

Test and inspection methods are undergoing rapid change. In this issue, we consider the influence of AOI, AI, and human eyes. How exactly are these pieces of the puzzle changing the role of test and inspection?

Columns

Latest Columns

||| MENU
The Rise of Structural Electronics
January 13, 2015 | Dr Peter Harrop, IDTechEx
Estimated reading time: 1 minute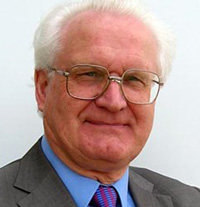 Structural electronics (SE) is one of the most important technological developments of this century. It forms a key part of the dream, first formulated 30 years ago, of computing disappearing into the fabric of society. It also addresses, in a particularly elegant manner, the dream of Edison in 1880 that electricity should be made where it is needed. SE is often biomimetic: It usefully imitates nature in ways not previously feasible. An example of this is providing an aircraft or a car something resembling a human nervous system. The new IDTechEx report, Structural Electronics 2015–2025, sees this market climbing strongly to nearly $90 billion by 2025, with the aerospace and automotive sectors particularly important adopters.
Structural electronics effectively takes no space because it is integrated into something already there, achieving this by adding little if any weight increase to the integrated structure. However, the design rules change as we move from component selection and circuit design to functional design.
Structural electronics involves electronic and/or electrical components and circuits that act as load-bearing, protective structures, replacing dumb structures such as vehicle bodies or conformally placed upon them. The common factor is that both load-bearing and smart skin formats occupy only unwanted space. The electronics and electrics effectively have no volume. Initially, SE is seen as vital in tackling certain global problems in certain applicational sectors.
Editor's Note: This article originally appeared in the January 2015 issue of SMT Magazine.