Books

Featured Books

smt007 Magazine

Latest Issues

Current Issue

Chips Don't Float

In Europe and the U.S., legislation is under way to revitalize PCB fabrication and packaging. What is the status of this work, and how specifically does this change the industry landscape for EMS companies? What will help keep us afloat?

Flying High With Digital Twin

The opportunity to use manufacturing simulation as a test bed for job planning and process optimization brings continuous improvement into the modern age. This may be an all-or-nothing type of project, but it's worth the investment.

Artificial Intelligence

In this issue, we (and AI) explored how and when artificial intelligence plays a role in manufacturing today. Whether on the factory floor, or in the front office, AI applications are emerging and changing how we approach planning, processes and problem solving.

Columns

Latest Columns

||| MENU
Opportunities for 3D Printed Structural Electronics
January 28, 2015 | Dr. Jon Harrop, IDTechEx
Estimated reading time: 1 minute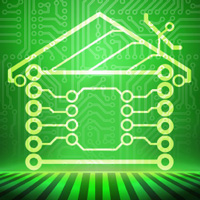 3D printing refers to the physical construction of an object from a digital description through the selective deposition of material. Today's 3D printers have many limitations, but the boundaries are being pushed and exciting developments are continuously being made. One of the most promising recent developments in the world of 3D printing is multimaterial printing, not least because it is the key to the emergence of 3D printed electronics. Today's commercially available multimaterial  3D printers are limited to providing a variety of mechanical characteristics such as rigidity as well as color and transparency, but the seemingly simple inclusion of UV curable conductive inks could make these machines capable of manufacturing objects that contain conductive traces.
This is naturally regarded by many as a direct alternative to traditional PCB manufacture and, in many respects, not a very good one. The logical application for 3D PCBs plays to the traditional strengths of 3D printing: rapid prototyping. However, the ability to lay down conductive traces inside a 3D object has far more potential. There is no longer any requirement to use flat designs. The added design freedom has the potential to greatly simplify circuit layout but will require a new generation of software tools. Furthermore, the natural evolution of this design freedom is the ability to embed electronics in the structure of anything. This is known as structural electronics.
Structural electronics is one of the most important technological developments of this century. It forms a key part of the dream, first formulated 30 years ago, of computing disappearing into the fabric of society. It also addresses, in a particularly elegant manner, the dream of Edison in 1880 that electricity should be made where it is needed. Structural electronics is often biomimetic—it usefully imitates nature in ways not previously feasible.
---
Suggested Items
09/25/2023 | Purdue University
Purdue University continues building momentum as America's leading university in semiconductors, with a broad range of updates this fall semester.
09/25/2023 | Alison James
"Electronics systems are at the heart of almost all modern technology. The performance and functionality of these systems have increased at breathtaking speed, chiefly as a result of advancements in semiconductor technology. Semiconductors do not function in isolation," writes Alison James, IPC senior director of government relations, in a 2023 report for the European Commission's Directorate General for Internal Market, Industry, Entrepreneurship. "These electronics systems feature prominently in key sectors like defence, aerospace, space, automotive, medical, and high-performance computing, but electronics are vital to every industry and are central to a variety of EU priorities, including the twin digital and green transitions and Europe's technological sovereignty."
09/25/2023 | APCT
APCT, a leading name in the PCB and electronics industry, is delighted to announce the appointment of Peter Austin as its President and CEO, effective September 1. Peter takes the reins from former CEO, Steve Robinson, who has retired after years of dedicated service to the company.
09/21/2023 | KIC
KIC, a renowned pioneer in thermal process and temperature measurement solutions for electronics manufacturing, is thrilled to announce its participation in the upcoming SMTA Guadalajara Expo & Tech Forum.
09/21/2023 | Dymax
Dymax, a leading manufacturer of light-curing materials and equipment, will exhibit in booth 1526 at SMTA International 2023 in Minneapolis, MN, from October 10-11.