Books

Featured Books

smt007 Magazine

Latest Issues

Current Issue

Economic Headwinds

This issue takes stock of the current economic outlook and how companies are using current conditions to move themselves through technological evolutions, workforce shifts, and financial changes. Even with these headwinds, there's forward progress to be made.

Attracting New Talent

To get different results in staffing, you must change how you define, promote and recruit your job opportunities. How do you become magnetic to high-quality early-career candidates?

Test and Inspection

Test and inspection methods are undergoing rapid change. In this issue, we consider the influence of AOI, AI, and human eyes. How exactly are these pieces of the puzzle changing the role of test and inspection?

Columns

Latest Columns

||| MENU
Advances in Electronics Assembly Technology - SMART Group Seminar Preview
May 19, 2015 | Pete Starkey, I-Connect007
Estimated reading time: 3 minutes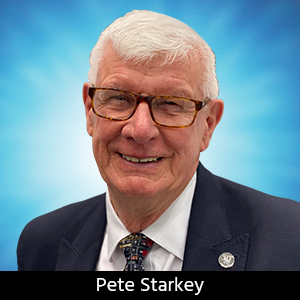 In a preview webinar to introduce the upcoming SMART Group seminar where the latest advances in assembly technology and reliability will be discussed by industry and subject experts, SMART Group Technical Committee members Charles Cawthorne from MBDA and Ian Fox from Controls and Data Services - both senior engineers from the high reliability aerospace and defence systems sector - summarized the papers to be presented.
Advances in Assembly Technology within Academia: Professor Martin Goosey will give an introduction to the Innovative Electronics Manufacturing Research Centre, and its focus on sustaining and growing high value manufacturing in the UK by delivering innovative and exploitable new technologies, highly skilled people and strategic value to the electronics industry. He will give examples of assembly-related projects that IeMRC has supported, and introduce the new Centre for Doctoral Training in Embedded Intelligence at Loughborough and Heriot Watt Universities.
Advances and Developments in PCB Laminate Technology, by David Humby from Isola, will consider the technology drivers behind material development and applications in both RF and digital designs, and look at the three core elements of PCB substrate material: resin, including filler technology roles and challenges from PCB processing to electrical and thermo-mechanical performance, glass, including signal integrity requirements and how this is driving new glass styles, enhanced CAF performance and laser processing, and copper, including how high frequency is driving copper choice, parameters and industry definitions.
There will be two papers on tin whiskers: Mitigation of Tin Whiskers on Printed Circuit Assemblies, by Martin Wickham from National Physical Laboratory, and Whisker Mitigation Strategies for Lead-Free Electronics, by Mark Ashworth and Geoff Wilcox from Loughborough University.
Martin Wickham's paper will give examples of failures (sometimes catastrophic) in defence and aerospace systems resulting from tin whiskers, and discuss strategies for whisker mitigation: annealing or reflowing tin coatings to reduces the internal stresses that initiate whiskering, undercoating with nickel to slow intermetallic growth, conformal coating or metallic over-plating to present a physical barrier and dissipate stress, or re-terminating lead-free components with low-lead alloy coatings. He will then describe a test method developed at NPL to determine the effectiveness of various conformal coatings in mitigating whisker growth.
The Mark Ashworth and Geoff Wilcox presentation will discuss a range of whisker mitigation strategies, including optimisation of electroplating parameters to minimise whisker growth, the application of a post-electroplating electrochemical oxidation treatment to develop a thicker oxide film, and the development of conformal coatings whose properties are optimised to mitigate whisker growth.
Industry Trends Driving Jet Printing, by Edwin de Blauw from Mycronic, will explore the trends driving the need for jet printing of solder paste, and then explain the principles of jet printing and the differences between jetting and dispensing. His presentation will demonstrate the benefits of jetting in optimising individual solder joints in terms of solder paste volume, position, height, shape and pad coverage on challenging board designs, eliminating the need for stepped stencils or preforms. He will also discuss the capability of jet printing to compensate for board stretch and warpage, and to print on three-dimensional surfaces and into cavities.
Printed Electronics - an Update for 2015, by Steve Jones from Printed Electronics Ltd, will report developments in the pursuit of the goal of 1-micron track chip scale printing, the fabrication of three-dimensionally printed electronics with embedded components, opportunities in wearable and fabric electronics, and explore the prospects for composting as an alternative to recycling. Some surprises may be expected.
Assembly Cleaning Process Integration, by Phil Atkinson from Fraser Technologies, will reflect upon how the changes in assembly technology over the last 40 years have presented increasing challenges in achieving effective cleaning. Lead-free soldering, low stand-off components and high-reliability demands are driving developments in cleaning and the measurement of cleanliness. His presentation will discuss how the interactions between the PCB, the contaminants, the equipment and the chemistry must be taken into consideration, what options are available and what pitfalls might be encountered.
Advances in Printing and Dispensing, by Martin Moggeridge from ETEK, will discuss the benefits of integrating the printing and dispensing process in one platform so that, for example, the application of adhesive for securing heavy components, or the selective application of additional solder paste in critical areas, can be achieved precisely and without a separate operation. The presentation will also discuss the additional flexibility offered by a two-valve dispensing system. It will then explain the process control advantages of operating a closed-loop feedback system between printer and 3D solder paste inspection machine to enable optimum stencil alignment.
The SMART Group Advances in Electronics Assembly Technology Seminar takes place on
16th June 2015 at the Aston University Recreation Centre, Birmingham, UK. Further information and registration details can be found HERE.
---
Suggested Items
12/04/2023 | Transition Automation
Transition Automation, Inc. recently received a large order for Advanced Holder and Blade Assemblies compatible with DEK printers from Rotec BV in Belgium.
11/30/2023 | AIM
AIM Solder, a leading global manufacturer of solder assembly materials for the electronics industry, is pleased to announce its new NC259FPA Ultrafine No Clean Solder Paste, which it revealed recently during the Productronica Germany trade show.
11/27/2023 | Real Time with...productronica
Koh Young's Harald Eppinger talks about the company's technology for the semiconductor and advanced packaging market and how they address the challenges introduced by reflective components and micro solder deposits.
11/27/2023 | HyRel
HyRel Technologies, a global provider of quick turn semiconductor modification solutions, announces the achievement of International Traffic in Arms Regulations (ITAR) registration.
11/24/2023 | Mek (Marantz Electronics)
Mek (Marantz Electronics), a leader in Automated Optical Inspection (AOI) solutions, used last weeks' Productronica show in Munich to proudly introduce the SpectorBOX X series, a modular full 3D AOI system for THT solder joints and THT components.