Books

Featured Books

smt007 Magazine

Latest Issues

Current Issue

Chips Don't Float

In Europe and the U.S., legislation is under way to revitalize PCB fabrication and packaging. What is the status of this work, and how specifically does this change the industry landscape for EMS companies? What will help keep us afloat?

Flying High With Digital Twin

The opportunity to use manufacturing simulation as a test bed for job planning and process optimization brings continuous improvement into the modern age. This may be an all-or-nothing type of project, but it's worth the investment.

Artificial Intelligence

In this issue, we (and AI) explored how and when artificial intelligence plays a role in manufacturing today. Whether on the factory floor, or in the front office, AI applications are emerging and changing how we approach planning, processes and problem solving.

Columns

Latest Columns

||| MENU
A Review of the Opportunities and Processes for Printed Electronics (Part 4): Applications
June 25, 2015 | Happy Holden, PCB Technologist-Retired
Estimated reading time: 8 minutes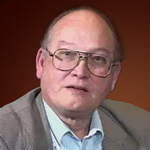 According to market watchers, there are several areas for application of printed electronic solutions. Most frequently mentioned are sensors (glucose monitoring strips), identification and security (RFID), power (batteries and solar), lighting and displays (e.g., OLED screens) and memory and logic. RFID technologies have enjoyed significant attention in recent years with the increase in interest in the internet of things concept which could require trillions of RFID tags to support it. However, displays seem to be the most interesting potential application of printed electronics technology and will be the focus of the remainder of this chapter.
The brightness of each pixel is proportional to the amount of current applied to the OLED of the pixel. While PMOLEDs are fairly simple structures to design and fabricate, PMOLED displays are typically limited to under 100 lines for a number of technical reasons. In addition, their power consumption is significantly higher than that required by an active-matrix OLED, a point that is increasingly important in the ongoing effort to reduce power use and/or extend battery life.
Active matrix OLED displays are comprised of organic light-emitting diode pixels that have been deposited onto or integrated into a thin-film transistor (TFT) array, forming a matrix of pixels that emit light upon electrical activation. In contrast to PMOLED displays, where electricity is distributed row by row, the active matrix TFT backplane acts as an array of individual switches coupled with sample and hold circuitry that control and maintain the amount of current flowing through each individual OLED pixel during the total frame time. The active matrix TFT array will continuously control the current flowing to the OLEDs in each pixel and can send a signal to each individual OLED that determines how bright it lights up. This offers a tremendous advantage in terms of contrast and performance and provides ample evidence as to why active matrix displays are on the rise.
Another important reason for the increase in active matrix displays is that OLED manufacturing equipment and material technologies have helped to drive down cost while improving quality. Well-known materials developers such as DuPont and Dow Corning are leading the way by developing organic semiconductor inks that can be printed using a range of printing technologies, the most important of which is inkjet technology. The inks have been adapted by a number of research institutes (e.g., Xerox PARC, Fraunhofer Institute) and by old and new colored light-emitting materials and equipment companies (e.g., Fujifilm, Xaar) to address growing markets.
There have been recent reports that DuPont has developed materials and a new printing technology that make it possible to produce printed OLED TV displays as large as 50in in less than two minutes. If this development is successful and can be scaled up in terms of manufacturing, the cost of OLED TVs would be greatly reduced. The developer team also submits that displays made with the new technology and operated for eight hours per day could last up to 15 years. This development contributes to an important feature of printed organic polymer OLED structures, that they can be fabricated on thin flexible films, which makes roll-to-roll processing possible. It also opens the door to applications that are yet to be imagined by tomorrow's engineers and product developers. Figure 3 shows a flexible display from Sony. The display, which is capable of displaying both still images and video, can be wound while content is still playing. It is slightly over 4 inches, 432×240 pixels and has a curvature radius of just 4mm. Sony engineers report that even after rolling and unrolling the display 1,000 times, there was no apparent damage to the quality of the display.
Market opportunity
According to various market-watching sources, the global OLED market is expected grow to by approximately 350 million units in the next few years, which translates to about $5 billion of the nearly $95 billion market for displays. The compound annual growth rate (CAGR) for OLEDS is around 25% at present, while the total market is expected to grow at about 4%.
Currently, TFT LED displays enjoy a market share of nearly 85%. As recently as three years ago, PMOLEDs made up almost 90% of the total OLED market. However, because of their important advantages, AMOLED displays are expected to enjoy a much higher growth rate.
As for materials, a recent report titled "OLED Lighting Materials Market Trends and Impact" from industry-watcher NanoMarkets notes that the market for materials used in OLED lighting will be around $1.4 billion dollars in 2015, which will represent about 20% of the total OLED market at that time.

Photovoltaics
The term photovoltaic (PV) has been in use since 1849. French physicist Alexandre-Edmond Becquerel first recognized the photovoltaic effect in 1839. Charles Fritts, who coated the semiconductor selenium with an extremely thin layer of gold to form the junction, did not build the first solar cell until 1883. The device was only around 1% efficient. Russell Ohl patented the modern solar cell in 1946. The modern age of solar cells arrived in 1954 when Bell Laboratories experimented with semiconductors of silicon and germanium.
GE has predicted that solar power may be cheaper than electricity generated by fossil fuels and nuclear reactors within three to five years. If solar generation can be reduced to 15 cents a kilowatt hour or lower, then it becomes competitive to buy it. In 2009, the average U.S. retail rate per kilowatt hour for electricity ranged from 6.1 cents in Wyoming (where they have oil, coal and gas) to 18.1 cents in Connecticut (it is 43 cents in Hawaii). The average is 8.6 cents. Convergence could be achieved as early as 2016 or as late as 2019.
GE Process Research Center (GEPRC) announced plans to improve the efficiency of thin-film panels to a record 12.8% and will build a new plant to make enough panels for 80,000 homes each year. Installation of solar panels may increase by as much as 50% in 2011, which is worth about $14 billion. Most solar panels use silicon-based photovoltaic cells to transform light into electricity, but GE uses thin-film versions made from glass or other material coated with cadmium telluride or copper indium gallium selenide (CIGS) alloys, which account for about 15% of the $28 billion in worldwide solar-panel sales.
PV Technology
Silicon Types
Single-crystal and multicrystalline silicon
Single-crystal and multicrystalline silicon (c-Si), including nanocrystalline silicon, are sliced from single-crystal boules of grown silicon. These wafers/cells are now cut as thin as 200 microns. Single silicon wafer solar cells have higher energy conversion efficiency (~15%) but are the most expensive. Single- and multicrystalline silicon has a lower bandgap than amorphous silicon and thus absorbs from the visible and infrared portion of the light spectrum as well.
Page 1 of 2
---
Suggested Items
09/20/2023 | I-Connect007 Editorial Team
Panasonic's Darren Hitchcock spoke with the I-Connect007 Editorial Team on the complexities of moving toward ultra HDI manufacturing. As we learn in this conversation, the number of shifting constraints relative to traditional PCB fabrication is quite large and can sometimes conflict with each other.
09/14/2023 | MKS' Atotech
MKS' Atotech, a leading surface finishing brand of MKS Instruments, will participate in the upcoming IPCA Expo at Bangalore International Exhibition Centre (BIEC) and showcase its latest PCB manufacturing solutions from September 13 – 15.
09/14/2023 | Vern Solberg -- Column: Designer's Notebook
Flexible circuit applications can be as basic as furnishing electrical interconnect between two conventional circuit board assemblies, or to prove a platform for placing and interconnecting electronic components. During the planning and pre-design phase of the flexible circuit, there will be several material and process related questions that need to be addressed. Most flexible circuit fabricators welcome the opportunity to discuss their customers' flexible circuit objectives prior to beginning the actual design process.
09/14/2023 | John Watson -- Column: Elementary, Mr. Watson
Electronics are continually evolving, driven by innovations in printed circuit board technology. Flexible PCBs have emerged as a revolutionary force, reshaping the PCB industry and influencing the design and functionality of countless electronic devices. Some believe that flexible PCBs are a relatively newer technology, but as we will see, that is not true. Since I'm an instructor, here's a short history lesson on how we got here and what we can expect.
09/11/2023 | PRNewswire
Can digital and/or high throughput manufacturing be applied to circuit boards? Can stretchable electronics be produced without sacrificing processing capabilities?