Books

Featured Books

pcb007 Magazine

Latest Issues

Current Issue

Finding Ultra

New demands on PCB fabrication, namely advanced packaging, ultra high density interconnect (UHDI), and new specialty materials, are converging, changing the landscape of our business. Is it time to start paying close attention to this convergence?

Developing a Strategy

A solid strategy is a critical part of success. This month, we asked some of the top industry leaders and business strategy "gurus" to share their thoughts on developing strategies.

Winning With TQM

In this issue, we explore how TQM has entered the DNA of continuous improvement disciplines, and the role leadership transformation plays in this. If you've ever competed against a TQM company, you understand their winning advantage.

Columns

Latest Columns

||| MENU
PhiChem Joins UL Standards Technical Panel 796 for PWB
September 17, 2015 | PhiChem Corporation
Estimated reading time: 1 minute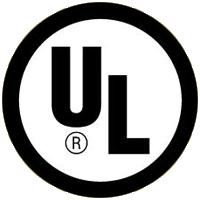 Dr. Jin Zhang, President of PhiChem Corporation announced today that PhiChem has been accepted as a member of Underwriters Laboratories (UL) Standards Technical Panel (STP) for Printed Wiring Boards STP796, which covers standards UL746E and UL796. UL746E is the UL Standard for Polymeric Materials – Industrial Laminates, Filament Wound Tubing, Vulcanized Fiber, and Materials Used in Printed-Wiring Board, while UL796 is the Standard for Printed-Wiring Boards. An STP is made up of qualified member companies that have a common interest or stake in maintaining particular standards. These companies are entrusted to manage changes in these standards under the chairmanship of the UL.  
Companies are accepted into the STP based on their status as a supplier, user, general interest group, OEM or other relevant category. An effort is made on the part of UL, to have an STP membership list is balanced, with no particular category having a numerical voting advantage. Both of the standards overseen by STP796 are pertinent to the qualification and listing of materials and boards for the printed circuit industry. PhiChem is excited to be part of the standards development process managed by this STP, and at the opportunity to make meaningful contributions to printed wiring board standards in the future.
About PhiChem
PhiChem Corporation is a leading developer, manufacturer and seller of high-performance, cost-effective materials for a wide range of manufacturing sectors, including communications, electronics and consumer products. PhiChem is one of the world's leading suppliers of UV curable optical fiber coating materials. Its electronics product portfolio includes key materials for the semiconductor, surface-mount and printed wiring board processing. Recently, the company's product portfolio has been further diversified to include a line of high-purity alumina materials. These materials can be used for growing Sapphire crystal to make substrates for light emitting diode (LED) and portable electronics display cover manufacturing.
---
Suggested Items
09/25/2023 | Purdue University
Purdue University continues building momentum as America's leading university in semiconductors, with a broad range of updates this fall semester.
09/25/2023 | Alison James
"Electronics systems are at the heart of almost all modern technology. The performance and functionality of these systems have increased at breathtaking speed, chiefly as a result of advancements in semiconductor technology. Semiconductors do not function in isolation," writes Alison James, IPC senior director of government relations, in a 2023 report for the European Commission's Directorate General for Internal Market, Industry, Entrepreneurship. "These electronics systems feature prominently in key sectors like defence, aerospace, space, automotive, medical, and high-performance computing, but electronics are vital to every industry and are central to a variety of EU priorities, including the twin digital and green transitions and Europe's technological sovereignty."
09/25/2023 | APCT
APCT, a leading name in the PCB and electronics industry, is delighted to announce the appointment of Peter Austin as its President and CEO, effective September 1. Peter takes the reins from former CEO, Steve Robinson, who has retired after years of dedicated service to the company.
09/21/2023 | KIC
KIC, a renowned pioneer in thermal process and temperature measurement solutions for electronics manufacturing, is thrilled to announce its participation in the upcoming SMTA Guadalajara Expo & Tech Forum.
09/21/2023 | Dymax
Dymax, a leading manufacturer of light-curing materials and equipment, will exhibit in booth 1526 at SMTA International 2023 in Minneapolis, MN, from October 10-11.