Books

Featured Books

pcb007 Magazine

Latest Issues

Current Issue

The Registration Sweet Spot

Registration is underrated and underappreciated. The key is to ensure proper registration from layer to layer across the entire printed circuit board. It's a holistic process requiring anticipation, prediction, precise attention at each step, and detailed data tracking and monitoring.

High-reliability Fabrication

In this month's issue, our expert contributors discuss the latest in technologies, trends, complexities and resources regarding high-reliability fabrication.

Finding Ultra

New demands on PCB fabrication, namely advanced packaging, ultra high density interconnect (UHDI), and new specialty materials, are converging, changing the landscape of our business. Is it time to start paying close attention to this convergence?

Columns

Latest Columns

||| MENU
UniPixel Appoints General Manager to Grow Asian Operations
September 23, 2015 | PRNewswire
Estimated reading time: 2 minutes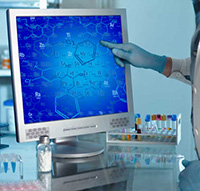 UniPixel, Inc., a provider of Performance Engineered Films to the touchscreen and flexible electronics markets, today announced the appointment of Abraham Lin as General Manager - UniPixel Taiwan. He will report directly to UniPixel Chief Operating Officer Jalil Shaikh.
With a career spanning more than 20 years, Abraham Lin brings to UniPixel wide-ranging executive experience in touch screen solutions and extensive contacts with Asia-based touch sensor module makers, as well as ODMs and OEMs. Mr. Lin has served at leading technology companies including Acer as Procurement Director, responsible for touch panel solutions, supply chain management and inventory management; and Corning, in its Specialty Materials division as Regional Procurement Director, and in its Display Technology division as Production Supervisor. Mr. Lin is accredited as a Certified Procurement Professional and is a certified as a 'Black Belt' in Six Sigma lean manufacturing processes.
Jalil Shaikh, chief operating officer of UniPixel, said, "We are pleased to have an industry expert the caliber of Abraham Lin join UniPixel at this important time in the history of the Company. Abraham is widely regarded as a leading industry professional in the Far East with a deep understanding of the touch screen business, how the technology is procured by leading PC manufacturers, as well as the competitive landscape. His experience and extensive relationships in the portable devices sector, coupled with his manufacturing experience will serve UniPixel well. Developing our Taiwan operations is particularly important in that multiple key OEM customers are located in general vicinity area. Close proximity enhances our ability to develop long-term business relationships. We look forward to benefitting from Abraham's leadership, executive relationships and experience."
Abraham Lin commented, "I am very excited to join UniPixel and its strong team. I am very familiar with the touch sensor market and I was very impressed when I conducted the Colorado Springs manufacturing facility audit as a customer two years ago. I believe XTouch has great potential to create the thinnest, lightest and most cost effective touch sensor solution. An important attribute of XTouch is the ability to bend the material, with no loss of performance, for curved applications. I believe we are at the leading-edge for flexible displays as these applications are increasingly adopted in the coming years. This is an exciting time to join UniPixel as we focus on developing new customers and driving revenue growth from our Taiwan operations."
UniPixel's XTouch sensors support features such as narrow borders, curved touch surfaces and even edgeless touchscreens while achieving improved linearity, reliability and thinner sensor stacks. As an alternative to traditional touch sensors, XTouch provides the ability to turn unique touch-based concepts into functional designs at lower total system costs.
About UniPixel 
UniPixel, Inc. develops and markets Performance Engineered Films for the touch screen and flexible electronics markets. The company's roll-to-roll electronics manufacturing process patterns fine line conductive elements on thin films. The company markets its technologies for touch panel sensor, cover glass replacement, and protective cover film applications under the XTouch™ and Diamond Guard™ brands. For further information, visit www.unipixel.com.
---
Suggested Items
12/11/2023 | Barry Matties, I-Connect007
As the workforce continues shifting to the next generation and the lack of appeal for manufacturing careers persists, we feel it's important to share the voices of those who have chosen manufacturing as their career. We believe this will raise awareness and inspire others to consider manufacturing as a strong and viable career path.
12/11/2023 | SEMI
SEMI, the industry association serving the global electronics design and manufacturing supply chain, applauded the first award of U.S. CHIPS and Science Act incentives to strengthen the United States semiconductor industry ecosystem.
12/08/2023 | TT Electronics
TT Electronics, a leading provider of global manufacturing solutions and engineered technologies, announced today that one of its Asia electronics manufacturing facilities has received approval from the Food and Drug Administration (FDA), through its premarket approval (PMA) supplement evaluation process, to manufacture Class IIa devices on behalf of global medical OEM customers.
12/08/2023 | Mycronic
Mycronic AB has received an order for an SLX mask writer from an existing customer in Asia. The order value is in the range of $7 - $9 million. Delivery of the system is planned for the third quarter of 2024.
12/07/2023 | Matt Stevenson -- Column: Connect the Dots
It makes sense to optimize your board using design for manufacturability (DFM) techniques. But applying DFM best practices can be confusing without formal training. The results are designs that are often incomplete, poorly designed, or too complex. When these issues arise, your PCB manufacturing partner rejecting the design can be considered a best-case scenario because it means they have your back. If your design is simply dropped into an automated queue without concern for manufacturability, the output can be a batch of unusable boards.