Books

Featured Books

pcb007 Magazine

Latest Issues

Current Issue

The Registration Sweet Spot

Registration is underrated and underappreciated. The key is to ensure proper registration from layer to layer across the entire printed circuit board. It's a holistic process requiring anticipation, prediction, precise attention at each step, and detailed data tracking and monitoring.

High-reliability Fabrication

In this month's issue, our expert contributors discuss the latest in technologies, trends, complexities and resources regarding high-reliability fabrication.

Finding Ultra

New demands on PCB fabrication, namely advanced packaging, ultra high density interconnect (UHDI), and new specialty materials, are converging, changing the landscape of our business. Is it time to start paying close attention to this convergence?

Columns

Latest Columns

||| MENU
Get Ready for the Transformation at 2015 HKPCA & IPC Show
October 5, 2015 | HKPCA
Estimated reading time: 10 minutes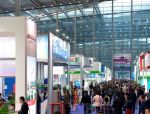 In the "Electronics and Information Industry White Papers Series (2015 Edition)" released recently, a total of 20 white papers have been published to track and analyze 20 industry segments and their respective developments in 2014. Among these 20 white papers, the respective white papers, namely "Computer," "Communication Device," "Mobile Intelligent Terminals," "IC," "Smart TV," and "Medical Electronics," covered PCB's downstream industries.
In 2014, PCB products consumed by downstream users comprised mainly computers (including traditional desktops, notebooks and servers) and mobile products (including mobile phones and tablets), which accounted for 60% of the PCB market; IC substrates constituted 14% of the market; consumer electronics (including home appliances and game consoles) took up 11% of the market; automotive electronics and medical each stood at 6% while 4% went to the military, aerospace and aviation sectors.
As the No. 1 user segment in the PCB industry, worldwide computer markets saw a rebound, with the shipments of PC and servers reporting moderate increases overall, triggering expectations of a long-term sustainable growth momentum. Domestic branded servers have become a clear focus in the industry, with its increasing market shares due to rapid R&D of core technology and wider industrial applications. The global communications equipment industry is witnessing a major transformation, and is poised for more growth, with the 4G industry reporting growth in both revenues and earnings.
At the same time, global IT innovation is in its most active period, as the waves of mobile broadband continue to sweep through the world, while mobile Internet, cloud computing, big data, SDN and other new technologies and businesses are trending towards mass adoption. At the end of 2014, domestic smartphone vendors have reported that their total worldwide market shares (38.6%) were close to the combined of the two market giants Apple and Samsung. Emerging new technologies and new products are driving the industry into a proverbial post-Moore era. The convergence of smartphones and tablet computers has further eroded the PC markets, albeit a slowdown in the trend. Low-end smartphone hardware are literally at zero profit, while branded mobile phone makers are delving into a vertically-oriented product line development.
Market shares of the world's major TV companies remained stable, with the Korean makers still maintaining the upfront lead, and while the Japanese counterparts have declined severely, Chinese enterprises have seen rapid expansion. Foreign investment and financing are mainly concentrating in the areas of smart homes, innovative displays and business transformations. Innovation has evolved into new stages of development, with a focus on the multi-path and multi-format of technologies and products.
The competitive landscape has become more complex, directly catalyzing the transformation of the Internet. Industrial policies will focus on upgrading technology innovation, the standards of domestic production of key technologies, as well as collaboration and cooperation within the industrial supply chains. With the advent of medical informatization, people have progressed in the awareness level of personal health. Intelligent medical care, mobile health, telemedicine and other new and emerging diagnosis and treatment methods as well as business models resulted in the rapid growth of the medical electronics industry in recent years. The major breakthroughs in technology and products have also played a big part in advancing the medical electronics industry in leaps and bounds.
As the upstream industry for the various sectors in the electronics and information industry, the PCB industry is duty-bound to tap into these new trends, along with the transformation and upgrading of the electronics and information industry, to ensure better, faster and more robust development for the various user segments in the PCB industry. With the development of the electronics and information industry, consumer electronics products have four distinct emerging trends – intelligent, high-definition, ultra-thin and ultra-compact and touch-enabled. As manufacturers for printed circuit boards and electronic assembly, how they can keep innovating to meet demands for downstream electronics applications; and how electronics manufacturers source for innovative, high-quality printed circuit boards and electronic assembly technology to continue producing great products are the key to capture the markets!
Different electronic products pose different needs and demand for PCBs and electronic assembly processes. For example, a portable communication device would require the PCB to be slim, dense and low-loss, while at the same time making use of rigid-flex to increase the utility of three-dimensional spaces within the electronic products. Basic communications equipment needs its multilayered rigid PCBs to be low-loss, high-precision, high-speed and high-reliability, while automotive electronics requires its PCBs to meet the increasingly stringent demands in the areas of environment, information, safety and cost. Industry 4.0 and 0201 chip components have brought both opportunities and challenges to the upgrading and transformation of the PCB industry. New innovations in PCBs and electronic assembly technology can cater to the requirements of different electronic products.
The 2015 International Printed Circuit & APEX South China Fair (2015 HKPCA & IPC Show) is the world's largest and most influential exhibition for PCB and electronics assembly sector, and is the ideal sourcing platform for industry professionals and electronics manufacturers. This year's edition will be presented from 2-4 December 2015, at Halls 1, 2 & 4 of the Shenzhen Convention and Exhibition Center in Shenzhen, China. This annual spectacle will boast over 50,000 square meters of show floor area, offering more than 2,500 booths of exciting innovations and cutting-edge products.
Compared to its previous installment, the 2015 Fair will see the new addition of Hall  4, taking up a total of three main exhibition halls at the convention center and a gross area of more than 50,000 square meters, making this the biggest Fair in the show's 13 years' history. The three-day exhibition will bring together more than 500 exhibitors from 15 countries and regions, presenting a myriad of the most innovative and leading technologies in the PCB and electronics assembly field from around the world. Visitors to the show can see a wide range of equipment, technologies and solutions, to cater to the entire supply chain in the PCB  and electronics assembly industry, including PCB manufacturers, equipment and raw material suppliers for PCB and electronic assembly, electronics assembly applications and environmental protection equipment, presenting a comprehensive one-stop sourcing platform.
The 2015 Fair expects a full turnout of all the industry bellwethers, including TTM, Aoshikang, Santis, Topsearch, Atotech, Harvar, WKK, Rockent, Yongtian, Schmoll, Dow, Evertek, Han's CNC, C Sun, Olympus, Topoint, Carl Zeiss, Jadason, Orbotech, C&G, Hitachi Chemical, MacDermid, Process Automation, Isola, Schmid, Universal, Yan Tin, Protek, Boffotto, WorldWide Group, Harvest, Jinzhou, Joint Stars, Guanghua, UniComp and Heller. It offers a great platform for industry professionals to source innovative equipment and cutting-edge technologies, as well as finding the right suppliers and service providers, to boost business development and step up on technological expertise.
"Smart Automation Zone" to help visitors tap on booming automation trends
Be at the forefront of automation innovation and lead the Intelligent Production revolution
According to the "Intelligent Manufacturing and Industrial Software Development White Paper (2015 Edition)" in the aforesaid "Electronics and Information Industry White Papers Series (2015 Edition)", the convergence of industrial technologies and the Internet will become the next wave of innovation. Intelligent factories will be the main driving innovation in production scheduling and process control softwares, and industry cloud and industrial big data will be the hottest topics in the year's development of applications. The entire PCB industry is advancing towards intelligent and automated production.
In line with the trend of intelligent manufacturing, the show will for the first time introduce a new "Smart Automation Zone" - a major highlight at this year's showcase that will gather regional automation suppliers to present innovative industrial automation technologies and equipment. It aimed at engaging visitors to leverage on automated equipment to improve production efficiency and create a truly intelligent production facility that saves labor costs.
Besides smart automation, environmental protection is another hot topic in the manufacturing sector. The "Green Zone" at the show will depict this burgeoning trend with a whole host of innovative green energy technologies, new material processes, and energy-saving production methods, to help more enterprises realize green production.
A place where industry experts and enterprise leaders gather together for an in-depth sharing of innovative insights and the latest industry trends
Innovative thinking is the source of energy and vitality for the industry to truly transform, and the key to success lies in the courage to embrace innovations and new concepts, and the exploration of new connections and partnerships.
The 2015 HKPCA & IPC Show will include a series of international conferences and meetings to be held concurrently with the Fair, where prolific speakers from the industry will be invited to share precious insights into a series of the hottest topics, practical and technical issues, as well as the latest market trends in the realms of circuit boards and electronic assemblies. During the show period, the industry conferences will feature experts and luminaries to share the latest industry expertise and discuss market trends, environmental protection and energy conservation, and intelligent automation, enlightening participants with innovative ideas and industry insights. A detailed list of our distinguished speakers will be announced soon, please check the official show website for updates.
In addition, popular industry events in the tradition of the Fair, such as Onsite Forum, HKPCA & IPC Show Hand Soldering Competition, Welcome Dinner and Golf Tournament will continue to be on the Fair's agenda, to provide industry counterparts and partners plenty of networking opportunities, and a high-quality platform for participants to foster friendships and strengthen business ties and partnerships.
As a global industry event, the 2015 HKPCA & IPC Show not only brings together leading suppliers and service providers, but also draws quality buyers and industry leaders, experts and academics from around the world each year. The 2014 edition attracted an audience of nearly 40,000 visits, coming from all parts of China, as well as from the regions including Hong Kong, Taiwan, Japan, South Korea and others.
The Fair is open to all trade visitors and admission is free! Pre-register now at www.hkpca-ipc-show.org   
About Hong Kong Printed Circuit Association (HKPCA)
HKPCA is a non-profit-making association which was founded in Hong Kong during 2000. Being one of the members of World Electronic Circuits Council (WECC), it helps us to get not only closer connections with overseas printed circuit associations but also better communications. Other WECC members include: CPCA, EIPC, IPC, IPCA, JPCA, KPCA and TPCA.
As the unique representative of the Hong Kong PCB industry, we aim to promote and maintain the rights and interests for the industry.  Performing the communication liaison role within the industry, a diversified communication platform is provided by HKPCA so that our members can be closely linked. Also, HKPCA represents the industry expressing our ideas and opinions to the government and relevant organizations.
HKPCA has more than 420 members. Total production values reach around 8.5 billion dollars which occupy 38% of the PCB industry in China. Member categories differ from PCB manufacturers, PCB equipment, suppliers of chemicals and raw materials and other trade and software companies. HKPCA member base will be broadened by recruiting more and more qualified members. With all our efforts, the China PCB industry develops more prosperously. For more information, please visit www.hkpca.org.
About IPC – Association Connecting Electronics Industries (IPC)
IPC is a global industry association dedicated to the competitive excellence and financial success of its 3,500 member companies around the world which represent all facets of the electronics industry, including design, printed board manufacturing, electronics assembly and test. As a member-driven organization and leading source for industry standards, training and certification, market research and public policy advocacy, IPC supports programs to meet the needs of an estimated $2.17 trillion global electronics industry. IPC is headquartered in the United States with international offices in Qingdao, Shanghai, Shenzhen, Beijing and Suzhou, China; Taos, New Mexico; Wellington, Virginia; Stockholm, Sweden; Moscow, Russia and Bangalore, India. For more information, please visit www.ipc.org and www.ipc.org.cn.
About China Council for the Promotion of International Trade Guangzhou Sub-Council (CCPIT-GZ)
CCPIT-GZ was established in 1985.  Over the past 29 years, CCPIT-GZ has been abiding by the principle of promoting international trade and cooperation, in addition to enhancing international communication and friendship. CCPIT-GZ has successfully organized various trade shows and authentication of export documents, training, information, consultation, mediation and arbitration of business disputes. For more information, please visit www.gzccpit.org.cn.
---
Suggested Items
12/05/2023 | HANZA
HANZA AB has signed an agreement to acquire all shares in Orbit One AB, a Swedish company that offers contract manufacturing of electronics and electromechanics. Orbit One has annual sales of approximately SEK 1.1 billion with an operating profit (EBITA) of approximately SEK 70 million.
12/05/2023 | IPC
Electronics industry sentiment improved during November with demand sentiment also taking a solid step up over the last 30 days per IPC's November 2023 Global Sentiment of the Electronics Supply Chain Report.
12/05/2023 | Robert Erickson and Lorena Villanueva, IPC
About 200 kilometers (125 miles) north of Mexico City lies Queretaro, an area rich in history, with stone streets and public squares, and which twice has been the country's capital. But it's also quickly becoming a global capital of electronics manufacturing, especially aeronautics, and was the location for the first IPC Day Mexico this past June.
12/04/2023 | USPAE
Seven microelectronics firms received nearly $10 million in combined funding to commercialize technologies of interest to the U.S. military services as winners of the Defense Business Accelerator (DBX) Microelectronics Challenge. This groundbreaking initiative is funded by the Department of Defense (DoD) and led by the U.S. Partnership for Assured Electronics (USPAE).
11/30/2023 | BUSINESS WIRE
Nordson Electronics Solutions, a global leader in electronics manufacturing technologies, is pleased to announce the release of the new ASYMTEK Select Coat® SL-1040 conformal coating system.