FTG's Circuits Segment Posts 31% Sales Growth in Q3
October 8, 2015 | Firan Technology Group Corporation
Estimated reading time: 3 minutes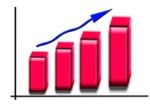 Firan Technology Group Corporation today announced financial results for the third quarter 2015.
Grew Q3 2015 sales to $18.2M, a 23% increase over Q3 2014
R&D spending exceeded 8% of sales in Q3 2015
Recorded Q3 2015 profit of $1.6M, an increase of 647% compared to Q3 2014
Trailing twelve month earnings per share (diluted) are now $0.21
Cash flow from operations in the quarter was $2.6M
"The third quarter of 2015 saw continued strong performance for FTG as a result of past investments in technology, positive impacts from past key new program wins as well as the strengthening of the US dollar," stated Brad Bourne, President and Chief Executive Officer. He added, "These record results are enabling us to report strong earnings while still investing in our future.  In the quarter, development continued on control panel assembly programs for the Chinese C919 aircraft and another helicopter related program for a US customer.  We continued to invest in R&D across the Corporation to improve our products, our processes and our ability to meet the future demands of our customers."
Business Highlights
FTG accomplished many goals in the third quarter of 2015 that continue to improve the Corporation and position it for the future, including:
Received airworthiness tags from Civil Aviation Authority of China (CAAC) for control panel assemblies for the C919 aircraft under development by COMAC
Shipped engineering breadboard units of control panel assembly under development for a helicopter program
Achieved sales outside of North America of 20% of total sales
Renewed NADCAP certification at Circuits Chatsworth
Successfully completed annual AS9100C audit in Circuits Toronto
For FTG, overall sales increased by $3.4M or 23% from $14.8M in Q3 2014 to $18.2M in Q3 2015.  Both business segments participated in the growth.  Revenues also benefited from the weakening of the Canadian dollar versus the US dollar which was down 19 cents in Q3 2015 versus the same quarter last year.  Over 80% of FTG's revenues are denominated in US dollars.  US dollar currency hedges in place in the quarter reduced reported sales and earnings by $0.7M.  As a result, approximately 13% of the growth was due to the weakening of the Canadian dollar and 10% was increased activity.  For the year-to-date, sales were up $9.1M or 21%. 
The Circuits Segment sales were up $3.3M or 31% in Q3 2015 versus Q3 2014.  All facilities reported increased revenues.  On a year-to-date basis, Circuits sales were up $7.4M or 23%.
For the Aerospace segment, sales in Q3 2015 were $4.3M compared to $4.2M in the same quarter last year resulting in a 3% growth rate. On a year-to-date basis, Aerospace sales were up $1.7M or 15%.
Gross margins in Q3 2015 were up $1.7M compared to Q3 2014, as a result of increased sales.  Again, the currency hedges that matured in the quarter reduced revenue and therefore margins and earnings were reduced by $0.7M.
Earnings before interest, tax, depreciation and amortization (EBITDA) for FTG for trailing twelve months is $7.1M, an increase from $5.6M from previous quarter.
Net profit at FTG in Q3 2015 was $1.6M compared to a net profit of $0.2M in Q3 2014.  This improvement is the result of higher gross margins and foreign exchange gains, offset by higher SG&A and R&D spending.
The Circuits segment net earnings before corporate, interest and other costs was $2.1M in Q3 2015 compared to $0.9M in Q3 2014.  The Circuits joint venture in China did not have a material impact on profitability.
The Aerospace net earnings before corporate, interest and other costs was $0.0M in Q3 2015 versus $0.0M in Q3 2014. Costs related to the development of the C919 cockpit assemblies and one new program of $0.6M in Q3 2015 were treated as deferred development and not expensed.
Cash flow from operations after investments in capital equipment and deferred development in Q3 2015 was $2.6M compared with a usage of $0.4M in Q3 2014.  For the year-to-date, cash flow was $2.8M in 2015 compared to $1.8M in 2014.
As at August 28, 2015, the Corporation's net working capital was $14.5M, an increase of $2.0M over Q3 2014, primarily due to higher cash, accounts receivable and inventories offset by higher accounts payable.
About Firan Technology Group Corporation
FTG is an aerospace and defense electronics product and subsystem supplier to customers around the globe.  FTG has two operating units:
FTG Circuits is a manufacturer of high technology, high reliability printed circuit boards.  Our customers are leaders in the aviation, defense, and high technology industries.  FTG Circuits has operations in Toronto, Ontario, Chatsworth, California and a joint venture in Tianjin, China.
FTG Aerospace manufactures illuminated cockpit panels, keyboards and sub-assemblies for original equipment manufacturers of aerospace and defense equipment.   FTG Aerospace has operations in Toronto, Ontario, Chatsworth, California and Tianjin, China.
---
Suggested Items
11/29/2023 | TT Electronics
TT Electronics, a global provider of custom power solutions and engineered technologies, has announced that its Power and Control business has officially opened its new state-of-the-art research, development and manufacturing facility.
11/27/2023 | HyRel
HyRel Technologies, a global provider of quick turn semiconductor modification solutions, announces the achievement of International Traffic in Arms Regulations (ITAR) registration.
11/20/2023 | MIT
MIT's Department of Aeronautics and Astronautics (AeroAstro) recently hosted the 2023 Future Leaders in Aerospace Symposium, inviting women and underrepresented minorities in aerospace fields to campus for a two-day program.
11/14/2023 | NEO Tech
NEOTech, a leading provider of electronic manufacturing services (EMS), design engineering, and supply chain solutions in the high-tech industrial, medical device, and aerospace/defense markets, is thrilled to welcome James Doyle to the team as Chief Executive Officer of NEOTech's Aerospace & Defense division, effective immediately.
11/06/2023 | PRNewswire
Vuzix Corporation, a leading supplier of smart glasses and Augmented Reality (AR) technology and products, announced it has completed delivery against a follow-on order from a Tier-1 aerospace and defense contractors with which it has been working with.