Books

Featured Books

pcb007 Magazine

Latest Issues

Current Issue

Finding Ultra

New demands on PCB fabrication, namely advanced packaging, ultra high density interconnect (UHDI), and new specialty materials, are converging, changing the landscape of our business. Is it time to start paying close attention to this convergence?

Developing a Strategy

A solid strategy is a critical part of success. This month, we asked some of the top industry leaders and business strategy "gurus" to share their thoughts on developing strategies.

Winning With TQM

In this issue, we explore how TQM has entered the DNA of continuous improvement disciplines, and the role leadership transformation plays in this. If you've ever competed against a TQM company, you understand their winning advantage.

Columns

Latest Columns

||| MENU
Cycling Around
October 9, 2015 | Patty Goldman, I-Connect007
Estimated reading time: 1 minute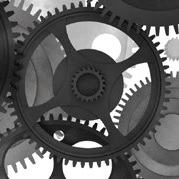 Well, it's tough to beat last month's focus on the great things happening in automotive electronics, which was a lot of fun to read. But we still have work to do. Yeah, it's time to focus inward again and beat down a few more alligators. We focus on cycle time reduction in this issue, and that's a bugaboo for everyone. I've been thinking about it and I truly can't come up with a scenario, at least in business, when a longer cycle time is better than shorter.
And it's not just about manufacturing, though that is the first thing that always comes to mind. In fact, while we can talk about the cycle time of an isolated process, we also have to think about the overall cycle time, from start to finish, or from initial order to final shipment, or from initial sales contact through delivery to customer. Whatever the process or system that you choose to focus on, we have assembled experts from many parts of the PCB fab industry to help you address cycle time reduction (CTR).
In preparation for this issue, we did a survey of our readers to find out what issues they are having with CTR and the results were…interesting. While almost everyone said reducing cycle time was very important, methods for dealing with problem areas were all over the map. By that I mean the tools used ranged from brute force to time/motion studies to value stream mapping and everything in between. When we asked about bottlenecks, again, the entire PCB process was covered, from sales/marketing to front-end engineering and on through every process step, including final test.
When we asked what you wanted to learn, the answer was everything! You want tips on everything from improving efficiencies to new techniques and best practices. I think we can help with that right here and now in this issue. But if we do miss something, be sure to check our sister magazines, SMT Magazine and The PCB Design Magazine, which cover cycle time reduction in their respective topic areas.
Editor's Note: This article originally appeared in the October 2015 issue of The PCB Magazine.
---
Suggested Items
09/21/2023 | KIC
KIC, a renowned pioneer in thermal process and temperature measurement solutions for electronics manufacturing, is thrilled to announce its participation in the upcoming SMTA Guadalajara Expo & Tech Forum.
09/21/2023 | Scienscope International
Join Scienscope at the Guadalajara Expo and Tech Forum, where innovation knows no bounds. 
09/21/2023 | Cadence Design Systems, Inc.
Cadence Design Systems, Inc. announced it has expanded its design IP portfolio on TSMC's 3nm (N3E) process—most notably with the addition of the flagship Cadence® 224G Long-Reach (224G-LR) SerDes PHY IP, which has achieved first-pass silicon success.
09/21/2023 | KYZEN'
KYZEN, the global leader in innovative environmentally friendly cleaning chemistries, will exhibit at the SMTA Guadalajara Expo and Tech Forum, scheduled to take place Oct. 25-26, 2023 at the Expo Guadalajara in Guadalajara, Jalisco, Mexico.
09/20/2023 | Rehm Thermal Systems
For several years now, Motek/Bondexpo in Stuttgart has been a consistent part of Rehm Thermal Systems' trade fair calendar. The focused orientation of the trade fair on the process chain of joining/connecting through adhesive bonding, potting, sealing, and foaming makes it an ideal platform for Rehm, especially in the areas of Conformal Coating and Dispensing.