Books

Featured Books

pcb007 Magazine

Latest Issues

Current Issue

The Registration Sweet Spot

Registration is underrated and underappreciated. The key is to ensure proper registration from layer to layer across the entire printed circuit board. It's a holistic process requiring anticipation, prediction, precise attention at each step, and detailed data tracking and monitoring.

High-reliability Fabrication

In this month's issue, our expert contributors discuss the latest in technologies, trends, complexities and resources regarding high-reliability fabrication.

Finding Ultra

New demands on PCB fabrication, namely advanced packaging, ultra high density interconnect (UHDI), and new specialty materials, are converging, changing the landscape of our business. Is it time to start paying close attention to this convergence?

Columns

Latest Columns

||| MENU
CIPSA CIRCUITS Installs Orbotech Fusion AOI and Sprint 120 Inkjet Systems
October 15, 2015 | Orbotech
Estimated reading time: 1 minute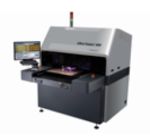 ORBOTECH LTD announced today that CIPSA CIRCUITS, a European PCB manufacturer and long-time customer of Orbotech, has completed  integration of two Orbotech Fusion AOI systems and one Orbotech Sprint 120 inkjet system, purchased in the first half of 2015, for their PCB production facilities in Spain. 
CIPSA CIRCUITS selected the Fusion AOI system for its high accuracy and fast setup. With fewer false alarms and outstanding performance on thick copper, the system delivers high throughput. 
The Sprint 120 inkjet system offers high throughput and resolution. This system enables consistent printing with full ink coverage in a single pass with precise drop control, it both enhances the company's competitive edge and reduces operating costs.
"We at CIPSA CIRCUITS were looking for high capacity, high performance AOI and inkjet systems to reinforce our highest quality product standards and to improve speed and flexibility for our fast prototyping market," explained Mr. Evarist Michavila Subirana, President of CIPSA CIRCUITS. "Based on our long relationship with Orbotech and our excellent experience with their other production solutions, we decided to add three new high capacity, high performance Orbotech systems to our current production site." 
"We are proud that CIPSA CIRCUITS opted for Orbotech systems. These three additional Orbotech systems support CIPSA CIRCUITS business goals including high quality performance, ease of use and low resource consumption", stated Mr. Hadar Himmelman, President of Orbotech West. "We welcome the opportunity to support our loyal partner with best-in-class solutions."  
About CIPSA CIRCUITS S.A.
Founded in 1982, Cipsa Circuits is a leading European manufacturer of Printed Circuit Boards with production sites in Spain, India and China. The Cipsa Group manufactures PCBs, stencils for SMD assembly, membrane switches, front panels and frames, gaskets for electronics, and customized plastic boxes. For more information, visit www.cipsacircuits.com   
About Orbotech Ltd.
Orbotech Ltd. is a global innovator of enabling technologies used in the manufacture of the world's most sophisticated consumer and industrial products throughout the electronics and adjacent industries. The Company is a leading provider of yield enhancement and production solutions for electronics reading, writing and connecting, used by manufacturers of printed circuit boards, flat panel displays, advanced packaging, micro-electro-mechanical systems and other electronic components. Virtually every electronic device is produced using Orbotech technology. For more information, visit www.orbotech.com    
---
Suggested Items
12/05/2023 | HANZA
HANZA AB has signed an agreement to acquire all shares in Orbit One AB, a Swedish company that offers contract manufacturing of electronics and electromechanics. Orbit One has annual sales of approximately SEK 1.1 billion with an operating profit (EBITA) of approximately SEK 70 million.
12/05/2023 | IPC
Electronics industry sentiment improved during November with demand sentiment also taking a solid step up over the last 30 days per IPC's November 2023 Global Sentiment of the Electronics Supply Chain Report.
12/05/2023 | Robert Erickson and Lorena Villanueva, IPC
About 200 kilometers (125 miles) north of Mexico City lies Queretaro, an area rich in history, with stone streets and public squares, and which twice has been the country's capital. But it's also quickly becoming a global capital of electronics manufacturing, especially aeronautics, and was the location for the first IPC Day Mexico this past June.
12/04/2023 | USPAE
Seven microelectronics firms received nearly $10 million in combined funding to commercialize technologies of interest to the U.S. military services as winners of the Defense Business Accelerator (DBX) Microelectronics Challenge. This groundbreaking initiative is funded by the Department of Defense (DoD) and led by the U.S. Partnership for Assured Electronics (USPAE).
11/30/2023 | BUSINESS WIRE
Nordson Electronics Solutions, a global leader in electronics manufacturing technologies, is pleased to announce the release of the new ASYMTEK Select Coat® SL-1040 conformal coating system.