Epec Hires Todd Barham as Military & Aerospace Business Development Manager
October 16, 2015 | Epec
Estimated reading time: 2 minutes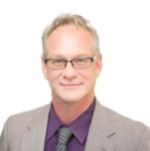 Epec Engineered Technologies recently announced the hiring of Todd Barham as Military and Aerospace Business Development Manager.  Todd's main role with Epec will be to help grow the company's market share in the Military and Aerospace sectors.
Todd has been involved in the Electronics Industry for over 25 years. His career in electronics has included responsibilities in Manufacturing Engineering, Program Management, and Manufacturing Representative, but Business Development has been his main focus.
Todd has been very active with Surface Mount Technology Association (SMTA), a non-profit organization focused on collaboration of cutting edge developments in the Electronics Manufacturing Industry. Todd has served as a Chapter Board Member 5 times, including VP and President, and has been a member for over 15 years.
He has worked with several contract manufacturers including start up and upper tier organizations. His last position was Business Development Manager for Kimball Electronics. His primary responsibility was to develop Military and Aerospace business for their facilities globally.
Todd is a graduate of the University of Miami with an Industrial Engineering degree.
 "We are excited to have Todd join our team here at Epec.  His background and expertise in the Military and Aerospace industry is going to play an important role for us as we continue to grow in this market." said Ed McMahon, CEO of Epec.
Epec has been servicing the military and aerospace industry for over 60 years.  Going back to 1969, Epec manufactured printed circuit boards for the Apollo 11 spaceflight, which landed the first humans, Neil Armstrong and Edwin "Buzz" Aldrin, Jr., on Earth's Moon.  To this day, Epec is still supplying various Tier 1, 2, and 3 providers with a wide variety of mission critical solutions for an array of applications.
Bryan Nolan, Epec's Director of Sales commented "High Reliability is critical to companies in the Military and Aerospace markets.  Todd's years of experience in managing these relationships along with Epec's proven design and manufacturing capabilities, gives us a unique advantage for those customers".
When the project is mission critical, Epec has the experience and know-how to provide premium electronic assemblies for use in military and aerospace applications. As an International Traffic in Arms Regulations (ITAR) registered manufacturer with Navy Flight Hardware Certified facility, Epec has developed expert knowledge of the requirements and quality systems necessary to provide product support and manufacturing to military and defense contractors worldwide.
About Epec, LLC
Epec Engineered Technologies is the ideal choice for an OEM seeking customized product solutions from a focused and agile partner having supported over 5,000 customers across all sectors of the electronics industry. By providing highly experienced technical resources, a proven manufacturing platform and the fastest delivery in the industry, we are able to provide cost effective and innovative solutions that deliver the highest reliability products to the market faster. 
---
Suggested Items
12/04/2023 | USPAE
Seven microelectronics firms received nearly $10 million in combined funding to commercialize technologies of interest to the U.S. military services as winners of the Defense Business Accelerator (DBX) Microelectronics Challenge. This groundbreaking initiative is funded by the Department of Defense (DoD) and led by the U.S. Partnership for Assured Electronics (USPAE).
11/30/2023 | BUSINESS WIRE
Nordson Electronics Solutions, a global leader in electronics manufacturing technologies, is pleased to announce the release of the new ASYMTEK Select Coat® SL-1040 conformal coating system.
11/29/2023 | TT Electronics
TT Electronics, a global provider of custom power solutions and engineered technologies, has announced that its Power and Control business has officially opened its new state-of-the-art research, development and manufacturing facility.
11/27/2023 | IPC
IPC welcomes the actions outlined today by the U.S. Government "to strengthen supply chains critical to America's economic and national security."
11/27/2023 | GOEPEL Electronics
The US branch of GÖPEL electronic is proud to announce the addition of David Kalaidjian as the new National Sales Development Manager.