Books

Featured Books

pcb007 Magazine

Latest Issues

Current Issue

The Registration Sweet Spot

Registration is underrated and underappreciated. The key is to ensure proper registration from layer to layer across the entire printed circuit board. It's a holistic process requiring anticipation, prediction, precise attention at each step, and detailed data tracking and monitoring.

High-reliability Fabrication

In this month's issue, our expert contributors discuss the latest in technologies, trends, complexities and resources regarding high-reliability fabrication.

Finding Ultra

New demands on PCB fabrication, namely advanced packaging, ultra high density interconnect (UHDI), and new specialty materials, are converging, changing the landscape of our business. Is it time to start paying close attention to this convergence?

Columns

Latest Columns

||| MENU
Interim CEO Jeff McCreary Discusses Recent Changes at Isola
October 21, 2015 | Barry Matties, I-Connect007
Estimated reading time: 26 minutes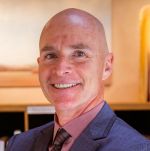 Isola's Interim President and CEO Jeff McCreary explains to Barry Matties the impetus for the  personnel reduction taking place at Isola, the closing of their northern California facility, and why there's no need to panic. He also shares his view of what the industry may expect from Isola going forward and what the company is looking for in a new CEO, the name of which McCreary expects to announce in the next few months.
Barry Matties: Jeff, there's a lot of speculation as to what's going on at Isola and the condition of the company. People are hearing that there are layoffs and you closed a Northern California manufacturing facility in Elk Grove. Please start by talking about that.
Jeff McCreary: The first and probably most important thing for you and the readers to understand is that Isola is in very good shape from a financial perspective, and we've been profitable throughout this round of layoffs. The last couple of years have not been real kind from a revenue standpoint, and that puts a lot of pressure on us, but some of the changes that you see taking place have more to do with being operationally excellent in delivering not just acceptable results, but best-in-class financial results, and not addressing some crisis.
What might be adding some concern to it possibly starts with the leadership changes. Ray Sharpe, the longtime CEO, announced very early in the summer that he was retiring, and this was done in complete coordination with the board, which had a good process in place to do it. At the same time, we actually had a CFO who was more senior than Ray in the context of years of experience, and his perspective was, "Time for me to go as well." At that point in time, basically through a set of strategic reviews and discussions, two board members came in to provide some leadership and energy around a number of strategic initiatives that we felt needed to take place.
Donald Colvin came in to serve as an interim CFO, and I had stepped in to be the interim President and CEO as we went about conducting a search for the right talent to lead Isola forward. I cannot tell you enough good things about Donald Colvin. He's extraordinarily smart. He's very strategic in his thinking, and he's really experienced with the complexities of the world of electronics, having been a CFO at ON Semiconductor and prior to that, Atmel Semiconductor and his tenure at Caesars.
He came to Isola after having been the CFO at Caesars, with its really complicated financing and debt issues that had to be worked through, and he's just an extraordinary talent. He joined the board in 2011. He also brought strong institutional knowledge, at least from a board member's perspective.
I joined the board in 2006, and at times, I've been the only independent director on the board of Isola because it's privately held. I think with the combination of my electronics industry background and my knowledge of Isola, that we have a really good perspective to bring to bear.
What Ray knew we faced, and what Donald and I knew as board members, and then learned even more about and raised some urgency around, was that Isola's manufacturing utilization rate was too low. This was especially true in the U.S. In 2015, our revenue was declining notably from 2014, and we hadn't really resized things to match that. It was also pretty clear—and this is not a new trend, it's well known in the industry—that the continued growth all comes out of Asia, and so we felt an urgency around pivoting towards Asia.
Those became our strategic initiatives: pivoting harder towards Asia, really demonstrating best-in-class financial performance, sizing ourselves more consistent to the revenue we were delivering, and addressing our manufacturing capacity.
Those strategic initiatives combined with the fact that a long-term CEO stepped down probably causes people to think, "Oh my gosh, there's something going on." But the company is truly blessed. With the simplicity in context, we're basically owned by TPG and Oaktree Capital Management, so we have really good, committed financial owners. They're not pushing us to pursue an exit strategy. They're trying to give the company the runway and the capability to be supremely successful.
Even in the light of the changes that we will be making, and I'll walk you through those in a minute, a couple of things don't change. Isola stands out, maybe most uniquely for your readers, in that we're still by far the largest laminate producer in the Americas and in Europe and then, even with that, we have a big, powerful presence in Asia.
While there's some great Asian competition that we have to take very seriously, the ones that have the ability to import products into the U.S. can be challenging for us financially at times.  However, when it comes to building a relationship with OEM-decision makers and board shops, which are so important in the food chain, our strong presence here in the U.S. paired with our high-volume capacity in Asia, really makes the company stand out. None of that gets changed.
Matties: You mentioned declining revenue, year over year. What do you attribute the decline to?
McCreary: There are two dimensions to it. One is the market in general; it's not been a great year for electronics in Asia. You can see it in some of the semi guys and board shops. We certainly got hit by that. In the second quarter, a lot of people really put the brakes on consumption.
One of the interesting trends is companies that we knew a decade ago but nobody thought of as equipment players. Take someone like Google. Now if Google says, "Oh, we're not going to bring in as many servers to support our search activity," it has dramatic ramifications. Or, as an example, if China rolled out 4G base stations.
Those were right in the sweet spot for Isola in the higher-performance space, and we were impacted by that. In the high-performance space, we're not as dominant as we were five or six years ago—there are some competitors. I would give Panasonic kudos. If you look at a product like Meg-6, it's maybe our only challenging competitor, and that puts pressure on the company as well.
Matties: Did you miss your sales projections for the year or did you project the decline?
McCreary: The end plan for the company was to have really modest growth, and we were actually experiencing some shrinking. That has required us to accelerate some of these strategic actions.
Matties: I looked at some of your credentials and if I'm right, you were with Texas Instruments for a number of years and responsible for what was $12 billion in revenue at one point, which means that you're coming at this with a solid sales and marketing background and a deep understanding of the electronics industry. It really looks like you're coming at it with the label of a turnaround guy, if you will. Is that how you see your role right now?Page 1 of 4
---
Suggested Items
12/05/2023 | HANZA
HANZA AB has signed an agreement to acquire all shares in Orbit One AB, a Swedish company that offers contract manufacturing of electronics and electromechanics. Orbit One has annual sales of approximately SEK 1.1 billion with an operating profit (EBITA) of approximately SEK 70 million.
12/05/2023 | IPC
Electronics industry sentiment improved during November with demand sentiment also taking a solid step up over the last 30 days per IPC's November 2023 Global Sentiment of the Electronics Supply Chain Report.
12/05/2023 | Robert Erickson and Lorena Villanueva, IPC
About 200 kilometers (125 miles) north of Mexico City lies Queretaro, an area rich in history, with stone streets and public squares, and which twice has been the country's capital. But it's also quickly becoming a global capital of electronics manufacturing, especially aeronautics, and was the location for the first IPC Day Mexico this past June.
12/04/2023 | USPAE
Seven microelectronics firms received nearly $10 million in combined funding to commercialize technologies of interest to the U.S. military services as winners of the Defense Business Accelerator (DBX) Microelectronics Challenge. This groundbreaking initiative is funded by the Department of Defense (DoD) and led by the U.S. Partnership for Assured Electronics (USPAE).
11/30/2023 | BUSINESS WIRE
Nordson Electronics Solutions, a global leader in electronics manufacturing technologies, is pleased to announce the release of the new ASYMTEK Select Coat® SL-1040 conformal coating system.