Books

Featured Books

pcb007 Magazine

Latest Issues

Current Issue

Finding Ultra

New demands on PCB fabrication, namely advanced packaging, ultra high density interconnect (UHDI), and new specialty materials, are converging, changing the landscape of our business. Is it time to start paying close attention to this convergence?

Developing a Strategy

A solid strategy is a critical part of success. This month, we asked some of the top industry leaders and business strategy "gurus" to share their thoughts on developing strategies.

Winning With TQM

In this issue, we explore how TQM has entered the DNA of continuous improvement disciplines, and the role leadership transformation plays in this. If you've ever competed against a TQM company, you understand their winning advantage.

Columns

Latest Columns

||| MENU
Flex Circuit Shielding Design Options
October 22, 2015 | Mike Morando, PFC Flexible Circuits
Estimated reading time: 4 minutes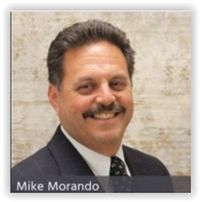 In December of 2014 I visited the Radiological Society of North America (RSNA) conference in Chicago. As you can imagine, MRI and X-ray equipment filled the convention center. Attending the show gave me the opportunity to speak to radiology designers. Since the equipment they are designing "radiates" with waves of electrons, the underlying electronics have to be super protected for fear of interference. When discussing flex designs, EMI and shielding circuits is the number one design concern.
Shielding may not be your company's number one design concern when thinking about your interconnect designs. But if you have to shield circuits for EMI, then you will need to depend on your supplier to assist you with their favorite shielding technique and experience.
The Basics: What is EMI and Do Flex Circuits Radiate?
Electromagnetic radiation that adversely affects circuit performance is generally termed EMI, or electromagnetic interference. Many types of electronic circuits are susceptible to EMI and must be shielded to ensure proper performance. Conversely, emissions radiating from sources inside electronic equipment may threaten circuits within the same or nearby equipment.
To protect the performance integrity of electronic equipment, electromagnetic emissions from commercial equipment must not exceed levels set by the FCC, VDE and other organizations. Shielding requirements for commercial electronics generally range from 40–60 dB. Finding a system's overall shielding needs involves determining the radiated emission spectrum of the equipment, and the specifications the unit must meet (e.g. FCC Part 15).
And yes, flex circuits will radiate.

What is EMI shielding?
Shielding is the use of conductive materials to reduce radiated EMI by reflection and/or absorption. Shielding can be applied to different areas of the electronic package from equipment enclosures to individual circuit boards or devices. Effective placement of shielding causes an abrupt discontinuity in the path of electromagnetic waves. At low frequencies, most of the wave energy is reflected from a shield's surface, while a smaller portion is absorbed. At higher frequencies, absorption generally predominates. Shielding performance is a function of the properties and configuration of the shielding material (conductivity, permeability and thickness), the frequency, and distance from the source to the shield.

Flex shielding methodology
Shielding a flex circuit can be accomplished through multiple methods. Shields are designed and used for EMI and ESD considerations as well as signal integrity methodology. Here are some common and not so common practices for shielding a flex circuit.
Copper-clad—adding additional copper layers to the circuit—the least flexible method.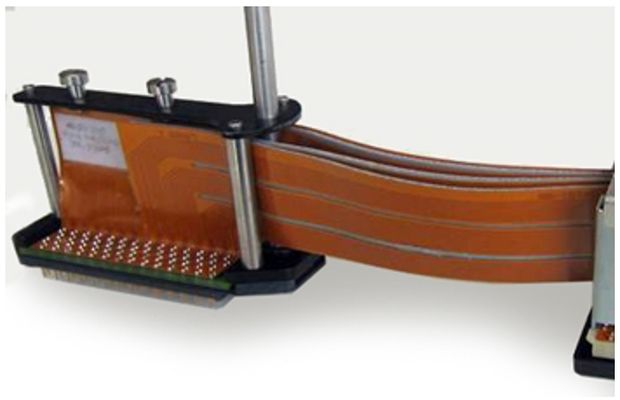 Figure 1: Very thick outside copper layers supressing radiation.
Copper cross hatch—adding additional copper layers and etching them to create a cross hatch design which allows more flexibility than standard copper-clad layers. Benefit: More flexible than pure copper layers.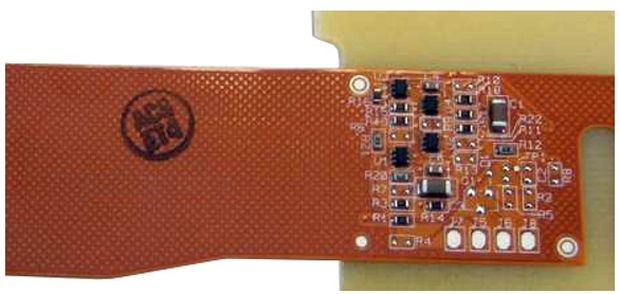 Figure 2: Outer layer cross hatch for EMI suppression. Benefit: More flexible than pure copper layers.
Silver paste/epoxy—achieved by applying a conductive paste over the outer layers of a circuit. The Kapton® covercoat has holes. Silver paste is sprayed on the covercoat and the silver paste drains down the holes and makes contact with the copper ground inside the circuit. This technique allows a slightly more flexible design than the copper-clad solution mentioned above. Benefit: More flexible. Downside: higher cost.Page 1 of 2
---
Suggested Items
09/28/2023 | Anaya Vardya, American Standard Circuits
There has always been pressure to reduce line and space as we have seen the bleeding edge technology go from 8 mils to 5 mils and then to 3 mils. The difference between "then" and "now" is that the prior advancements, for the most part, used the same processes, chemistry and equipment going from 8 mils to 3 mils. But going from 3 mil to sub 1 mil trace and space is a quantum leap in printed circuit board (PCB) technology that requires a whole new set of processes and materials.
09/28/2023 | Michael Carano -- Column: Trouble in Your Tank
In a previous column, the critical process of desmear and its necessity to ensure a clean copper surface connection was presented. Now, my discussion will focus on obtaining a void-free and tightly adherent copper plating deposit on these surfaces. After the desmear process, the task is to insure a continuous, conductive, and void-free deposit on the via walls and capture pad. Today, there are several processes that can be utilized to render vias conductive.
09/20/2023 | I-Connect007 Editorial Team
Panasonic's Darren Hitchcock spoke with the I-Connect007 Editorial Team on the complexities of moving toward ultra HDI manufacturing. As we learn in this conversation, the number of shifting constraints relative to traditional PCB fabrication is quite large and can sometimes conflict with each other.
09/14/2023 | MKS' Atotech
MKS' Atotech, a leading surface finishing brand of MKS Instruments, will participate in the upcoming IPCA Expo at Bangalore International Exhibition Centre (BIEC) and showcase its latest PCB manufacturing solutions from September 13 – 15.
09/14/2023 | Vern Solberg -- Column: Designer's Notebook
Flexible circuit applications can be as basic as furnishing electrical interconnect between two conventional circuit board assemblies, or to prove a platform for placing and interconnecting electronic components. During the planning and pre-design phase of the flexible circuit, there will be several material and process related questions that need to be addressed. Most flexible circuit fabricators welcome the opportunity to discuss their customers' flexible circuit objectives prior to beginning the actual design process.