PCB Technologies Receives NADCAP Accreditation
January 4, 2016 | PCB Technologies Ltd.
Estimated reading time: 1 minute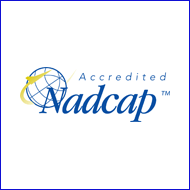 PCB Technologies announces that it has received Nadcap accreditation for Electronics. 
"We are very excited with this important achievement" says Guy Cohen, PCB Technologies COO. "It shows our strong commitment to our customers from the aerospace/aviation verticals and positions our company in the first line of the PCB manufacturers. The audit pointed 5 Best-In Practices which are related to the interfaces between our advanced Engineering and Production management systems: XACT, Genesis, Inplan and SAP". 
PCB Technologies received Nadcap accreditation for demonstrating their ongoing commitment to quality by satisfying customer requirements and industry specifications.  
"Achieving Nadcap accreditation is not easy: it is one of the ways in which the aerospace industry identifies those who excel at manufacturing quality product through superior special processes. Companies such as PCB Technologies work hard to obtain this status and they should be justifiably proud of it," said Joe Pinto, Executive Vice President and Chief Operating Officer at the Performance Review Institute. "PRI is proud to support continual improvement in the aerospace industry by helping companies such as PCB Technologies be successful and we look forward to continuing to assist the industry moving forward." 
About PCB Technologies Ltd. 
PCB Technologies Ltd. is a world class manufacturer and supplier of high reliability and advanced multilayer Printed Circuit Boards (PCBs), Printed Circuit Board Assemblies (PCBA) and Electro-Mechanical Assemblies. Our 30-year track record of successful high-mix production has established PCB Technologies as an international leader in the field of contract electronic manufacturing.   About Nadcap Created in 1990 by SAE Inc., Nadcap is administered by the not-for-profit Performance Review Institute. PRI is a global provider of customer-focused solutions designed to improve process and product quality by adding value, reducing total cost and promoting collaboration among stakeholders in industries where safety and quality are shared goals. PRI works closely with industry to understand their emerging needs and offers customized solutions in response. Learn more at www.p-r-i.org or contact PRI at PRI@p-r-i.org.    
---
Suggested Items
12/04/2023 | Siemens
Siemens AG, a leading technology company, and Intel Corporation, one of the world's largest semiconductor companies, have signed a memorandum of understanding (MoU) to collaborate on driving digitalization and sustainability of microelectronics manufacturing.
12/01/2023 | Silicon Mountain
Silicon Mountain, a leading electronic manufacturing company, is pleased to announce its participation in the 3rd Annual Idaho Manufacturing Industry Trade Show & Conference, hosted by the Idaho Manufacturing Alliance.
11/30/2023 | BUSINESS WIRE
Ciena, a U.S.-based networking systems, services and software company, is adding domestic manufacturing through an expanded agreement with global diversified manufacturer Flex.
11/30/2023 | Keysight Technologies, Inc.
Keysight Technologies, Inc. announces that Arbe has selected the E8719A Radar Target Solution (RTS) to test the Arbe 4D imaging radar chipset for automotive applications.
11/29/2023 | TT Electronics
TT Electronics, a global provider of custom power solutions and engineered technologies, has announced that its Power and Control business has officially opened its new state-of-the-art research, development and manufacturing facility.