Books

Featured Books

pcb007 Magazine

Latest Issues

Current Issue

The Registration Sweet Spot

Registration is underrated and underappreciated. The key is to ensure proper registration from layer to layer across the entire printed circuit board. It's a holistic process requiring anticipation, prediction, precise attention at each step, and detailed data tracking and monitoring.

High-reliability Fabrication

In this month's issue, our expert contributors discuss the latest in technologies, trends, complexities and resources regarding high-reliability fabrication.

Finding Ultra

New demands on PCB fabrication, namely advanced packaging, ultra high density interconnect (UHDI), and new specialty materials, are converging, changing the landscape of our business. Is it time to start paying close attention to this convergence?

Columns

Latest Columns

||| MENU
Weiner's World
May 31, 2016 | Gene Weiner, Weiner International Inc.
Estimated reading time: 9 minutes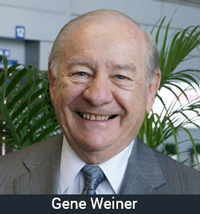 Editor's note: This blog was originally published in May 2016 at Weiner Intl. and is being reprinted here with special permission from the author.
Gen Consulting Company (GCC) has issued the Radiant Insights report "Global HDI Printed Circuit Board Market Forecast and Analysis 2016-2021." The report provides a detailed analysis of worldwide markets for HDI printed circuit boards from 2011–2016, and provides market forecasts for 2016–2021 by region/country and subsectors. It covers the key technological and market trends in the HDI printed circuit board market and further lays out an analysis of the factors influencing the supply/demand for HDI printed circuit boards, and the opportunities/challenges faced by industry participants. GCC states that the major players in the global HDI market are Unimicron, COMPEQ, AT&S, TTM, Zhen Ding, Ibiden, Tripod, and Unitech.
Multek, a wholly owned subsidiary of FLEX, launched its new Zhuhai automotive division on May 26 to support its rapidly growing automotive business. The company also announced completion of ISO/TS16949:2009 quality accreditation for its high layer count factory, and now delivers TS16949-grade automotive offerings at all of its manufacturing facilities globally.
Industry 4.0 is advancing rapidly in the Kunshan, China electronics manufacturing hub. Will Industry 4.0 be enough by itself to make other areas of the world more competitively suitable for sourcing?
Kunshan in Jiangsu Province near Shanghai attracts much of its investment from Taiwan. It is now accelerating growth by replacing workers with robots. Thirty-five of the 4,800 Taiwan companies in this area, including Foxconn, spent $610 million on artificial intelligence last year. Foxconn reduced  its labor force there from 110,000 to 50,000 by the introduction of robots. As many as 600 more Taiwanese companies in Kunshan are reported to have similar plans.
Reality 4.0: Are you missing the boat?
Some of our smaller North American fabricators facing difficult times and decisions sit back on their haunches and vociferously state that the IPC does nothing for them. They are missing the boat. The IPC provides the structure and support that allows virtually any group to band together, and work collaboratively to overcome obstacles and handicaps, and succeed in a rapidly changing and challenging environment. The IPC Ambassadors are creating an Executive Forum just for them and their supply chain. It will explore new technologies and trends, support opportunities, and provide answers to many of the questions posed by these smaller enterprises of which there are more than 100 in the U.S. Additionally, the IPC will provide a new membership opportunity that will be difficult to refuse. Remember, there is strength in numbers! Stay tuned! 
The IPC's third Reliability Forum held in Dusseldorf this month was a resounding success. The 2 1/2 day event started with a presentation on building in reliability by IPC Director and Ambassador Mike Carano, vice president of RBP Chemical Technology. Other prominent presenters included: DuPont, Fraunhofer Institute, Atotech, and Park Electrochemical. The first full day focused designing for reliability, while the second addressed process. A half day on government relations activities was also included. 
The Boston Chapter of the SMTA held its May meeting at Cirtronics who graciously opened its doors (and factory for a tour) to host the event. Though held in New Hampshire, it attracted IPC and SMTA members from Massachusetts and the western part of Connecticut. Cirtronics is an employee-owned contract manufacturer founded by its CEO Gerardine Ferlins. The busy facility was up-to-date and spotless. The profitable 176-employee company has progressed to the point where 70% of its business includes box build. It has just acquired several new screen printers and is evaluating several new 3D AOI systems for purchase.
The meeting program featured Leo Lambert, Vice President and Technical Director of EPTAC Corporation. He covered key changes in and amendments to IPC-600, -610, and J-STD-001 standards and how they affect our industry and the latest training and certification programs. Somehow the live presentation provided a far different result than the typical webinar. Humor was used to highlight specific points, problems, difficulties and the current situation. The result was very effective—at least to me. For example, amendments have been made that are different or in direct opposition to the original document. Yet the certification programs and manuals still contain and teach the unmodified or corrected items. Lambert well-presented the need for peer review of training—if not standards—documentation so when the users receive it, they are not confused by any inconsistency.
The first Innovations Forum Hungary "Automation in Electronics Production—building a competitive advantage in the region" will be held on the 16th of June, 2016 at the prestigious Academy of Sciences in Budapest.
The International Federation of Robotics (IFR), which represents robot manufacturers and research institutes, says China has surpassed Japan to become the world's biggest market for industrial robots.
There is increasing concern about the secure availability of advanced printed circuits for America's defense industry. These are needed to provide the platforms for high tech electronics. R&D for new systems seem to be progressing well. However, the U.S. base of smaller fabricators that produce more than half of military boards is hard pressed to fund the new equipment needed to build these circuits. Costs are often more than 20% of annual turnover. Some fabs, in the Northeast as well as in California, continue to report difficulty in acquiring the skilled workers needed for production. Others cannot modernize or add capacity due to local (state) "environmental" laws and restrictions. Congress is slow to act and too busy with the election to do much of anything this next year. It has funded some major items but do not consider printed circuits a big item. PWBs' importance is still not yet well enough broadly understood. Do you YOU have a comment, recommendation, or solution?
When will 3-D printing for prototyping be at your favorite circuit shop?
It will be sooner than you think—at least for prototyping. One system utilizing an ink containing nano-silver particles for fine line printing will be made available commercially by the end of this year. It will be demonstrated at the CES show in Las Vegas January 2017. The deposited circuit traces may be photonically cured (sintered). HP announced a 3-D new system that is 10 times faster than its predecessors. The insulating substrate may be UV-cured epoxy. One such system for epoxy has already been demonstrated in the UK. Get your 3-D circuit printing update at the IPC Ambassador Council Executive Forum for fabricators and their supply chain presented by industry icon Dan Feinberg at IPC APEX EXPO in San Diego, February 13, 2017.
Financial news from Taiwan
Chin-Poon Industrial, with more than 70% of its revenues coming from the automotive industry, announced consolidated revenues for April 2016 increased 5.4% over April 2015 to $58.7 million. The company's cumulative 2016 sales through April increased 9.3% from a year earlier. Consolidated revenues at Tripod Technology's sales were up 1.1% from a year ago to $107 million in April 2016. Compeq Manufacturing had consolidated revenues of $93.9 million in April 2016, down 0.1% from April 2015. PCB producer Apex International's April 2016 revenues were $21.4 million, a 9.4% increase over last year.
Board maker Zhen Ding Technology Holding's net profits declined 88% on quarter and 77% on year to $9.52 million in the first quarter of 2016.
The UK's HK Wentworth, parent company of Electrolube, which supplies sprays and coatings to protect, clean and lubricate electronic circuit boards, switches and sensors, is spending £500,000 to build a new factory to make protective coatings in Bangalore, India.
It's a new era and all about "THE CAR"
SEMI and Georgia Tech, in partnership with iNEMI, IMAPS, and IEEE, will launch a new workshop called FUTURECAR: New Era of Automotive Electronics November 9-10, 2016 in Atlanta, GA. The new era of automotive electronics is the most complex electronics technology to date. It includes not only computing and communications electronics, autonomous driving electronics and sensing electronics but also high-power and high-temperature electronics. It is expected to account for a third of the value of "the car," creating a market of approximately $1 trillion within a decade. The challenges to address this market include: 1) research and development of key technologies; and 2) technology ecosystem stewardship to enable swift and cost-efficient commercialization. The basis of this workshop is the synergy between Georgia Tech in R&D in partnership with its 50 supply-chain companies and SEMI in technology stewardship. This is complemented by the strength of co-sponsors such as iNEMI in roadmaps, and IEEE-CPMT and IMAPS as global electronics societies.
The European Institute of Printed Circuits (EIPC) meeting, "Strategies to maintain profitability in the European PCB Industry" will be held on June 9–10 in Glasgow, Scotland.
The European Commission said growth in the euro zone and the wider European Union will be slightly weaker this year than previously forecast, as it warned that the economic slowdown in China and other emerging markets, geopolitical tensions and uncertainty ahead of the U.K. referendum on EU membership could weigh on the economy. Economic growth in Gulf States is forecast to slow to 1.8% this year as the oil dependent region cuts spending to battle fiscal deficits reaching 11.6% of Gross Domestic Product (GDP).
A new China target?
French oil and gas producer Total plans to sell Atotech. "Atotech no longer falls within Total's strategic vision," chief executive Patrick Pouyanne was quoted as saying. Total is reported to be seeking a buyer that is "committed to sustaining Atotech's current strategy." Berlin-based Atotech, which generates annual sales of about $1 billion, manufactures specialty chemicals and equipment for printed circuit boards and semiconductors. It is Total's sole remaining specialty chemicals unit.
Apple lost the trademark suit in the Beijing Municipal High People's Court, which ruled that Xintong Tiandi Technology can continue to use the phrase "IPHONE" on its leather wallets and accessories, according to China-based Legal Daily. Chinese regulators reportedly shut down iTunes Movies and the iBooks Store last month.
Billionaire investor Carl Icahn sold his entire stake in Apple, citing the risk of China's influence on the stock.
SEMI continues to strengthen and broaden its supply chain reach
SEMI has announced the appointment of Melissa Grupen-Shemansky, Ph.D., as Chief Technology Officer (CTO) for the FlexTech Group and for SEMI's Advanced Packaging program. With over 20 years of experience in the semiconductor industry, Grupen-Shemansky will oversee FlexTech's flexible hybrid electronics (FHE) and Nano-Bio Manufacturing Consortium (NBMC) R&D programs and technology advisory councils. Grupen-Shemansky will also serve as technical advisor to SEMI's Advanced Packaging initiative and as technical liaison to NextFlex, the Flexible Hybrid Electronics Manufacturing Innovation Institute. Denny McGuirk, president and CEO of SEMI stated, "With the convergence of technologies and the broadening of microelectronic applications, Melissa will ensure that we are serving our industry's needs, as well as identifying technology trends and inflections."
NEPCON China held in Shanghai the last week of April was surprisingly the best in years. Pent up demand for pick-and-place equipment led the surge in active buying interest after a near drought in purchasing the past few years of the economic slowdown there.  The next few weeks will tell just how real the show activity was as stated interest converts to orders.
Firan Technology Group (FTG) is buying the assets of Teledyne Technology's New Hampshire's printed circuit technology business (Teledyne PCT) for $9.3 million in cash. For approximately 50 years, Teledyne PCT has designed and manufactured rigid-flex printed circuit boards and assemblies used in the defense, aerospace and oil and gas industries. For each of the last three years, the unit has generated between $15 and $20 million in annual revenue. FTG has two operating units: FTG Circuits is a manufacturer of high technology, high reliability printed circuit boards and FTG Aerospace manufactures illuminated cockpit panels.
Gene Weiner is president of Weiner International Associates. To contact Gene, click here.
---
Suggested Items
12/08/2023 | TT Electronics
TT Electronics, a leading provider of global manufacturing solutions and engineered technologies, announced today that one of its Asia electronics manufacturing facilities has received approval from the Food and Drug Administration (FDA), through its premarket approval (PMA) supplement evaluation process, to manufacture Class IIa devices on behalf of global medical OEM customers.
12/07/2023 | VDL Groep
VDL Groep has strengthened its position in the high-quality electronics market. The industrial family business with its head office in Eindhoven has acquired Rena Electronica from Zundert.
12/05/2023 | HANZA
HANZA AB has signed an agreement to acquire all shares in Orbit One AB, a Swedish company that offers contract manufacturing of electronics and electromechanics. Orbit One has annual sales of approximately SEK 1.1 billion with an operating profit (EBITA) of approximately SEK 70 million.
12/05/2023 | IPC
Electronics industry sentiment improved during November with demand sentiment also taking a solid step up over the last 30 days per IPC's November 2023 Global Sentiment of the Electronics Supply Chain Report.
12/05/2023 | Robert Erickson and Lorena Villanueva, IPC
About 200 kilometers (125 miles) north of Mexico City lies Queretaro, an area rich in history, with stone streets and public squares, and which twice has been the country's capital. But it's also quickly becoming a global capital of electronics manufacturing, especially aeronautics, and was the location for the first IPC Day Mexico this past June.