Books

Featured Books

pcb007 Magazine

Latest Issues

Current Issue

Finding Ultra

New demands on PCB fabrication, namely advanced packaging, ultra high density interconnect (UHDI), and new specialty materials, are converging, changing the landscape of our business. Is it time to start paying close attention to this convergence?

Developing a Strategy

A solid strategy is a critical part of success. This month, we asked some of the top industry leaders and business strategy "gurus" to share their thoughts on developing strategies.

Winning With TQM

In this issue, we explore how TQM has entered the DNA of continuous improvement disciplines, and the role leadership transformation plays in this. If you've ever competed against a TQM company, you understand their winning advantage.

Columns

Latest Columns

||| MENU
The Newest Flex Shop in the U.S.
July 7, 2016 | Barry Matties and Angela Alexander, I-Connect007
Estimated reading time: 27 minutes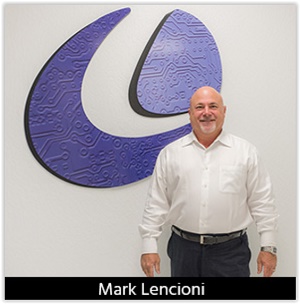 I-Connect007 sales team member Angela Alexander and I recently got a tour of Lenthor's new Silicon Valley flex board shop and then sat down with President and CEO Mark Lencioni to discuss the new flex facility, the markets, management, and the future.
---
Barry Matties: Mark, give our readers a little background on Lenthor Engineering and what you do.
Mark Lencioni: We are entering our 31st year of business; having been founded in 1985. We are now located in our brand new, 55,000 sq. ft. state-of-the-art facility dedicated specifically to the fabrication and assembly of flex and rigid-flex products. We made it as "Lean" as possible for all our manufacturing systems to be very close to each other, in order to get the most efficiencies with our employees and product movement. It came out just like we planned.
Matties: So is Lenthor a flex shop primarily?
Lencioni: Yes, we specialize in flex circuit fabrication and assembly. We specialize in multilayer and rigid-flex technology, very high aspect ratios, high layer counts, and the technology to allow packaging to get into the size and shape it needs to be. We have succeeded by satisfying the toughest demands from the most demanding customers in the world.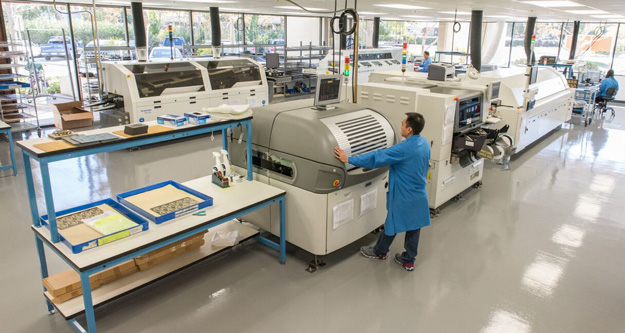 Matties: Flex is still one of the fastest growing areas in the marketplace.
Lencioni: Yes, our customers' products are the largest they will ever be and flex circuits are a natural solution to help people package things in the size and shape they need to be. They're getting smaller and smaller. From wearable devices, to cellphones, to any kind of mechanical device, automotive, military equipment, and some semiconductor equipment processing.
Matties: In your 30+ years, what's the most surprising thing you have seen in the flex market?
Lencioni: I would say the growth in both medical and military. We didn't really appreciate the opportunity these markets held for us until we did some specific market research after 9/11. The results of that research are what led us to move more heavily into these markets. If you look at the world and the environment we are in, these marketplaces are poised to be well-established for many, many years to come.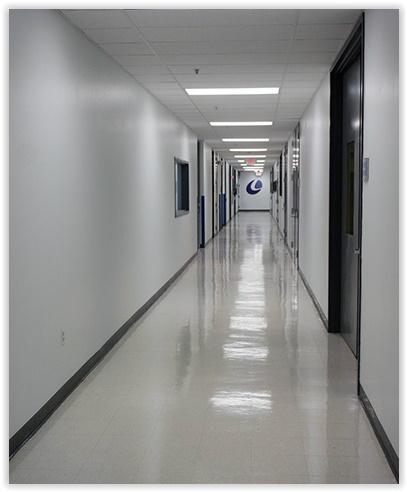 Matties: Your facility is an ITAR facility; what's the percentage of work that you bring through here?
Lencioni: We are about 55% military, 25% medical, and the rest balances across industrial and telecom.
Matties: Where do you see the largest growth coming from right now?
Lencioni: Military and Medical. Military obviously is in a very stable environment because it doesn't go offshore. We are finding growth from within a market that we are already well positioned to support. The medical market is also very favorable for us.  We have developed the kind of process validation and control that market insists on.
Matties: Going back to your new facility, who laid out the facility?
Lencioni: It was a combination of Rich Clemente and myself. We took the processes, and with help from engineers regarding where they needed to be, we just started to lay it out. We did that with an architect, and so whatever building we decided to go into we just took that footprint and laid it right in.
Matties: When you are laying out a facility like this, what's the goal?
Lencioni: The goals were product efficiency and people movement. To really make sure that the product started finished within the most efficient process path, minimizing as best we could the movement and handling of materials.
Matties: When we first started the tour we talked about your old facility and the length of that process.
Lencioni: Yes, we had a campus environment previous to this which included three separate buildings. Although they were across the parking lot from each other, the movement of materials from beginning to end was about 2.2 miles. We re-validated what it is in our new factory and depending on product type the movement is down to about one eighth of a mile. The product moves with more efficiency, it doesn't get mishandled, and the employees are able to stay focused on their job of producing boards instead of moving materials.
Page 1 of 5
---
Suggested Items
09/28/2023 | Anaya Vardya, American Standard Circuits
There has always been pressure to reduce line and space as we have seen the bleeding edge technology go from 8 mils to 5 mils and then to 3 mils. The difference between "then" and "now" is that the prior advancements, for the most part, used the same processes, chemistry and equipment going from 8 mils to 3 mils. But going from 3 mil to sub 1 mil trace and space is a quantum leap in printed circuit board (PCB) technology that requires a whole new set of processes and materials.
09/28/2023 | Michael Carano -- Column: Trouble in Your Tank
In a previous column, the critical process of desmear and its necessity to ensure a clean copper surface connection was presented. Now, my discussion will focus on obtaining a void-free and tightly adherent copper plating deposit on these surfaces. After the desmear process, the task is to insure a continuous, conductive, and void-free deposit on the via walls and capture pad. Today, there are several processes that can be utilized to render vias conductive.
09/20/2023 | I-Connect007 Editorial Team
Panasonic's Darren Hitchcock spoke with the I-Connect007 Editorial Team on the complexities of moving toward ultra HDI manufacturing. As we learn in this conversation, the number of shifting constraints relative to traditional PCB fabrication is quite large and can sometimes conflict with each other.
09/14/2023 | MKS' Atotech
MKS' Atotech, a leading surface finishing brand of MKS Instruments, will participate in the upcoming IPCA Expo at Bangalore International Exhibition Centre (BIEC) and showcase its latest PCB manufacturing solutions from September 13 – 15.
09/14/2023 | Vern Solberg -- Column: Designer's Notebook
Flexible circuit applications can be as basic as furnishing electrical interconnect between two conventional circuit board assemblies, or to prove a platform for placing and interconnecting electronic components. During the planning and pre-design phase of the flexible circuit, there will be several material and process related questions that need to be addressed. Most flexible circuit fabricators welcome the opportunity to discuss their customers' flexible circuit objectives prior to beginning the actual design process.