Books

Featured Books

pcb007 Magazine

Latest Issues

Current Issue

The Registration Sweet Spot

Registration is underrated and underappreciated. The key is to ensure proper registration from layer to layer across the entire printed circuit board. It's a holistic process requiring anticipation, prediction, precise attention at each step, and detailed data tracking and monitoring.

High-reliability Fabrication

In this month's issue, our expert contributors discuss the latest in technologies, trends, complexities and resources regarding high-reliability fabrication.

Finding Ultra

New demands on PCB fabrication, namely advanced packaging, ultra high density interconnect (UHDI), and new specialty materials, are converging, changing the landscape of our business. Is it time to start paying close attention to this convergence?

Columns

Latest Columns

||| MENU
Nagji Sutariya, Industry Veteran and Beloved Figure, Passes Away
August 1, 2016 | Saturn Electronics Corporation
Estimated reading time: 1 minute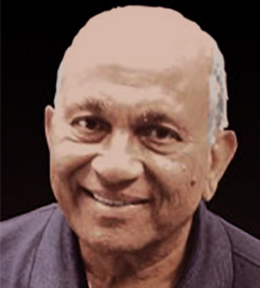 The electronics manufacturing industry is saddened to learn of the recent passing of Nagji Sutariya, founder and president of Saturn Electronics Corporation. As many were aware, Nagji had been battling brain cancer for the past seven years, beating it four times.
Nagji was born in India on March 11, 1945; in 1969, he moved to the United States to attend the Michigan Technological University, which he graduated from with a Master's degree in Engineering in 1971.
Among many other things, professional and personal, Nagji was a dedicated business owner, loved by everyone, customers and competitors alike. He financed several other PCB shops throughout the United States. He was also a generous philanthropist. From the Saturn Electronics website:
Nagji Sutariya spearheaded the efforts to build a world class hospital in a rural area of India serving 450 villages and millions of travelers on the adjacent highway where there was no previous immediate access to medical or dental care. He built a hospital which was completed in March 2006 and now caters to anyone free of charge inclusive of medications and regardless of the ailment. The hospital is fully staffed with surgeons and other personnel who have living quarters on site. They have the latest state of the art medical diagnostic and testing equipment. This effort was funded by Mr. Sutariya and his generous donors. The Hospital has had a tremendous impact on humanity and has saved many lives.
Funeral services were held on Thursday, July 28, and as a testament to how deeply he touched so many peoples' lives, Nagji's funeral was held in the Ford Community and Performing Arts Center, in Detroit, Michigan. PCB shops in the greater Chicago area chartered buses to attend and pay their respects along with the PCB shops he financed.  Many speakers touched on his many accomplishments in business along with his honesty and generosity.
Martin Lieberman, President of Direct Recycling, Inc and long-time friend and business associate of Mr. Sutariya commented, "Nagji was a patriarch in the PCB industry—kind, knowledgeable, honest and thoughtful. We will all miss him dearly and have confidence in his sons' ability to follow in his foot steps and legacy."
Nagji's two sons, Yash and Raj, remain as working owners of Saturn and plan to continue embracing the commitment to customer satisfaction that their father instilled in them.
---
Suggested Items
11/30/2023 | BUSINESS WIRE
Nordson Electronics Solutions, a global leader in electronics manufacturing technologies, is pleased to announce the release of the new ASYMTEK Select Coat® SL-1040 conformal coating system.
11/29/2023 | TT Electronics
TT Electronics, a global provider of custom power solutions and engineered technologies, has announced that its Power and Control business has officially opened its new state-of-the-art research, development and manufacturing facility.
11/27/2023 | IPC
IPC welcomes the actions outlined today by the U.S. Government "to strengthen supply chains critical to America's economic and national security."
11/27/2023 | GOEPEL Electronics
The US branch of GÖPEL electronic is proud to announce the addition of David Kalaidjian as the new National Sales Development Manager.
11/27/2023 | Wurth Elektronik
HyPerStripes project partners will create a technology platform including manufacturing techniques for roll-to-roll (R2R) processing as well as the integration of electronic components onto very long ("endless"), flexible and stretchable printed circuit boards.