Books

Featured Books

pcb007 Magazine

Latest Issues

Current Issue

Finding Ultra

New demands on PCB fabrication, namely advanced packaging, ultra high density interconnect (UHDI), and new specialty materials, are converging, changing the landscape of our business. Is it time to start paying close attention to this convergence?

Developing a Strategy

A solid strategy is a critical part of success. This month, we asked some of the top industry leaders and business strategy "gurus" to share their thoughts on developing strategies.

Winning With TQM

In this issue, we explore how TQM has entered the DNA of continuous improvement disciplines, and the role leadership transformation plays in this. If you've ever competed against a TQM company, you understand their winning advantage.

Columns

Latest Columns

||| MENU
Nagji Sutariya, Industry Veteran and Beloved Figure, Passes Away
August 1, 2016 | Saturn Electronics Corporation
Estimated reading time: 1 minute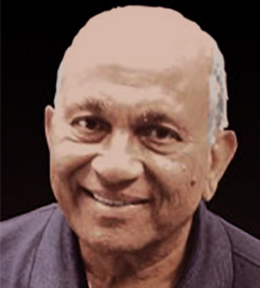 The electronics manufacturing industry is saddened to learn of the recent passing of Nagji Sutariya, founder and president of Saturn Electronics Corporation. As many were aware, Nagji had been battling brain cancer for the past seven years, beating it four times.
Nagji was born in India on March 11, 1945; in 1969, he moved to the United States to attend the Michigan Technological University, which he graduated from with a Master's degree in Engineering in 1971.
Among many other things, professional and personal, Nagji was a dedicated business owner, loved by everyone, customers and competitors alike. He financed several other PCB shops throughout the United States. He was also a generous philanthropist. From the Saturn Electronics website:
Nagji Sutariya spearheaded the efforts to build a world class hospital in a rural area of India serving 450 villages and millions of travelers on the adjacent highway where there was no previous immediate access to medical or dental care. He built a hospital which was completed in March 2006 and now caters to anyone free of charge inclusive of medications and regardless of the ailment. The hospital is fully staffed with surgeons and other personnel who have living quarters on site. They have the latest state of the art medical diagnostic and testing equipment. This effort was funded by Mr. Sutariya and his generous donors. The Hospital has had a tremendous impact on humanity and has saved many lives.
Funeral services were held on Thursday, July 28, and as a testament to how deeply he touched so many peoples' lives, Nagji's funeral was held in the Ford Community and Performing Arts Center, in Detroit, Michigan. PCB shops in the greater Chicago area chartered buses to attend and pay their respects along with the PCB shops he financed.  Many speakers touched on his many accomplishments in business along with his honesty and generosity.
Martin Lieberman, President of Direct Recycling, Inc and long-time friend and business associate of Mr. Sutariya commented, "Nagji was a patriarch in the PCB industry—kind, knowledgeable, honest and thoughtful. We will all miss him dearly and have confidence in his sons' ability to follow in his foot steps and legacy."
Nagji's two sons, Yash and Raj, remain as working owners of Saturn and plan to continue embracing the commitment to customer satisfaction that their father instilled in them.
---
Suggested Items
10/02/2023 | Gen3
Gen3, Global leader in SIR, CAF, Solderability, Ionic Contamination & process optimisation equipment, is pleased to announce the appointment of John Barraclough as the Head of Business Development.
10/02/2023 | KYZEN'
KYZEN, the global leader in innovative environmentally friendly cleaning chemistries, announced that Debbie Carboni, Global Product Line Manager - Electronics, will present as part of the Electric Vehicle (EV) panel during the IPC High Reliability Forum.
10/02/2023 | Mycronic AB
Mycronic AB has received the first order for upgrades of already installed display mask writers from gas laser to solid state laser from SK Electronics in Japan.
09/29/2023 | Dixon
Dixon wholly owned subsidiary- Padget Electronics Private Limited enters into an Agreement with Xiaomi to carry out manufacturing of smart phones and other related products for Xiaomi.
09/29/2023 | USPAE
In a major initiative to innovate how the Department of Defense (DoD) spurs commercial technology development, the U.S. Partnership for Assured Electronics (USPAE) and DoD launched a Defense Business Accelerator (DBX) to open doors for industrial base growth and stimulate private investment.