Books

Featured Books

pcb007 Magazine

Latest Issues

Current Issue

Finding Ultra

New demands on PCB fabrication, namely advanced packaging, ultra high density interconnect (UHDI), and new specialty materials, are converging, changing the landscape of our business. Is it time to start paying close attention to this convergence?

Developing a Strategy

A solid strategy is a critical part of success. This month, we asked some of the top industry leaders and business strategy "gurus" to share their thoughts on developing strategies.

Winning With TQM

In this issue, we explore how TQM has entered the DNA of continuous improvement disciplines, and the role leadership transformation plays in this. If you've ever competed against a TQM company, you understand their winning advantage.

Columns

Latest Columns

||| MENU
A Day with Pete (Starkey)
August 9, 2016 | Barry Matties, I-Connect007
Estimated reading time: 17 minutes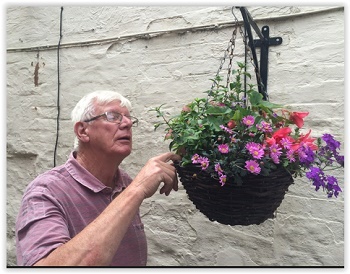 Usually the one conducting the interviews, I-Connect007's own Pete Starkey recently found himself on the other side of the microphone when I spent time with him in his hometown of Market Bosworth, England. There, between hiking and gardening, we found time to discuss Pete's rich history in the PCB industry and the many changes and surprises he's seen in the manufacturing process over the years.
Barry Matties: Pete, here we are in your neck of the woods, literally.
Pete Starkey: Yeah, in the woods.
Matties: Why don't we just start with a little bit of your history in the industry.
Starkey: How long have you got?
Matties: Well, the trail's at least three miles long.
Starkey: Right. I studied chemistry at the local technical college and polytechnic and got a first class honors degree in Applied Chemistry. In my hometown of Coventry, a chemicals and textiles group called Courtaulds had big research facilities and I spent some happy years, and quite productive years, working in their research division.
Matties: What kind of research were you doing?
Starkey: At that time it was really into processes and chemistry related to manmade fiber production, but one of their lines was tire reinforcement. At the time they were very heavily into and very well known for their textile tire reinforcement, but it then became fashionable to reinforce tires with steel. They bought themselves into a joint venture that was making steel tire cord for automotive tires, and I'd done a lot of laboratory work and research work into the metal finishing processes that were involved. Although I would happily have stayed in the research division for the rest of my career, they saw the career path being through technical management.
I had a spell as a technical manager in a factory that was producing steel tire cord and the metal finishing processes involved, but I didn't see that as where I really wanted to be for the long term. So I took up a position with a small company in Coventry, called PMD Chemicals, which in fact had been the organization that had introduced a lot of big name brands into the electronics and PCB industry, probably the most notable one of which was Shipley.
They had been the distributors for Shipley until the Shipley guys started up on their own. I ran R&D there, and I was involved in process development and also equipment development. Came a time, I think everyone's ambition in those days was to work for Shipley. A position came open in Shipley in Coventry for a technical service engineer, which I took on, and that was a real introduction to the printed circuit board industry in the UK.
Matties: What year was that?
Starkey: This was mid '70s, and in the UK we had upwards of 400 PCB shops, from the very basic mom and pop shops to the big OEM shops like International Computers, Ferranti, and British Aerospace. I enjoyed my time as a tech service guy, but found I was spending far too long away from home. I took a job closer to home as the technical manager in a PCB shop here in the Midlands until I was invited to go back on the road for another supply company, which at that time was Dynachem, which later became known as Thiokol, which later became known as Morton, which later got absorbed into the same group as Shipley, which later got absorbed into the same group as Dow.
I stayed in that job for a while, and was then invited to join MacDermid where I took a technical sales job, although technical sales at that time was more about technical service. If you wanted to sell anything you sold it not on the basis of price, but on the basis that you could make it work and you would support it. I'd got a pretty good reputation as a service guy. I could make things work and fix things that had gone wrong, whether they were directly related to the product line that I was representing or not. In those days, if you were a good tech service guy, if a week went by without you being offered a position as a technical manager then it was a bad week. You turned down many, many, many offers. But there was a startup company called Forward Circuits that was here in the Midlands, and I joined them. I think I was probably number 12 on the payroll. I stayed with them through several generations until they became one of the most significant technology shops in the UK.
Matties: You were there for 15+ years?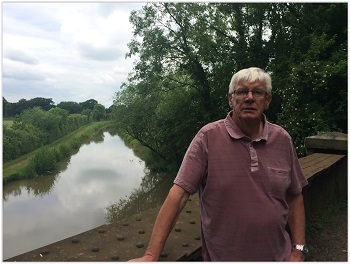 Starkey: Yes, I was there for over 15 years. I started off as technical and quality manager, progressed through technical director and was managing director for seven years.  I left shortly before the guys from Viasystems came in and took over the top end of the European PCB industry.
Matties: What were the circumstances of your leaving?
Starkey: There had been some re-structuring at the corporate level above my head, and it had come to a stage where my face no longer fitted as a hands-on, street level technical director/managing director. I was paid off and paid to stay out of the industry in the UK, so I took the opportunity to work as a technical consultant as far afield as I possibly could. I spent some happy times in Europe, some happy times in India, some happy times in South Africa, some happy times in the U.S., and generally made it up as I went along. I sort of fell into technical editorial, basically because during my previous generations I could write good technical reports. That's been my only real paid employment over the last 15 years or so.
Matties: In all that history you've seen a lot of changes to the industry. What strikes you as the thing, in terms of change, that may have most surprised you?
Starkey: Really I don't think anything surprised me, but I can recall a time back in the late '70s, early '80s when I was the technical director at Forward Circuits and someone brought to me a circuit board that he was having a problem with and said, "Can you take this to pieces and give me an opinion?" I looked at it and I took it to pieces and it wasn't very well made, or on very good substrate material, and the manufacturing processes didn't look to have been done that well. I asked the guy where it had come from. He said Taiwan. I said, "You're joking. That explains everything." I think probably that was the biggest surprise. You could parallel it with probably with the motorcycle industry in the UK. We were once the world leaders. Nobody could touch us. These people in Japan called Honda, Suzuki, Yamaha, and Kawasaki started making little motorcycles, and the British motorcycle industry looked at them and said, "They're no threat to us." They just carried on. They carried on with equipment and investment that, in most cases, was many years old. The general attitude of the industry was, "We've always done it this way and we always will," and really it was complacency. It was complacency in the motorcycle industry, apart from Triumph, which is the only remaining UK manufacturer, most of whose technology was borrowed from Suzuki and Kawasaki. The British circuit board industry went the same way. I think that people like the venture capital people, like Viasystems, did us no favors by taking out the leading manufacturers, certainly right around Europe. But whether it was a surprise or not? I think I could see it coming.
Matties: A lot of people didn't.Page 1 of 3
---
Suggested Items
09/22/2023 | GlobalFoundries
The U.S. Department of Defense (DoD) has awarded GlobalFoundries (Nasdaq: GFS) (GF) a new 10-year contract for a supply of securely manufactured, U.S.-made semiconductors for use across a wide range of critical aerospace and defense applications. 
09/25/2023 | APCT
APCT, a leading name in the PCB and electronics industry, is delighted to announce the appointment of Peter Austin as its President and CEO, effective September 1. Peter takes the reins from former CEO, Steve Robinson, who has retired after years of dedicated service to the company.
09/22/2023 | Happy Holden, I-Connect007
Ever since high density interconnect (HDI) was created in 1982 by Hewlett-Packard to package its first 32-bit computer powered by a single chip, it has continued to evolve and provide the solutions for miniaturized products. The leading edge of HDI technology became the process used for organic flip-chip packaging for the semiconductor industry. The two distinct markets—IC substrates and product-system integration—are now colliding and utilizing the same ultra-HDI manufacturing processes.
09/21/2023 | KIC
KIC, a renowned pioneer in thermal process and temperature measurement solutions for electronics manufacturing, is thrilled to announce its participation in the upcoming SMTA Guadalajara Expo & Tech Forum.
09/21/2023 | Intraratio
Intraratio, a provider of enterprise software solutions, is pleased to announce its participation in the SMTA Guadalajara Expo and Tech Forum 2023.