Books

Featured Books

pcb007 Magazine

Latest Issues

Current Issue

The Registration Sweet Spot

Registration is underrated and underappreciated. The key is to ensure proper registration from layer to layer across the entire printed circuit board. It's a holistic process requiring anticipation, prediction, precise attention at each step, and detailed data tracking and monitoring.

High-reliability Fabrication

In this month's issue, our expert contributors discuss the latest in technologies, trends, complexities and resources regarding high-reliability fabrication.

Finding Ultra

New demands on PCB fabrication, namely advanced packaging, ultra high density interconnect (UHDI), and new specialty materials, are converging, changing the landscape of our business. Is it time to start paying close attention to this convergence?

Columns

Latest Columns

||| MENU
Estimated reading time: 8 minutes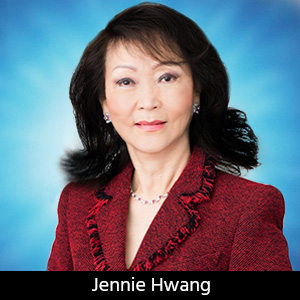 May 3, 2022
SMT Perspectives and Prospects: Critical Materials—A Compelling Case, Part 2
When I wrote Part 1 on this topic in January, the global geopolitical landscape could be characterized as "status quo"—testy, challenging, yet absent of "war" in any region of the world. Now with Russia's invasion of Ukraine, which elevates the peril and uncertainty of metals, minerals and materials into overdrive, the title of the article may warrant: "Critical Materials—A Precariously Escalated Compelling Case."
How uncertain? Take nickel (Ni) as an example. Its price soared on March 8, 2022, reaching the record $100,000 a metric ton on the London Metals Exchange (LME); however, it pulled back later. Its dramatic pricing volatility made the LME pause the trading on March 8 and trading resumed on March 16 (the episode is under review by regulators and LME). Nickel is not a "fancy" metal, but it is a key ingredient for stainless steel and lithium-ion batteries that power electric vehicles (EV), among others. Russia is a major supplier of nickel (China is another supplier), not to mention the oil, gas, and other minerals and materials.
Russia is also a major supplier of precious metals including palladium (Pd), which is an essential element being used in catalytic converters and semiconductor manufacturing. It is reported that about one-third of the world's palladium comes from Russia. Within the semiconductor industry, some sources of production of raw materials are concentrated in Russia and Ukraine. For instance, the two countries are major sources of neon gas, which is used for making circuitry on silicon. It is estimated about one-quarter to one-half of the world's neon supply comes from Russia and Ukraine. Although neon gas is a small fraction of semiconductor manufacturing in dollar value, a close-knit operation cannot tolerate any missing link in the chain. 
Other metals, such as titanium (Ti) that is crucial for manufacturing jet airplanes and military aircraft, has been heavily sourced from Russia. By its high strength, light weight and corrosion-resistance, titanium is a unique metal and cannot be readily substituted. Even though some materials may not risk the direct exposure, indirect impact is expected to trickle down throughout the global supply chain.
There is a slight bright side. Reportedly, semiconductor manufacturers may not experience the immediate threat resulting from the Russian invasion of Ukraine. The major manufacturers have been compelled to shore up inventory on key supplies by reassessing their supply chains and to improve the way to manage logistics during the coronavirus pandemic to minimize the uncertainties and shortage of supplies.
The escalated vulnerability and uncertainties of essential and critical metals, minerals, and materials may potentially exasperate the adverse impact on the assurance of the nation's economy and national security.
Accordingly, what are the specific metals, minerals, and materials that should be deemed critical to a robust economy and impeccable national security? What should constitute the key strategic tenets? What are effective, logical tactics and, more importantly, the decisive actions to be taken?
Critical Metals and Elements
Criticality of elements, materials, and minerals goes to those that the U.S. has little control of, such as those lacking or absent of domestic natural resources, and those import-centric. Additionally, criticality also goes to those required for mission-critical end-uses.
I have spared no effort to not put the Periodic Table here. Essentially, three of the top groups of elements on my list include:
Essential elements, such as, Ti, W, Mo, Co, Ni, Cu
Minor metals and precious metals, such as Ga, In, Te, Li, Pd
Rare earth elements (REE), particularly the light rare earth elements among the 17 REE
Taking the rare-earths group into examination, the 17-element group valued for their magnetic and conductive intrinsic properties, serves critical functions in a wide range of technologies and applications as the basic materials for making components in smartphones, electric cars, and missile defense systems. It is estimated that China mines a majority of the world's rare earths minerals, which ranges from 55–90%, varying with the source and methodology of estimates. The rare earths' refining process is also dominated by China. Recently, China further enhanced its position by merging rare-earths assets in the nation; this tactic further strengthens its pricing power and avoids infighting among domestic companies.1
Strategic Considerations
The essence of the U.S. strategy should focus on the end-game, i.e., how to become less vulnerable, more self-controlled, increasingly self-reliant, and to be positioned for ready access and competitive cost structure to ensure a robust economy and resilient national security.
Here is a strategy to be formulated from 16 vantage points:
From a supply-side consideration: Strategy to ensure a dependable, reliable supply of the critical materials where the U.S. does not have adequate or reliable sources, especially for those materials that are abundant in the countries that are or might be deemed existential or potential adversaries.
From a demand-side consideration: Strategy to identify the critical metals, minerals, and materials.
From a perspective of a new world: Strategy to secure strategic metals by revisiting the criteria in defining strategic metals in the new world in terms of geopolitics and a new landscape in the digital era.
From a perspective of import-intense metals: Strategy to "govern" the metals and minerals that essentially rely on imports, i.e., domestic production/mining/refining is scarce or nil; particularly how to ensure resiliently cost-effective sources. This will engage the U.S. Department of Commerce, the International Trade Commission, and other agencies. What are deemed to be productive and effective policies and/or incentives to give companies that are in the position to produce the critical metals/minerals/materials? A farsighted strategic calculus may need to be a variation from those in points 1, 2, and 3.
From an economic standpoint: The role and the positioning of technological overmatch for today and the future (e.g., five- or 20-year time horizons). Strategy to cultivate a sustainable ecosystem and infrastructure to transition critical materials to useful products, thus adding value to the national economic well-being.
From a national defense and national security standpoint: Strategy to transition the critical materials to the capabilities for national defense and national security including combat capabilities in the new multi-domain combat environment that the U.S. Army and the Department of Defense have recently been focusing on.
From a national investment and international trade standpoint: Under the intensifying clean-energy and environment-conscious climate, a strategy for national investment to reach a more self-reliant or less import-dependent conditions calls for an open debate with an open mind. This requires engagement from multiple federal agencies and subordinate agencies.
To anticipate potentially emerging conflict minerals (metals) that are naturally abundant in conflict-affected and high-risk areas (countries, regions), and the strategy to "manage" such.
From the technology standpoint, to incentivize developing gaming-changing technologies. One good example is the technology that enables the use of less pure-grade (lower cost) nickel for batteries.
From an alternative material/element standpoint: Strategy to invest and develop technologies alternative to currently-defined critical materials that can meet the designated criteria.
From a viewpoint of competitive race, the plan to leverage new and leading technologies (e.g., AI) to speed up the discovery of new mining deposits of essential metals and minerals (e.g., Co, Ni, Cu, Li).
From the "integrated bi-focus" of environment (climate-change) and economics standpoints with pragmatism: Strategy to revisit the priority of recycling and processing technologies to reduce import dependency and to mitigate foreign-dependent vulnerability.
Strategy to advance the recycling technology to build a true closed-loop system: To the environment-enthusiasts, for example, metals such as steel and aluminum are even important for renewable energy (perhaps counter-intuitively).
From free-markets point of view, a strategy to ensure that solutions are not worse than the problems—immensely paramount to tackling critical materials.
Again, nothing can beat the human ingenuity for breakthrough innovations to either advance the functions or reduce the cost or both. For example, explore the potential of nickel to serve as a catalyst in lieu of palladium to catalyze chemical reactions like cross-couplings. Its success will cut cost tremendously, not to mention the enhanced "security" of resources.
For protecting the "brain" that goes into all "modern" commercial and military products, watch diligently for, act prudently on the materials going into the chips (semiconductors) manufacturing. This is a sound strategy for what the role of the government should be and how the government can play effectively.
None of the above should be or can be viewed and attended monolithically. To accomplish (8), the strategy to "manage" the current and potentially future conflict minerals calls for embracing both environmental and geopolitical considerations.2
More to Do
Recently, President Biden's executive order identified risks in four key categories of critical materials: semiconductors, rare earth minerals, active pharmaceutical ingredients, and large capacity batteries. Nonetheless, the efficient and effective plan of action is yet to be carved out. Identification is a starting step, not an endgame; a key question goes to the remedies or solutions, both strategically and tactically, in covering near-term and long-term time horizons, to secure or to establish alternate sources of critical metals, minerals, and materials. This calls for a decisive push forward.
As any alternate source of metals, minerals, and materials must go through a rigorous validation and verification process, the question also goes to how long it takes to come up with the plan and action. Is it "fast" enough? Additionally, in the long run, what kind of incentives can justifiably come from the government, federally and locally?
Multiple initiatives to address the challenges of global supply chain are in the works; yet, the supply chain of knowledge should be fortified, in parallel.
In a nutshell, staying the same is not an option; the reality remains the same: to deliver a holistic, all-encompassing approach by "amalgamating" my 16 points and other envisaged areas to reach a set of executable actions, and to forthrightly act now.
The bottom-line is to not rely on unreliable sources; and the ultimate challenge is to not create solutions that are worse than the problems.
References
"China Set to Create New State-Owned Rare-Earths Giant," by Keith Zhai, Wall Street Journal, Dec. 3, 2021.
"Conflict Minerals: A Snapshot," by Jennie S. Hwang, SMT Magazine, March 2013.
Appearances
Dr. Jennie Hwang will deliver a professional development course on "An Overview of PoP and BTC Package and Assembly: Material, Process and Reliability–Part 1 and Part 2," 8 to 11 p.m. May 25 and 26, 20th Electronic Packaging Convention, Asia.
This column originally appeared in the May 2022 issue of SMT007 Magazine.