NASA to Keynote the Symposium on Counterfeit Parts & Materials
June 6, 2023 | SMTA
Estimated reading time: 1 minute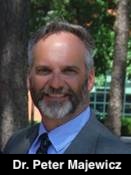 The SMTA has announced the technical program for the Counterfeit Parts & Materials Symposium. The symposium will be held June 27-29, 2023 in Hyattsville, Maryland at the College Park Marriott Conference Center.
The technical program consists of over 20 industry experts, who dive into the impact of counterfeit electronic parts on the supply chain. Increasing the scope of counterfeit material presentations, this symposium focuses on the solutions that are available and are in development by all sectors of the industry. Speakers will depict the current state of counterfeiting, effects on the supply chain, avoidance and best practices, important policies, detection methods, and more. 
Dr. Peter Majewicz, the Program Manager of the NASA Goddard Space Center NEPP Program, will keynote this symposium. On Wednesday, June 27, 2023, Majewicz will commence the technical program with his presentation titled, "Commercial Electronics in NASA Missions – Many Benefits, But What About the Risks?"
To conclude this symposium, there will be two professional development courses to choose from. On Thursday, June 29, the courses will be presented from 8:30 a.m. - 5:00 p.m. Diganta Das, Ph.D., CALCE, University of Maryland, will be teaching the course titled, "Use of Component Documentation and Supply Chain for Counterfeit Avoidance Michael Azarian, Ph.D., CALCE, University of Maryland, will instruct the course titled, "Counterfeit Parts Detection using SAE AS6171." 
Registration for this event is now open. Access to the two-day symposium and professional development courses is included in the Full Access Conference Package, but there are other registration packages available on the registration page.
---
Suggested Items
11/24/2023 | iNEMI
iNEMI Tech Topic Series: Counterfeit Components, Emerging Trends in Counterfeit Detection and Mitigation, will be held Thursday, December 7, 2023 / 11:00 a.m.—12:30 p.m. EST (US).
06/09/2023 | Andy Shaughnessy
It's summertime, but the industry is staying pretty busy. This week, we have news about our industry putting pressure on our elected officials to provide funding for U.S. companies under the CHIPS Act, and a counterfeit parts symposium presented by SMTA in Maryland next month. We also bring you articles about ultra HDI design and material selection, and our most recent On the Line with… podcast with Zac Elliott of Siemens.
11/30/2022 | SMTA
The Anti-Counterfeiting Forum, CALCE and SMTA are very pleased to announce that they will be jointly hosting the Counterfeit Electronics and Materials Symposium at the Manufacturing Technology Centre in Coventry, UK, on 14-15 March 2023.
10/06/2022 | Cybord
Written by industry journalist Philip Stoten, Cybord's latest white paper draws on interviews with EMS and OEM companies to explore the potential for traceability to provide the additional benefit of real productivity improvements.
05/18/2022 | SMTA
The SMTA and the Center for Advanced Life Cycle Engineering (CALCE) have announced the 2022 technical program is finalized for the annual Symposium on Counterfeit Parts and Materials.