TAGARNO Introduces Glare Removal Feature for Enhanced Microscopy Imaging
June 27, 2023 | Tagarno
Estimated reading time: 1 minute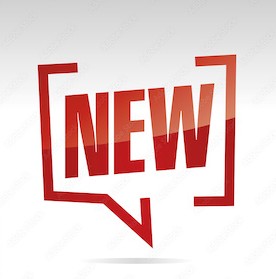 TAGARNO, a leading provider of digital microscopes, announced the launch of its new Glare Removal feature, a groundbreaking advancement that empowers microscope operators to capture glare-free images of magnified samples effortlessly.
Glare is a common challenge in microscopy that significantly impacts image quality. It arises from reflections and light scattering within the microscope system, resulting in reduced contrast, loss of detail and distortion. While anti-reflective coatings, polarizers and aperture control have been employed as conventional measures to minimize reflections and mitigate glare, TAGARNO takes the solution to the next level with its innovative Glare Removal feature. 

Left to right: before and after using TAGARNO's Glare Removal feature
The Glare Removal feature leverages intelligent control of the ring light through cutting-edge software functionality, effectively eliminating unwanted reflections and delivering crystal-clear, glare-free visuals automatically. With just the press of a button, microscope operators can capture glare-free images with remarkable ease and convenience. Simply press the snapshot key on the control box and the microscope will intelligently capture and merge a series of individually lit images, resulting in a single, high-quality glare-free image.
"We are excited to introduce the Glare Removal feature to our customers," said Anders Ravnskjær Pedersen, Head of R&D, at TAGARNO. "This innovative functionality represents a significant leap forward in microscopy imaging, allowing users to effortlessly obtain glare-free images with superior clarity and accuracy. By automating the process of capturing and combining images, the Glare Removal feature eliminates the complexities associated with glare, enabling users to focus on their analysis and research." 
By providing an efficient and user-friendly solution to tackle glare, TAGARNO empowers researchers, scientists and professionals in various fields to achieve precise and reliable microscopic imaging.
Customers currently operating a firmware compatible microscope from TAGARNO can simply update the microscope to the latest firmware version for free on the TAGARNO website. The feature will come standard on any new firmware compatible TAGARNO microscope purchases.
---
Suggested Items
11/30/2023 | Keysight Technologies, Inc.
Keysight Technologies, Inc. announces that Arbe has selected the E8719A Radar Target Solution (RTS) to test the Arbe 4D imaging radar chipset for automotive applications.
11/14/2023 | Ucamco
Ucamco is proud to introduce LeVina to the European market. LeVina is the perfect Direct Imaging solution for next-gen packaging substrates. 
10/03/2023 | Nolan Johnson, PCB007 Magazine
Automation is everywhere, and nowhere is that more evident than the machines from Schmoll used in the new captive facility for Schweitzer Engineering Laboratories. Schmoll Maschinen GmbH Executive Director Stephan Kunz, and Evan Howard, service manager for Schmoll products, Burkle North America, discuss how their machines are perfectly suited for SEL's production lines.
09/15/2023 | STARTEAM GLOBAL
STARTEAM GLOBAL, a leading manufacturer of Printed Circuit Boards (PCB), technology and service solutions, is pleased to announce the opening of our new PCB manufacturing factory in Prachinburi, Thailand, on Wednesday 27 September 2023.
09/14/2023 | Vern Solberg -- Column: Designer's Notebook
Flexible circuit applications can be as basic as furnishing electrical interconnect between two conventional circuit board assemblies, or to prove a platform for placing and interconnecting electronic components. During the planning and pre-design phase of the flexible circuit, there will be several material and process related questions that need to be addressed. Most flexible circuit fabricators welcome the opportunity to discuss their customers' flexible circuit objectives prior to beginning the actual design process.