Keysight Radio Frequency Device Model Generator Adopted by Samsung Foundry
June 27, 2023 | Business Wire
Estimated reading time: 2 minutes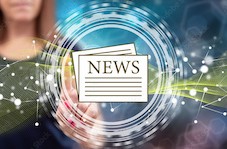 Keysight Technologies, Inc. announces that Samsung Foundry has adopted the new Keysight IC-CAP Model Generator (MG) to accelerate the creation of circuit libraries, a key component of process design kits (PDKs) for Samsung's advanced radio frequency (RF) semiconductor process technologies.
Modeling today's industry-standard RF fin field-effect transistors (FinFET) is a complex and time-consuming process involving massive amounts of data. With the IC-CAP MG software framework, Samsung's RF modeling engineers can efficiently organize large volumes of data to save time extracting transistor models. The MG handles data management and all the details of simulating and displaying multi-device simulations, leaving engineers free to focus on creating and automating custom flows.
Built on Python 3, the MG software is part of Keysight's flagship modeling platform, PathWave Device Modeling (IC-CAP). The software imports and organizes measured data and circuit netlists for various geometries and temperatures. In addition, the software automatically creates and efficiently simulates RF trend plots of key figures of merit based on user input.
All data, including trend plots, is available to build custom extraction flows through an intuitive and easy-to-use interface. The product enables efficient simulation and real-time tuning of multi-devices with complex RF sub-circuits, including netlists using layout parasitic extraction files. The MG software framework includes model verification and report generation.
Jongwook Kye, Executive Vice President and Head of Foundry Design Platform Development at Samsung Electronics, said: "Over the past few years, we have been collaborating closely with Keysight EDA to improve the efficiency and accuracy of our RF modeling flow. By adopting the Model Generator in our workflow, our efficiency has improved by at least 30 percent. The Model Generator's ability to handle complex netlists and the variety of measured data, including S-parameters and low and high-frequency noise, is critical to us. The flexibility and powerful performance of this tool helps improve the accuracy of models. We can customize the parameters thanks to Python and adapt the Model Generator to our needs." 
Niels Faché, Vice President and General Manager, Keysight EDA, said: "The modeling of today's RF FinFET and tomorrow's innovative devices is hugely complex and time-consuming. Engineers must extract hundreds of parameters to accurately model the RF behavior of devices for different sizes and temperatures. The Model Generator removes critical barriers in the workflow and allows Samsung engineers to focus more on the modeling and less on the programming. We are pleased that this new solution helps Samsung better manage their modeling workflow, shorten process design kits development cycle, and accelerate product time to market."
---
Suggested Items
11/27/2023 | Andrew Kelley, XACTPCB LTD
While previous industrial revolutions have introduced factories, mass production, and computer-controlled systems, the advent of Industry 4.0 and the concept of the Smart factory have ushered in a new era in PCB manufacturing. For the PCB industry it is a very ambitious and aspirational objective to evolve from disconnected processes to an integrated system with automated data capture, real-time data analysis, process visualization, autonomous control, and self-correcting processes. 
11/22/2023 | PRNewswire
Slenergy, a leading innovator in the renewable energy industry, celebrates significant success in Europe with its ground-breaking iShare-Home one-stop residential energy solution.
11/27/2023 | Hannah Nelson & Paige Fiet -- Column: The New Chapter
Imagine you've just graduated college and are off to start a career at an electronics manufacturer. Week one is filled with meeting the team, orienting your way around the floor, and learning the general flow of PCB manufacturing. Wow, there are so many steps! The next week is off to a similar start but with a team meeting to review a new part. Suddenly, the friendly team you met is speaking what sounds like a foreign language. Words are thrown around, such as buried vias, 370HR, back drill, and routed plated edges. None of these terms were taught during the college education you've just completed. Then, an overwhelming feeling kicks in, and you wonder if you will ever learn to speak this new language as fluently as your team.
11/21/2023 | Steve Williams, The Right Approach Consulting LLC
American Standard Circuits is an early adopter of Averatek's A-SAP process for its ultra-high definition interconnect (UHDI) products. I sat down with industry veteran John Johnson to discuss this. John, vice president of business development, oversees quality at American Standard Circuits, and previously worked at Averatek. In the spirit of full disclosure, we will be discussing and sharing photos, slides, and materials with permission from both ASC and Averatek. This is the first of a three-part interview. 
11/21/2023 | SCHMID Group
The SCHMID Group, a global solution provider for the high-tech electronics, photovoltaics, glass and energy systems industries, is very pleased with the course of productronica in Munich.