Hesai Secures ADAS Lidar Design Win for Multiple New Vehicles with SAIC Motor
July 7, 2023 | PRNewswire
Estimated reading time: 2 minutes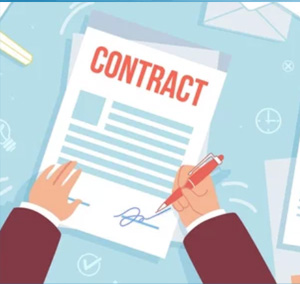 Hesai Technology has just announced that it has been selected to provide lidar units for several models of the SAIC Motor Commercial Vehicle Division's OEM-installed project. The new models will be equipped with Hesai's automotive-grade, ultra-high resolution long-range lidar AT128. 
These design wins are a part of the strategic cooperation between Hesai, SAIC Commercial Vehicle Division, and UTOPILOT to develop new intelligent driving technologies for consumer-facing product implementations.
UTOPILOT is a tech company under the SAIC Group that focuses on providing intelligent driving solutions for commercial vehicles. It inherits over ten years of SAIC's accumulated intelligent driving technology, supply chain advantages, and more than three years of commercial operation expertise. Back in 2021, Hesai collaborated with UTOPILOT to bring its high-performance lidar Pandar series to the L4 intelligent heavy-duty truck, which has already achieved semi-commercial operation at Shanghai Yangshan Port and successfully transported over 100,000 standard containers in 2022.
For this SAIC cooperation, UTOPILOT has fully utilized its advantages in full-stack, self-developed intelligent driving technology and industry supply chain. The self-developed "Honghu" intelligent driving platform is equipped with multiple sensors that provide perception safety redundancy and complete decision-making library for diverse scenarios. In addition, the "Honghu" platform has already been installed in SAIC commercial vehicles. Hesai's design win will be the first application of its AT128 lidar in SAIC's commercial vehicle models, providing key perception data for these intelligent driving systems.
Hesai's AT128 is an automotive-grade, ultra-high resolution long-range lidar. With 128 independent VCSEL laser transmitters, AT128 is able to achieve 1.53 million data points per second and a detection range of 200 meters. Its ultra-high resolution point cloud is at the forefront of the industry. AT128 has entered mass production and delivery since 2022, and has already empowered intelligent driving functionalities for multiple ADAS series production vehicles on the market.
Rui Wang, CEO of UTOPILOT, stated: "Hesai Technology is a leading automotive lidar manufacturer and an important strategic partner of UTOPILOT. For this project, Hesai's AT128 will be the primary sensor in the 'Honghu' intelligent driving platform. In the future, the two companies hope to see further integration of their software and hardware technologies to create new autonomous driving solutions for a wider range of applications, meeting the diverse demands of customers."
Yifan "David" Li, the CEO and Co-Founder of Hesai Technology, stated: "SAIC Group is a leader in the automotive industry and an early explorer of intelligent driving technology in China with deep expertise in research and development. In the past two years, Hesai and UTOPILOT have achieved outstanding results in the commercial operation of intelligent heavy-duty trucks, and we are honored to further our cooperation in the implementation of multiple intelligent driving models in the SAIC Commercial Vehicle Division to bring consumers a safer, smarter, and more diverse travel experience."
As a global leader in lidar solutions, Hesai has long been providing safe and reliable lidar products. It holds hundreds of patents worldwide and has broken industry records in lidar integration, functional safety, and anti-interference technology. With its innovative technology and industry-leading products, Hesai has earned the trust of numerous OEMs and autonomous driving companies worldwide, winning contracts with millions of lidar units.
This collaboration demonstrates the acceleration of the development of autonomous driving technology and the implementation of multi-scene applications. In the future, both parties will continue to deepen their expertise in their respective fields and promote the automotive industry together towards a future of intelligence and automation.
---
Suggested Items
09/28/2023 | KYZEN'
KYZEN, the global leader in innovative environmentally friendly cleaning chemistries, is proud to announce that it is sponsoring the Women's Leadership Program Connection Reception to be held at SMTA International.
09/28/2023 | TSMC
TSMC announced the new 3Dblox 2.0 open standard and major achievements of its Open Innovation Platform (OIP) 3DFabric Alliance at the TSMC 2023 OIP Ecosystem Forum.
09/28/2023 | SIA
The Semiconductor Industry Association (SIA) announced Geoff Martha, chairman and CEO of healthcare technology leader Medtronic, will be the keynote presenter at the 2023 SIA Awards Dinner on Thursday, Nov. 16 in San Jose, Calif.
09/28/2023 | GlobalFoundries
GlobalFoundries (GF) announced the official opening of a new hub facility in Penang, Malaysia.
09/27/2023 | HyRel
HyRel Technologies, a global provider of quick turn semiconductor modification solutions, is proud to announce that Brian Watson, the company's Founder and President, will be a featured presenter at SMTA International. The event is scheduled to take place on Tuesday, October 10.