Books

Featured Books

smt007 Magazine

Latest Issues

Current Issue

Economic Headwinds

This issue takes stock of the current economic outlook and how companies are using current conditions to move themselves through technological evolutions, workforce shifts, and financial changes. Even with these headwinds, there's forward progress to be made.

Attracting New Talent

To get different results in staffing, you must change how you define, promote and recruit your job opportunities. How do you become magnetic to high-quality early-career candidates?

Test and Inspection

Test and inspection methods are undergoing rapid change. In this issue, we consider the influence of AOI, AI, and human eyes. How exactly are these pieces of the puzzle changing the role of test and inspection?

Columns

Latest Columns

||| MENU
Drilling Down on Digital Twin
August 16, 2023 | I-Connect007 Editorial Team
Estimated reading time: 4 minutes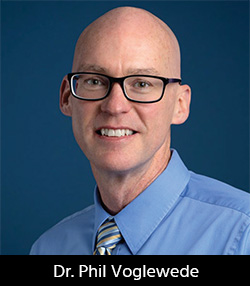 Phil Voglewede is a professor and the associate chair of mechanical engineering at Marquette University and was recently named the director of the Omron Advanced Automation Lab at Marquette. Digital twin, he says, isn't just mimicking what humans do; it's not inventing flight by flapping our arms. Rather, it's looking at automation in ways you hadn't looked at it before. It's trying something new and different, but ultimately effective.
Barry Matties: Phil, how do you think about digital twin?
Phil Voglewede: Digital twin is not just having a simulation of what you're seeing, but bringing in all the other information that you get along the way, which makes the design, manufacturing, delivery, and performance in the field even more robust and higher performing with that information. Digital twin is so much bigger than just, "Hey, I have a CAD drawing or a simulation." Now I can get a higher fidelity model because I know everything along the way: how it was manufactured, what were the torques on the belts, the order of the screws being put in, what truck it was on, the power it is consuming in the field, etc., and how that affects the overall performance.
If we can understand how each subassembly and assembly and delivery all come together, we can totally rethink the approach to how these things work together. Why, for example, does it need six bolts? Why not three snaps and a clasp, especially when we can make it easier, like with a push fit, or something else? We can understand the big picture, the goal, and your constraints. This is similar to Industry 3.0, when we start talking about Six Sigma and Taguchi, and pushing that information back into the design. Ultimately, you're looking at a system. If you're simply automating what the engineer or operator does, you won't be successful with the digital twin. You need to be pushing what more information can be garnered from AI. However, for all the promises of AI and such, we're not there yet. We have to manually look at this process differently, and what makes sense for the machine.
You know, when people first tried flight, they were mimicking the birds' mechanics, flapping their arms like birds. It took the Wright brothers to stop and ask, "What are we really trying to do? We're trying to fly. So, let's rewrite the laws of fluid mechanics and start to look at that better." That led to the thinking that, if we want to fly, maybe we shouldn't fly the same way as the birds. Perhaps we should use what we learned from the birds but fly differently.
It's the same thing with automation and AI. We'll do the same thing. We can't just mimic the human by making a humanoid or an artificial neural network when what we really want is to improve the entire process, including the design, automation, and delivery through the supply chain. In my mind, that's the vision of the digital twin.
Matties: We're already doing a version of digital twin in design. With the digital twin of the manufacturing process, first you need to benchmark the processes, collect the (digital) data, and do it in real time so the digital twin is current and active. That seems to be the greatest challenge. Maybe they don't see the ROI in doing it.
Voglewede: It's both. It's hard to justify the ROI. I'm working with some companies right now, where they struggle with the question, "What's the payback?" My advice is that there won't be much immediate payback. If I put sensors in a furnace, for example, to better understand what's happening inside with temperature, and one sensor shows the temperature is off the set point, then you know that one part of the product will get a much different temperature profile than the other. That might explain why you're getting a certain output that you didn't think you would get. It may help you understand the process but may not immediately yield better ROI. It's hard to put an ROI on that.
Now we have AI and machine learning which we can use to see trends that we weren't able to see before. I've struggled to model the processes that I've worked with, just trying to correlate into curve fits. I do all this stuff, and it's beyond me. But an AI will start to see patterns—when this, this, and this happens, then that tends to happen over there. You might think you can get some ROI on that information, but you can't justify the costs to sensorsize the system upfront. I don't know what those things are until I find them; I can't justify what I can't predict. It's hard to do that, but that's what Industry 4.0 and the digital twin can help with.
Matties: Phil, thank you for sharing your insight.
Voglewede: My pleasure.
This article originally appears in the August 2023 issue of SMT007 Magazine.
---
Suggested Items
12/08/2023 | Altair
Altair, a global leader in computational science and artificial intelligence (AI), announced together with JLR and battery manufacturer Danecca, the company has been awarded funding from the U.K. government through the Faraday Battery Challenge.
12/07/2023 | Matt Stevenson -- Column: Connect the Dots
It makes sense to optimize your board using design for manufacturability (DFM) techniques. But applying DFM best practices can be confusing without formal training. The results are designs that are often incomplete, poorly designed, or too complex. When these issues arise, your PCB manufacturing partner rejecting the design can be considered a best-case scenario because it means they have your back. If your design is simply dropped into an automated queue without concern for manufacturability, the output can be a batch of unusable boards.
12/07/2023 | Creation Technologies
As an established contract design and manufacturing partner for leading medical & life science, tech industrial, and aerospace & defense OEMs, Creation has developed the LEAP program to enhance New Product Realization.
12/06/2023 | Peters
As part of the Peters Coating Innovation Forum (PCIF), Peters presented the new MYC50 coating machine in the showroom.
12/05/2023 | PRNewswire
Samsung Foundry certified Ansys' RaptorX on-chip electromagnetic (EM) solution for analyzing high-speed products manufactured with Samsung's 8nm (nanometer) LN08LPP Low Power Plus silicon process.