Books

Featured Books

pcb007 Magazine

Latest Issues

Current Issue

The Registration Sweet Spot

Registration is underrated and underappreciated. The key is to ensure proper registration from layer to layer across the entire printed circuit board. It's a holistic process requiring anticipation, prediction, precise attention at each step, and detailed data tracking and monitoring.

High-reliability Fabrication

In this month's issue, our expert contributors discuss the latest in technologies, trends, complexities and resources regarding high-reliability fabrication.

Finding Ultra

New demands on PCB fabrication, namely advanced packaging, ultra high density interconnect (UHDI), and new specialty materials, are converging, changing the landscape of our business. Is it time to start paying close attention to this convergence?

Columns

Latest Columns

||| MENU
I-Connect007 Editor's Choice: Five Must-Reads for the Week
August 25, 2023 | Nolan Johnson, I-Connect007
Estimated reading time: 3 minutes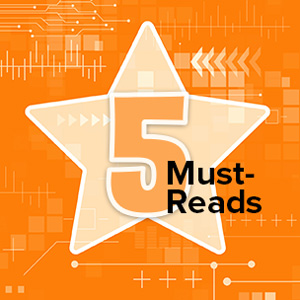 Here in the Pacific Northwest, we joke that there are only two seasons: "Winter" and "Road Construction." Right now, we're in the middle of Road Construction season. Seemingly every major highway, thoroughfare, and downtown core has big projects underway, racing to finish before the winter rains set in. Inconvenient and congested in the short term, things flow more smoothly once the buildout is completed, so there's that. But that's not the only place where I sense this trend. 
Is it just me, or does it seem that we're actively building out supply chain in North America? It's always easiest to see what's happening in your own neighborhood, and I happen to live in the United States, so while my perspective might be a bit skewed, I get the sense that Europe is having the same experience. 
This week's editor's picks come from the top end of reader interest, so I don't think it's just me who's sensing this kind of momentum.  For example, we bring you a site visit to one of the newest PCB fabs in North America, and a captive facility at that. Nokia is now manufacturing sophisticated telecom optical components in the United States, and iNEMI publishes a roadmap assisting in specifying the right low-loss material for your particular application, among other topics. To wrap it up, we get NASA news that reminds us that we need not be a big corporation to participate in space programs. 
Wearable Technology Market Size to Grow by $52.4 Billion from 2021 to 2026 
Published August 21
No, apparently that's not a typo in the headline for this article. Wearables are not projected to grow to $52.4 billon in the next three years, wearables are projected to grow by $52.5 billion. Exactly how is that expected to happen? Read it here.
A Look Inside SEL's New PCB Factory 
Published August 22 
After years of planning, Schweitzer Engineering Laboratories is now manufacturing printed circuit boards in its new $100 million captive facility in Moscow, Idaho. I-Connect007's Barry Matties recently toured the facility and posts this report on Schweitzer's approach to building out a state-of-the-art greenfield facility in North America. 
Nokia Expands Manufacturing in U.S. 
Published August 21 
Broadband fiber optical modules seem to be bringing Nokia back to the United States for manufacturing, defying the common belief that manufacturing optical modules is not possible in the U.S. This news item shares details on the "Who, What, Where, When, and Why" factoring into Nokia's decision. 
5G/6G MAESTRO Roadmap on Low Loss Dielectric Materials Characterization Available Online 
Published August 18 
From the article, "The International Electronics Manufacturing Initiative (iNEMI) announces the availability of the Low Loss Dielectric Materials Characterization Roadmap, which is part of the 5G/6G mmWave Materials and Electrical Test Technology Roadmap (5G/6G MAESTRO)." This resource matters because "advanced low loss materials often come with significant cost adders," says Intel principal engineer, Michael Hill. Understanding when a design team is either under- or over-specifying material, can be critical in balancing BOM costs and performance. 
NASA Selects Small Businesses for Orbital Debris, Surface Dust Tech 
Published August 24
From the article, "NASA has selected six U.S. small businesses to receive nearly $20 million in total to advance technologies to address two challenges in space exploration: orbital debris and surface dust. During their contracts, the companies will produce prototypes to be demonstrated or used in spaceflight.
"Our missions require innovative solutions to overcome the complex challenges of spaceflight," said Jenn Gustetic, director of early-stage innovation and partnerships for NASA's Space Technology Mission Directorate (STMD) in Washington. "These small business projects could make big impacts toward solving some of the space industry's longstanding obstacles."
There is much more to this story.
---
Suggested Items
11/29/2023 | TT Electronics
TT Electronics, a global provider of custom power solutions and engineered technologies, has announced that its Power and Control business has officially opened its new state-of-the-art research, development and manufacturing facility.
11/29/2023 | Dana Korf -- Column: Dana on Data
November's issue of Design007 Magazine had an excellent theme that evolved around design simplification. There were exceptionally good articles about how to reduce over-constrained or needlessly complex designs. One significant time-consuming category is the creation of many design files and drawings which lead to lengthy creation and interpretation time along with the considerable time to resolve conflicting or erroneous information.
11/29/2023 | Anaya Vardya -- Column: Standard of Excellence
To sustain a standard of excellence, it's equally important to look at both what we're doing today as well as what we'll do in the future. In other words, plan ahead. In that spirit, I thought it would be prudent to peek into the future and talk about what a printed circuit board fabrication facility with a "standard of excellence" will look like five years from now.
11/27/2023 | IPC
IPC welcomes the actions outlined today by the U.S. Government "to strengthen supply chains critical to America's economic and national security."
11/28/2023 | Preeya Kuray -- Column: Material Insight
On May 11, 2023, Reps. Blake Moore (R-UT) and Anna Eshoo (D-CA) introduced the Protecting Circuit Boards and Substrates (PCB) Act to Congress. In October, I had the great pleasure of discussing the bipartisan Protecting Circuit Boards and Substrates Act with Congressman Moore, who represents Utah's First Congressional District. He shared his thoughts on how supporting and investing in the domestic PCB industry can help bolster American security.