Books

Featured Books

smt007 Magazine

Latest Issues

Current Issue

Economic Headwinds

This issue takes stock of the current economic outlook and how companies are using current conditions to move themselves through technological evolutions, workforce shifts, and financial changes. Even with these headwinds, there's forward progress to be made.

Attracting New Talent

To get different results in staffing, you must change how you define, promote and recruit your job opportunities. How do you become magnetic to high-quality early-career candidates?

Test and Inspection

Test and inspection methods are undergoing rapid change. In this issue, we consider the influence of AOI, AI, and human eyes. How exactly are these pieces of the puzzle changing the role of test and inspection?

Columns

Latest Columns

||| MENU
Gen3 to Exhibit at the 24th European Microelectronics & Packaging Conference
August 29, 2023 | Gen3
Estimated reading time: 1 minute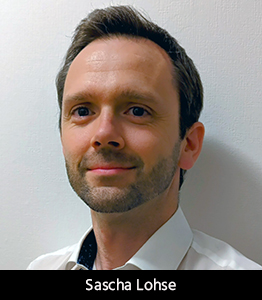 Gen3, Global leader in SIR, CAF, Solderability, Ionic Contamination & process optimization equipment, is excited to announce its participation at the 24th European Microelectronics & Packaging Conference (EMPC) taking place Sept. 11-14, 2023 at the Wellcome Genome Campus, Hinxton, near Cambridge, UK.
At the conference, Sascha Lohse, from Finetech, Gen3's principal will be presenting a paper titled 'Fine Pitch Micro Indium Bump Interconnect Flip Chip Bonding.' The presentation will delve into the challenges faced in producing large format, high-density IR thermal imaging FPA devices, Quantum processors, and micro LED displays using fine pitch micro Indium bump array interconnections that meet the rigorous industry requirements of today. 
Lohse is an esteemed expert in microsystems technology, having graduated in the field in 2006 from the University of Applied Science in Berlin. He has acquired extensive experience in both frontend and backend processes while working at the Hahn Schickard Gesellschaft and the Fraunhofer IZM. Presently, Sascha leads the product management, application, and technical documentation teams, and he serves on Finetech's executive board. His profound knowledge of multiple bonding technologies has allowed him to tackle various packaging challenges throughout his career.
The EMPC conference provides an ideal platform for Gen3 to showcase its advanced microelectronics solutions to a diverse audience of industry professionals, researchers, and decision-makers. Gen3's cutting-edge technology addresses the industry's evolving needs, enabling customers to achieve exceptional results in their microelectronics projects.
Gen3 looks forward to engaging with conference attendees, networking with industry peers, and demonstrating its commitment to advancing microelectronics technologies.
For further information about Gen3 and their range of reliable test and measurement equipment, please visit www.gen3systems.com.
Additional content from Gen3: 
You can view other titles in the I-007eBooks library here. 
---
Suggested Items
12/05/2023 | American Standard Circuits
West Chicago, Illinois-based PCB fabricator American Standard Circuits will be exhibiting at this year's Annual Association of Old Crows International Symposium to be held from December 11 through the 13th in National Harbor, Maryland.
12/05/2023 | Mycronic
Mycronic AB has received an order for an SLX mask writer from a new customer in Asia. The order value is in the range of USD 5-7 million. Delivery of the system is planned for the first quarter of 2025.
12/05/2023 | Robert Erickson and Lorena Villanueva, IPC
About 200 kilometers (125 miles) north of Mexico City lies Queretaro, an area rich in history, with stone streets and public squares, and which twice has been the country's capital. But it's also quickly becoming a global capital of electronics manufacturing, especially aeronautics, and was the location for the first IPC Day Mexico this past June.
12/04/2023 | iNEMI
The third session in iNEMI's Counterfeit Components series which will be hold Thursday, December 7, 2023 / 11:00 a.m.—12:30 p.m. EST (US), will look at emerging technologies for detection and mitigation. We will also look at what is ahead for hardware security and review results of an industry survey regarding experiences with counterfeit components and strategies used to mitigate risk.
12/04/2023 | Siemens
Siemens AG, a leading technology company, and Intel Corporation, one of the world's largest semiconductor companies, have signed a memorandum of understanding (MoU) to collaborate on driving digitalization and sustainability of microelectronics manufacturing.