MacDermid Alpha's Sintering Technologies Take Center Stage at PCIM Asia
August 29, 2023 | MacDermid Alpha
Estimated reading time: 2 minutes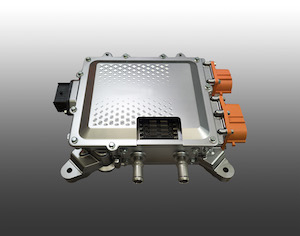 MacDermid Alpha Electronic Solutions, a leader in integrated technologies and materials for the electronics industry, will present and showcase their advanced solutions for die, package, and die top-side attach at PCIM Asia, held at Shanghai New International Expo Center - SNIEC, 29 - 31 August 2023. MacDermid Alpha's experts and product portfolio will be on display in hall W2, booth 2F08. Our team of experts look forward to welcoming visitors and sharing innovative solutions for increased power, range, and reliability in EVs (Electric Vehicles).   
Save the date –August 29, 2023, The Power Electronics - Product Overview, Processes, and Technical Roadmap
Zhao Yu, Business Development Manager at MacDermid Alpha will introduce our latest products and process technologies for power electronics. These include both sintering and soldering materials, the application of those processes, and our new product development direction to meet the evolving power electronics technology trends.
Zhao Yu has over 13 years of experience in semiconductor packaging and electronic assembly fields, specializing in silver bonding and soldering technologies. His team assists customers in the successful implementation of these sintering and soldering technologies in large-scale production. 
Innovative technology to aid new-generation inverter design
MacDermid Alpha is powering the path to enhanced reliability of power inverters. This is achieved by improving the consistency of sintered joints and enabling higher operating temperatures. Highlighted at the show will be: 
Argomax® 2141, a recent addition to the portfolio, is ideal for sintering large packages or components on gold or silver substrates. A key advantage is its firm attachment to the inverter, and ability to cope with marginal component surfaces. Utilizing a pure silver bond line, the dispensable silver sintering paste exhibits excellent bond line thickness and adhesion. Argomax 2141, delivers excellent performance and reliability for inverters in extreme temperature swings.
The ATROX® range offers superior reliability and performance with rapid heat dissipation for higher efficiencies and operating temperatures. The ATROX 800HT series, are thermosetting conductive die attach adhesives with high thermal conductivity (>70 W/m-K) are designed for the no-pressure assembly of high-power exposed pad semiconductor packages. The ATROX die attach and clip attach process provides low modulus materials for large die sizes as well as superior adhesion to copper clip surfaces. A leading high thermal film with excellent bond line control, ATROX CF200-1D, is an electrically conductive die attach film with thermal conductivity of >20 W/m-K with no die tilting resulting in a high-yield assembly process.  
Today, China's new energy vehicle market accounts for almost 25% of all automotive sales. This will continue to increase. MacDermid Alpha is in a unique position, being the only material supplier for all electronics manufacturing, to support this trend. Speaking recently at the opening of the MacDermid Alpha China Electronics Center (CEAC) in Pudong New Area, Shanghai, Tom Hunsinger (Vice President of Semiconductor Assembly) commented, "At the heart of an electric vehicle is the power inverter. Our materials, and our presence in China, help OEMs and Tier 1s develop the next-generation designs."
Established global product brands in the electronic industry are part of MacDermid Alpha Electronic Solutions. These include Alpha®, Compugraphics™, Electrolube®, Kester®, and MacDermid Enthone®, bringing manufacturers a fully integrated 'start to finish' electronics roadmap.
---
Suggested Items
11/30/2023 | BUSINESS WIRE
Nordson Electronics Solutions, a global leader in electronics manufacturing technologies, is pleased to announce the release of the new ASYMTEK Select Coat® SL-1040 conformal coating system.
11/29/2023 | TT Electronics
TT Electronics, a global provider of custom power solutions and engineered technologies, has announced that its Power and Control business has officially opened its new state-of-the-art research, development and manufacturing facility.
11/27/2023 | IPC
IPC welcomes the actions outlined today by the U.S. Government "to strengthen supply chains critical to America's economic and national security."
11/27/2023 | GOEPEL Electronics
The US branch of GÖPEL electronic is proud to announce the addition of David Kalaidjian as the new National Sales Development Manager.
11/27/2023 | Wurth Elektronik
HyPerStripes project partners will create a technology platform including manufacturing techniques for roll-to-roll (R2R) processing as well as the integration of electronic components onto very long ("endless"), flexible and stretchable printed circuit boards.