Books

Featured Books

smt007 Magazine

Latest Issues

Current Issue

Chips Don't Float

In Europe and the U.S., legislation is under way to revitalize PCB fabrication and packaging. What is the status of this work, and how specifically does this change the industry landscape for EMS companies? What will help keep us afloat?

Flying High With Digital Twin

The opportunity to use manufacturing simulation as a test bed for job planning and process optimization brings continuous improvement into the modern age. This may be an all-or-nothing type of project, but it's worth the investment.

Artificial Intelligence

In this issue, we (and AI) explored how and when artificial intelligence plays a role in manufacturing today. Whether on the factory floor, or in the front office, AI applications are emerging and changing how we approach planning, processes and problem solving.

Columns

Latest Columns

||| MENU
Estimated reading time: 4 minutes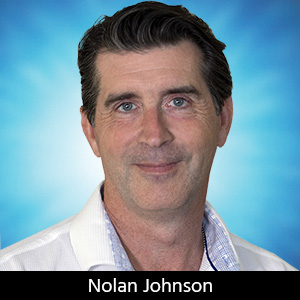 September 5, 2023
Nolan's Notes: Chips Don't Float
Ronnie Chatterji is returning to academia. This is big news because Chatterji is the technology advisor to the Biden administration, and a central figure in shepherding the CHIPS and Science Act of 2022.
Steven Overly, writing in Politico on Aug. 2, 2023, says that Chatterji's return to Duke University "comes as the Biden administration's semiconductor strategy has evolved from a frenzied search for a short-term fix to the global chips shortage to placing long-term bets on the U.S.-based manufacturing facilities in an effort to depend less on suppliers in Taiwan."1 I recommend reading Overly's article in its entirety; it's a good overview.
In fact, I had to smile a bit as I read the Politico piece. Our roadmap for this issue of SMT007 Magazine includes many of the same topics that Overly summarizes. Except, of course, we concentrate on the printed circuit and electronics manufacturing industries. Truth is, no matter the industry sector, many of the themes are the same.
Case in point: In this issue, we look at industry support legislation in both the U.S. and Europe. We start with an interview with Travis Kelly, Isola CEO and PCBAA president. From IPC, we have a report issued by Alison James of the IPC Europe office, and an update from Matt Kelly on setting objectives within the CHIPS Act. We're proud to bring you some high-caliber strategic thinking on the impact of how the investment should be distributed, among other topics.
One thing is emerging, though, and it's that the coordinated advocacy work in Washington, D.C., is making a difference. Legislators and their staff are increasingly savvy to the electronics supply chain. This month's issue is a slice of what our advocates have been communicating on our behalf.
Now, what does all this have to do with Chatterji? In fact, most everything. Before his departure, Chatterji helped the administrators at the Department of Commerce determine the strategic priorities for the CHIPS Act—namely, that a successful semiconductor supply chain requires more than just chip manufacturing. It requires a complete, self-sustaining ecosystem. Our advocacy groups have been doing the same, as evidenced in the separate interviews with Travis Kelly and Matt Kelly.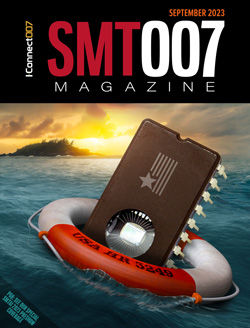 As you read through the conversations and articles in this issue, I'm sure you'll notice how often advanced packaging and substrates comes up in conversation. When it comes to the electronics ecosystem, packages and substrates are the weakest link—not just in the U.S., but in Europe as well. In October 2022, for example, IPC hosted a two-day symposium on advanced packaging in D.C., helping to set the stage for educating government officials on the complexities of the electronics manufacturing ecosystem. This past April, IPC Europe hosted a silicon-to-systems meeting in Brussels, and plans a second symposium early next year on advanced packaging, also in Europe.
In addition, there are updates from U.S. Reps. Blake Moore and Anna Eshoo, the two originating sponsors for HR 3249, also known as the?Protecting Circuit Boards and Substrates Act. We also include a summary of the opinion piece Rep. Eshoo wrote for the San Jose newspaper, and the announcement from Rep. Moore's office about the pending legislation. Finally, Kirk Thompson of Isola provides a more detailed look at advanced packaging, which continues to emerge as a key area of development related to CHIPS Act funding.
Personally, I continue to be impressed by the scale and persistence shown by all the organizations advocating for electronics manufacturing, particularly the groups educating government officials on printed circuit manufacturing technologies. If Chatterji worked to raise awareness from the top, it's our advocates who've been bringing the same awareness in, as it were, from the bottom. Thank you, Ronnie Chatterji, for your thoughtful and effective leadership; this will undoubtedly have an impact.
As KIC's Miles Moreau writes in his article, the CHIPS Act "ushers in an era of innovative manufacturing paradigms. Semiconductor manufacturers have the chance to explore cutting-edge processes, with technologies such as extreme ultraviolet (EUV) lithography and advanced packaging process advancements assuming center stage. This intersection of innovation and partnership with equipment suppliers is poised to shape the trajectory of these transformative processes, bridging the gap between theory and practical application."
Which brings me to our cover art this month. If you haven't already become familiar with the rallying cry for our advocates, it's "Chips don't float." Semiconductor manufacturing simply cannot exist in a vacuum, as we industry insiders know. But others outside the industry often are not aware. "Chips don't float" has been a highly effective takeaway, cementing the understanding that electronics manufacturing requires an ecosystem. Between advocacy and governmental subsidies, the dynamic is moving from an industry drowning to an industry with a life raft, heading toward firm, new footing in the future.
One might argue that circuit board assembly is just about soldering components to bare boards. We all know this will change the EMS industry. Just the advances in advanced packaging will present new challenges to assembly, inspection, test, and rework. Changes of this magnitude have a way of changing the entire ecosystem as well. So, where do we expect to see those changes? That's the question we begin to answer with this issue.
Not to be forgotten in all this is the upcoming SMTA International Conference and Exposition in early October in Minnesota. Inside this issue, you'll find a special section devoted to the conference, with a welcome from SMTA President Martin Anselm, details about how and where the conference is located, what you can expect from the Technical Conference and Women's Leadership Program, and a column from Mike Konrad with more details about the technical program. I hope to see you in Minneapolis. Stop by and say hello!
Reference
"White House Advisor on Microchips Steps Down, Politico.com.
This column originally appears in the September 2023 issue of SMT007 Magazine.