Books

Featured Books

pcb007 Magazine

Latest Issues

Current Issue

Finding Ultra

New demands on PCB fabrication, namely advanced packaging, ultra high density interconnect (UHDI), and new specialty materials, are converging, changing the landscape of our business. Is it time to start paying close attention to this convergence?

Developing a Strategy

A solid strategy is a critical part of success. This month, we asked some of the top industry leaders and business strategy "gurus" to share their thoughts on developing strategies.

Winning With TQM

In this issue, we explore how TQM has entered the DNA of continuous improvement disciplines, and the role leadership transformation plays in this. If you've ever competed against a TQM company, you understand their winning advantage.

Columns

Latest Columns

||| MENU
Insulectro Begins Selling EMC & Arlon Laminates Today
September 5, 2023 | Insulectro
Estimated reading time: 1 minute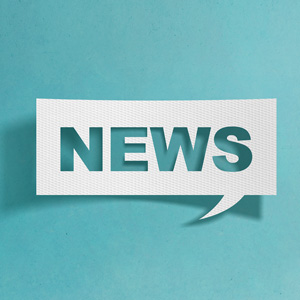 Insulectro, the largest distributor of materials for use in the manufacture of PCBs and printed electronics, ushers in its New Era of Laminates and Prepregs as it begins selling EMC copper clad laminates and Arlon polyimides beginning today.
"It's been a long time coming but today is the day," announced Insulectro Chief Operating Officer Ken Parent, "We are officially taking orders for Arlon and EMC high-performance laminates. These new products are truly gamechangers for our customers in North America with many being "drop in" solutions for most of the CCL laminates fabricators are currently purchasing from Insulectro or from our competitors. Our move to Arlon and EMC will position us well for the "Heart of the Range" laminates in the Lead-Free FR-4, Halogen Free FR-4, Polyimide, High Speed Digital, and other High Performance Laminates markets. Clearly, the future is now."
Norm Berry, Insulectro Director of Laminates & OEM Marketing commented, "Arlon's and EMC's laminates and prepregs are world-class materials for fabricators. They will be first-choice selections in such PCB markets as aerospace/defense, aircraft and avionics, automotive, and medical, as well as many industrial applications. We look forward to taking orders beginning today for these products and expect an enthusiastic reception. There's nothing else like these in the marketplace."
Insulectro supplies advanced engineered materials manufactured by EMC, Arlon Electronic Materials, DuPont®, LCOA®, CAC, Inc., Pacothane, Focus Tech, JX Metals Corporation, TADCO, EMD Electronics (Ormet®), Shikoku, Denkai America, ETI, Industrial Brush Corporation, Kyocera SGS Precision Tools, InduBond®, and Shur-loc. These products are used by its customers to fabricate complex, multilayer circuit boards and to manufacture printed electronics components. Insulectro serves a broad customer base manufacturing rigid, rigid/flex, and flexible circuit boards for applications in a variety of end markets including aeronautics, telecom, data communications, high speed computing, mobile devices, military, and medical. Insulectro combines its premier product offering with local inventory across North America, fabrication capabilities and backed up by expert customer and technical support services.
---
Suggested Items
09/27/2023 | AT&S
AT&S is working on the EECONE (European ECOsystem for greeN Electronics) project to develop new technologies to make electronics production in Europe more sustainable.
09/27/2023 | iNEMI
Join iNEMI and ZESTRON in Shenzhen on October 13 for a full-day workshop on reliability requirements and challenges for automotive electronics and to share the latest information about standards development for this market segment.
09/26/2023 | SMTA
SMTA is pleased to announce Catherine Wong, Foothill College, has been selected as the recipient of the 2023 JoAnn Stromberg Student Leader Scholarship.
09/25/2023 | Purdue University
Purdue University continues building momentum as America's leading university in semiconductors, with a broad range of updates this fall semester.
09/25/2023 | Alison James
"Electronics systems are at the heart of almost all modern technology. The performance and functionality of these systems have increased at breathtaking speed, chiefly as a result of advancements in semiconductor technology. Semiconductors do not function in isolation," writes Alison James, IPC senior director of government relations, in a 2023 report for the European Commission's Directorate General for Internal Market, Industry, Entrepreneurship. "These electronics systems feature prominently in key sectors like defence, aerospace, space, automotive, medical, and high-performance computing, but electronics are vital to every industry and are central to a variety of EU priorities, including the twin digital and green transitions and Europe's technological sovereignty."