U.S. Space Force Awards Viasat Contract for PROLIFITED Low Earth Orbit Satellite Services
September 6, 2023 | Inmarsat
Estimated reading time: 1 minute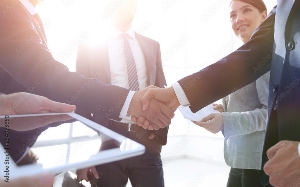 Viasat, Inc., a global leader in satellite communications, announced that Inmarsat Government, now part of Viasat, was awarded a Proliferated Low Earth Orbit (PLEO) Satellite-Based Services (SBS) contract by the U.S. Defense Information Systems Agency (DISA) on behalf of the U.S. Space Force's (USSF) Space Systems Command (SSC). Inmarsat Government is one of 16 companies selected for the $900 million ceiling, 10-year Indefinite Delivery, Indefinite Quantity (IDIQ) contract.
As the United States and its mission partners become increasingly reliant on space-based capabilities for national security, it is critical to have resilient constellations that include satellites in geostationary (GEO) and non-geostationary orbits (NGSO). Proliferated LEO (pLEO) constellations are part of a Department of Defense (DoD) strategy to provide additional resilience for satellite communications (SATCOM), remote sensing and other capabilities by diversifying orbits.
Under this contract, Viasat plans to leverage small satellite technology, reduce costs and increase launch service competition, facilitating the ability for pLEO constellations to provide persistent, global coverage with reduced transmission latency. The company will provide a suite of fully managed pLEO satellite-based services and capabilities, including space relay services, supplemented by GEO and NGSO satellites, supporting all domains – space, air, land, maritime and cyber.
Viasat will aim to achieve this with a reliable, resilient low latency global pLEO offering that flexibly supports the needs of combatant commands, defense agencies, other federal government organizations and international coalition partners. It will provide a comprehensive managed end-to-end SATCOM solution via a multi-band, multi-orbit constellation of satellites. Furthermore, its new, hyper-intelligent software-defined wide area network (SD-WAN) is designed to orchestrate and provide priority routing across mixed networks, enabling an automated primary, alternate, contingency and emergency (PACE) solution to deliver the flexibility and responsiveness required to meet customers' needs today and in the future.
"Viasat has a proud history of providing integrated SATCOM solutions and service offerings across multiple bands and orbits to support government customers' unique needs," said Susan Miller, President, Viasat Government. "Our team is committed to developing innovative, mission-focused solutions through our existing partnerships with satellite operators and extending opportunities with new partners. We eagerly look forward to using our technologies and deep problem-solving expertise to deliver resilient, robust and secure SATCOM capabilities to service members worldwide." 
As a leading satellite network integrator, Viasat has worked with trusted satellite owners/operators to provide the bandwidth government customers require at a cost-effective price point.
---
Suggested Items
09/28/2023 | Technica USA
Technica USA announced it has reached a Master Distribution Agreement with SAA to promote and support automation systems & technology offered by SAA.
09/26/2023 | Cadence Design Systems, Inc.
Cadence Design Systems, Inc. announced the expansion of its node-to-node design migration flow based on the Cadence® Virtuoso® Studio, which is compatible with all TSMC advanced nodes, including the latest N3E and N2 process technologies.
09/25/2023 | Q Source
Q Source, a provider of custom solutions for the Bio-Medical, Electronic, Pharmaceutical Manufacturing industries, is excited to announce its strategic partnership with XDry Corporation, a renowned dry cabinet manufacturer.
09/22/2023 | Qualcomm Technologies, Inc.
Charter Communications, Inc. and Qualcomm Technologies, Inc., today announced a collaboration to deliver the next-generation Advanced Wi-Fi router that will bring Wi-Fi 7 and 10 Gbps Wi-Fi capabilities to Spectrum Internet users, helping support and enhance the converged connectivity experience for residential and small and medium-sized business customers. Advanced Wi-Fi routers with Wi-Fi 7 are expected to be available to Spectrum customers in 2024.
09/21/2023 | Dymax
Dymax, a leading manufacturer of light-curing materials and equipment, will exhibit in booth 1526 at SMTA International 2023 in Minneapolis, MN, from October 10-11.