Saab Completes Acquisition of CrowdAI in the U.S.
September 8, 2023 | Saab
Estimated reading time: 1 minute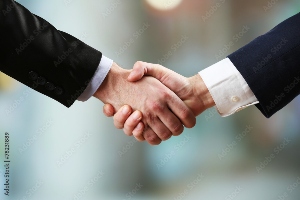 Saab's capabilities are enhanced through proactive acquisitions and strategic partnerships in emerging and disruptive technologies such as AI and machine learning. The acquisition of CrowdAI, based in Silicon Valley, illustrates that adaptive and forward-thinking approach, seamlessly integrating AI / ML technologies within Saab's robust portfolio. Future operations will be carried out primarily in San Diego, California. 
"This acquisition is another step in our international growth strategy as we seek to ensure Saab is well positioned in key markets and to sustain our competitive advantage. CrowdAI will help Saab enhance our existing portfolio with AI / ML capabilities and, together with the recent acquisition of BlueBear in the United Kingdom, is another example of how we are meeting the emerging needs of our customers," says Micael Johansson, President and CEO at Saab.
CrowdAI is known for its practical, user-friendly no-code platform for mission-specific AI and its industry-leading work leveraging dual-use computer vision for military applications. The company's work with Fortune 500 corporations, the U.S. military, and the Intelligence Community has pushed the boundaries of AI derived computer vision models tailored to the unique needs of customers. CrowdAI has contributed significant advancements to the AI / ML field, earning a place among America's most promising AI companies as listed by Forbes in 2021.
"Joining Saab is a momentous step for us. As part of Saab, the team we've built will open new doors for dual-use technological advancement that aligns with the Department of Defense's priorities. I'm eager to contribute to Saab's important work across industries and markets," says Devaki Raj, CEO and Co-Founder of CrowdAI.
Devaki will join Saab, Inc.'s newly established strategy office, based in San Diego, as the Chief Digital and AI Officer (CDAO).
---
Suggested Items
11/20/2023 | PRNewswire
Raytheon, an RTX business, has been awarded a four-year, $15 million contract from DARPA to increase the electronic capability of radio frequency sensors with high-power-density Gallium Nitride transistors. Raytheon is the world's leading manufacturer of military-grade Gallium Nitride, a cutting-edge semiconductor technology that, when used in radar systems, improves range and radar resource management handling. This new prototyping work is being performed under DARPA's Technologies for Heat Removal in Electronics at the Device Scale program, known as THREADS.
11/17/2023 | Raytheon Company
Raytheon, an RTX business, has been awarded a four-year, $15 million contract from DARPA to increase the electronic capability of radio frequency sensors with high-power-density Gallium Nitride transistors which will have 16 times higher output than traditional GaN with no increase in operating temperature. Raytheon is partnering with the Naval Research Laboratory, Stanford University and Diamond Foundry to grow diamond, the world's best thermal conductor, for integration with military-grade GaN transistors and circuits. Cornell University, Michigan State University, the University of Maryland and Penn State University are also providing technology and performance analysis.
11/03/2023 | U.S. Circuit
U.S. Circuit, a premier supplier of commercial and mil/aero PCBs, has recently obtained their AS9100 certification. This certification will allow U.S. Circuit to further expand their military and aerospace offerings to further serve sectors requiring stricter regulation including the Department of Defense (DoD), National Aeronautics and Space Administration (NASA), and the Federal Aviation Administration (FAA).
10/17/2023 | BUSINESS WIRE
New research has found that 95% of military and defence industry decision-makers recognise that ongoing digitalisation has led to a more dynamic and complex 'information battlespace' and a further 93% agree defence will require increased integration across domains.
10/03/2023 | Amitron
Amitron, a leading U.S.-based manufacturer of printed circuit boards (PCB), brings an additional 80,000 square feet of manufacturing space into the overall MIL-SPEC ecosystem with high automation, and the latest equipment technology and processes for military and aerospace applications.