Honeywell, Heart Aerospace to Collaborate on Flight Controls for ES-30 Electric Airplane
September 12, 2023 | PRNewswire
Estimated reading time: 1 minute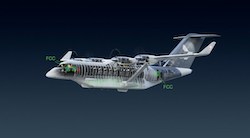 Swedish electric airplane maker Heart Aerospace and Honeywell, a leader in aerospace technology, have announced a collaboration to integrate Honeywell's next-generation flight control system into the new ES-30 regional electric airplane.
Honeywell was selected by Heart Aerospace for the Joint Definition Phase of Heart's ES-30 airplane, and the goal, once the phase has been completed successfully, is to fully integrate Honeywell's compact Fly-by-Wire system into development for production.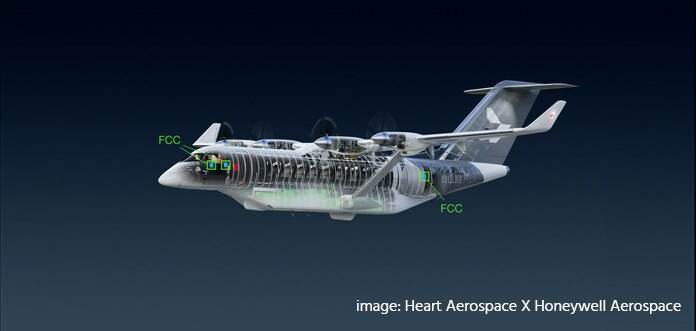 "We are thrilled to welcome Honeywell to the ES-30 program. With its long track record in flight controls, they are an ideal collaboration partner for Heart Aerospace as we strive to decarbonize air travel before the end of this decade," said Anders Forslund, co-founder and CEO of Heart Aerospace.
Honeywell's next-generation compact Fly-by-Wire system is in an advanced stage of development on multiple aircraft, and its functions are adaptable to the ES-30, allowing Heart to bring its airplane to market quickly and cost-effectively.
"Honeywell's flight controls provide the ideal solution for Heart's mission to revitalize and electrify the regional transport market," said Vipul Gupta, President, Electronic Solutions, Honeywell Aerospace. "Honeywell's all-electric compact Fly-by-Wire is a ready-now solution based on decades of flight control experience in all aircraft types, and that reduces development time and risk for Heart."
The ES-30 is a regional electric airplane with a 30-passenger standard seating capacity and is driven by electric motors powered by batteries. It will have a fully electric zero-emissions range of 200 kilometers, an extended hybrid range of 400 kilometers with 30 passengers, and flexibility to fly up to 800 kilometers with 25 passengers, all with typical airline reserves.
Heart Aerospace has 250 firm orders for the ES-30, with options and purchase rights for an additional 120 planes.
---
Suggested Items
09/26/2023 | GlobalFoundries
GlobalFoundries (GF) announced it has applied for U.S. CHIPS and Science Act Funding, with two full applications submitted to the CHIPS Program Office of the U.S. Department of Commerce.
09/25/2023 | HyRel
HyRel Technologies, a global provider of quick turn semiconductor modification solutions, proudly announces that it earned the prestigious AS9100 certification.
09/18/2023 | RTX
RTX business Collins Aerospace has been selected by BAE Systems as the provider for Large Area Display technology to be integrated into the cockpits of future Eurofighter Typhoon aircraft.
09/18/2023 | IPC
IPC Day France: Aerospace Electronics is an aerospace-focused networking event featuring key industry experts from NASA and Airbus and will take place on October 2, 2023 . 
09/14/2023 | CONFIDEE
CONFIDEE, a leading PCB partner, proudly announces its recent achievement of AS9120 certification. This prestigious certification highlights the company's commitment to excellence, quality, and customer satisfaction, making it a preferred choice for all defence and aerospace needs.