Books

Featured Books

smt007 Magazine

Latest Issues

Current Issue

Economic Headwinds

This issue takes stock of the current economic outlook and how companies are using current conditions to move themselves through technological evolutions, workforce shifts, and financial changes. Even with these headwinds, there's forward progress to be made.

Attracting New Talent

To get different results in staffing, you must change how you define, promote and recruit your job opportunities. How do you become magnetic to high-quality early-career candidates?

Test and Inspection

Test and inspection methods are undergoing rapid change. In this issue, we consider the influence of AOI, AI, and human eyes. How exactly are these pieces of the puzzle changing the role of test and inspection?

Columns

Latest Columns

||| MENU
SigmaTron Reports Financial Results for Q1 Fiscal 2024
September 12, 2023 | Globe Newswire
Estimated reading time: 2 minutes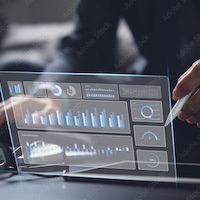 SigmaTron International, Inc., an electronic manufacturing services company, reported revenues and earnings for the fiscal quarter ended July 31, 2023.
Revenues from continuing operations decreased $7.1 million, or 7 percent, to $98.1 million in the first quarter of fiscal 2024, compared to $105.2 million for the same quarter in the prior year. Net income from continuing operations for the first quarter ended July 31, 2023, was $0.3 million, compared to net income of $3.1 million for the same quarter in the prior year. Diluted income per share from continuing operations for the quarter ended July 31, 2023 was $0.04, compared to $0.50 income per share for the same quarter in the prior year.
As previously reported, the Company sold a majority position of its wholly owned subsidiary, Wagz, Inc. ("Wagz"), effective April 1, 2023. As a result, the Company has reported results from Wagz for fiscal 2023 as discontinued operations. For the first quarter ended July 31, 2022, net loss from discontinued operations was $1.7 million. Diluted net loss per share from discontinued operations for the first quarter ended July 31, 2022 was $0.28.
Commenting on SigmaTron's first quarter fiscal 2024 results, Gary R. Fairhead, Chief Executive Officer, and Chairman of the Board, said, "I'm disappointed to report what is essentially a breakeven quarter to begin our fiscal 2024. Our pre-tax profit was $107,964 for the quarter. As mentioned in our fiscal year-end press release, there was a significant amount of uncertainty with the general economy and our customers. It appears that the effort by the Federal Reserve to slow inflation has weakened the economy which has resulted in lower demand from some of our customers. We have certain customers whose demand remains quite strong and others who have experienced short-term softness. I'm expecting this uncertainty to continue through calendar year-end as those customers are indicating to us that they view this softness as a short-term condition and expect their requirements to pick up by year-end.
"While disappointing, we remain enthusiastic about the long-term prospects for our customers. We have several customers that participate in the infrastructure programs coming out of Washington D.C. and we have others in markets where they have a strong position and forecast future upside. Couple this with several new opportunities and we think that we can generate later this fiscal year, the revenue levels we have recently reported in the preceding fiscal year.
"The electronic component marketplace has modestly improved with the slowing of the economy. That's encouraging from a supply chain perspective and should allow us to continue our focus on reducing inventory. That remains one of our important objectives during fiscal 2024. The geopolitical situation, specifically in Asia remains uncertain and may have an impact of how this fiscal year will proceed. The trade war with China does not seem to have any short-term solution so our focus remains working on Chinese domestic opportunities and other opportunities outside of sales directly to the United States. Regardless we will continue to grow our business while utilizing our experienced employees and our desirable footprint."
---
Suggested Items
12/08/2023 | TT Electronics
TT Electronics, a leading provider of global manufacturing solutions and engineered technologies, announced today that one of its Asia electronics manufacturing facilities has received approval from the Food and Drug Administration (FDA), through its premarket approval (PMA) supplement evaluation process, to manufacture Class IIa devices on behalf of global medical OEM customers.
12/08/2023 | Mycronic
Mycronic AB has received an order for an SLX mask writer from an existing customer in Asia. The order value is in the range of $7 - $9 million. Delivery of the system is planned for the third quarter of 2024.
12/08/2023 | NCAB Group
Howard Goff, currently VP Sales for NCAB Group and earlier President of the Europe segment, has been appointed President of NCAB North America.
12/07/2023 | Siemens
Siemens Digital Industries Software announces availability of a new process design kit (PDK) from Samsung Foundry that helps mutual customers boost the reliability, quality and robustness of their next-generation integrated circuit (IC) designs manufactured using the foundry's latest processes.
12/05/2023 | PRNewswire
Samsung Foundry certified Ansys' RaptorX on-chip electromagnetic (EM) solution for analyzing high-speed products manufactured with Samsung's 8nm (nanometer) LN08LPP Low Power Plus silicon process.