Books

Featured Books

smt007 Magazine

Latest Issues

Current Issue

Chips Don't Float

In Europe and the U.S., legislation is under way to revitalize PCB fabrication and packaging. What is the status of this work, and how specifically does this change the industry landscape for EMS companies? What will help keep us afloat?

Flying High With Digital Twin

The opportunity to use manufacturing simulation as a test bed for job planning and process optimization brings continuous improvement into the modern age. This may be an all-or-nothing type of project, but it's worth the investment.

Artificial Intelligence

In this issue, we (and AI) explored how and when artificial intelligence plays a role in manufacturing today. Whether on the factory floor, or in the front office, AI applications are emerging and changing how we approach planning, processes and problem solving.

Columns

Latest Columns

||| MENU
CHIPS Act, One Year On
September 12, 2023 | I-Connect007 Editorial Team
Estimated reading time: 4 minutes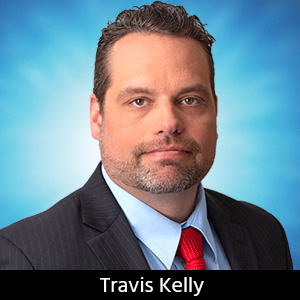 Fresh off his annual meeting with the Printed Circuit Board Association of America (PCBAA), Travis Kelly, CEO at Isola Group and chairman of the PCBAA, gave us an update on government legislation in the United States that directly and indirectly affects the printed circuit board industry. Travis was candid in his remarks about funding from the CHIPS Act, what the PCB industry needs to do, and how a bill reintroduced into Congress this year might be just the ticket we need.
Nolan Johnson: Why don't we start with some detailed discussion about legislation for printed circuit boards and then follow up with how the CHIPS Act might be creating some follow-on effect?
Travis Kelly: We're very enthusiastic and happy to share that we have a bill called the Protecting Circuit Boards and Substrates Act (HR 3249). That bill was reintroduced in Congress this year by Rep. Blake Moore, a Republican from Utah, and Rep. Anna Eshoo, a Democrat from California. When you go to Capitol Hill, you need something to point to as you meet with representatives of Congress. Our task at PCBAA is to get more co-sponsors for that bipartisan bill and we've been successful; we just got roughly five co-sponsors for HR 3249, which continues the momentum.
HR 3249 is absolutely critical to creating that resilient and secure supply chain in the United States because it does two things. First, it's an immediate investment from the government of roughly $3 billion to look at R&D, on-the-job training, university training, and brick and mortar. How do we skill up as an industry for onshoring and nearshoring that will create more demand?
The second part, and this is key, is a tax credit. The tax credit is for OEMs; it's not for the fabricators or the substrate manufacturers. This is for Google, Amazon, and others—they would receive a tax credit for every American-made printed circuit board they purchase. Now, why is that so important? One, it creates a demand signal so the fabricators and the other businesses can invest, knowing that there will be a volume demand there. Two, it helps level the playing field for companies that are competing directly against other countries. If another country, for example, is subsidizing a certain industry, it's hard for an American company to be competitive. That 25% tax credit will help level that playing field, and we're excited about that.
Johnson: You mentioned that the tax credit should create a demand signal and trigger additional investment from PCB fabricators. Do you see action in that regard right now?
Kelly: From an Isola perspective, we see that some fabricators are growing their businesses. They're introducing actual brick and mortar and scaling up for incremental capacity; people understand the momentum there. We are advocating and educating on behalf of this industry, so what does that demand signal look like? We know that aerospace and defense, with ITAR and everything else, will remain U.S.-based, for the most part. We're trying to understand what those other critical end segments are that we want for a secure and resilient supply chain. I'm referring to areas like the medical industry, banking, and infrastructure, like 5G.
If the government and private industry can sit down and identify the four or five segments where we want that resilient supply chain, it will create a demand signal. Right now, the U.S. has roughly 4% of the international global market share, but if you take those segments I just mentioned, it's roughly 26% of the global market share; the truth is probably somewhere in the middle and it's enough demand to create a sustainable industry. Just an investment from the government isn't enough to create a sustainable industry. We need that pull strategy that is generated from the demand signal, and we're looking forward to raising awareness, educating the government on those critical end segments, and then getting agreement around that.
Johnson: Years ago, there were many small and boutique shops doing a lot of work. PCB fabricators seemed to be everywhere. It's a much smaller market now. Do you see this investment encouraging more consolidation of the fabricators that are still out there? Could this new environment create new businesses?
Kelly: I think it's both; we're already seeing consolidation. In 1999, there were roughly 2,000 fabricators in the United States. Now, there are fewer than 200 and only 10 really ten big ones. You're seeing where larger fabricators are tucking in other acquisitions, buying some of the shops, and creating large conglomerates that have a lot of leverage in terms of their overall spend and revenue streams.
We will continue to see consolidation because it's what happens as markets shrink, but there will be new opportunities in the United States as it relates to substrates, not just ABF and build-up films or the actual substrate. There will be an opportunity for the materials suppliers.
You may see greenfield investments from current companies that are expanding into other capabilities and need more brick and mortar. You may also see more international entrants into the market. The U.S., thanks to nearshoring and onshoring, may become appealing to their investment, and they may want to have a footprint here. You may see some new companies actually start hanging shingles in the United States as well. There will be a nice cross-pollination of all those different scenarios.
To read this entire article, which appeared in the September 2023 issue of SMT007 Magazine, click here.