Books

Featured Books

smt007 Magazine

Latest Issues

Current Issue

Economic Headwinds

This issue takes stock of the current economic outlook and how companies are using current conditions to move themselves through technological evolutions, workforce shifts, and financial changes. Even with these headwinds, there's forward progress to be made.

Attracting New Talent

To get different results in staffing, you must change how you define, promote and recruit your job opportunities. How do you become magnetic to high-quality early-career candidates?

Test and Inspection

Test and inspection methods are undergoing rapid change. In this issue, we consider the influence of AOI, AI, and human eyes. How exactly are these pieces of the puzzle changing the role of test and inspection?

Columns

Latest Columns

||| MENU
An Overview of Rigid-flex Design
September 13, 2023 | I-Connect007 Editorial Team
Estimated reading time: 1 minute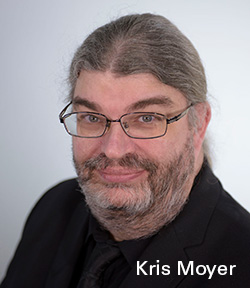 For this month's issue on rigid-flex design, we spoke with instructor Kris Moyer, who teaches the IPC class "PCB Design for Flex and Rigid-Flex Boards." In this wide-ranging interview, Kris breaks down the hurdles facing rigid-flex designers and offers a variety of solutions for rigid board designers taking on their first rigid-flex circuits. He also provides a few horror stories to illustrate what happens if you don't follow sound design practices, rules, and standards. And, as Kris points out, "Your fabricator is your friend."
Andy Shaughnessy: What are you trying to get across to the students when you're teaching rigid-flex design? What are the biggest challenges?
Kris Moyer: One of the biggest concepts I want to get across to students is that there are a lot of untapped, unforeseen, intangible benefits to rigid-flex, both from a design point of view and a total cost of ownership point of view. Rigid boards are usually connected with wire harnesses or cables, and we know that wire harnesses and cables are the largest point of failure in the system. Wires and cables tend to break, especially at the solder joints or pins. If we can remove all those harnesses and integrate all of that into the structure of the board, we can vastly reduce the failure rate of our designs.
If you choose to go rigid-flex, there is an initial cost expenditure: added processes, time, complexity, and all of that. But let's say I have a design with three circuit boards that would need two cable harnesses, one from board one to board two, and one from board two to board three. That's a grand total of five different item numbers I would need for each board. I would have three drawing numbers: a number for the schematic, a number for the board, and a number for the assembly. For three boards, that's nine drawings I must maintain, and then another two drawings per cable, and let's assume two cables. That's a total of 13 separate drawings and part numbers I have to maintain in my system.
To read this entire conversation, which appeared in the September 2023 issue of Design007 Magazine, click here.
---
Suggested Items
12/06/2023 | Indium Corporation
Indium Corporation is proud to announce the addition of Sales Engineer Meik Fratzel to its European team.
12/04/2023 | Transition Automation
Transition Automation, Inc. recently received a large order for Advanced Holder and Blade Assemblies compatible with DEK printers from Rotec BV in Belgium.
11/30/2023 | AIM
AIM Solder, a leading global manufacturer of solder assembly materials for the electronics industry, is pleased to announce its new NC259FPA Ultrafine No Clean Solder Paste, which it revealed recently during the Productronica Germany trade show.
11/27/2023 | Real Time with...productronica
Koh Young's Harald Eppinger talks about the company's technology for the semiconductor and advanced packaging market and how they address the challenges introduced by reflective components and micro solder deposits.
11/27/2023 | HyRel
HyRel Technologies, a global provider of quick turn semiconductor modification solutions, announces the achievement of International Traffic in Arms Regulations (ITAR) registration.