SHENMAO Introduces Low-Temperature Ball Attachment Process Solutions
September 14, 2023 | SHENMAO
Estimated reading time: 1 minute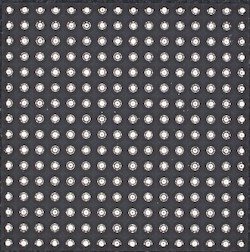 SHENMAO America, Inc. is proud to introduce its latest innovation in response to the growing demand for ultra-thin packages in the electronics industry. With the increase in package thinness, the challenge of package warpage and its impact on production yield has become more pronounced.
SHENMAO addresses this challenge with its Low-Temperature Solder (LTS) materials, specially engineered to reduce reflow temperatures. By doing so, SHENMAO's LTS materials mitigate PCB and substrate deformation, save energy, reduce the thermal stability requirements of substrates and components, and ultimately enhance yield rates.
One of the standout offerings in this lineup is the PF734-S low-temperature BGA solder sphere, meticulously designed for low-temperature ball attachment processes. PF734-S is perfectly complemented by SHENMAO's low-temperature no-clean flux SMF-80 and water-soluble flux SMF-WC63, each tailored to meet the unique requirements of different customers.
PF734-S, built upon an improved low-temperature alloy PF734, outperforms conventional low-temperature alloys like 42% Sn and 58% Bi. Its mechanical properties have been significantly enhanced, ensuring exceptional product reliability even under rigorous testing conditions such as thermal cycling and thermal shock tests.
SHENMAO's low-temperature flux solutions, SMF-80 and SMF-WC63, deliver excellent workability and are formulated with special activators that optimize wettability and solderability. As a result, manufacturers can achieve superior ball attachment yield rates.
The no-clean flux SMF-80 eliminates the need for post-reflow cleaning while maintaining high reliability and insulation with minimal flux residue. On the other hand, the water-soluble flux SMF-WC63 offers outstanding cleanability, and any flux residue left after reflow can be easily cleaned with water, ensuring exceptional surface cleanliness.
Both SMF-80 and SMF-WC63 are halogen-free and fully comply with RoHS, RoHS 2.0, REACH, and other relevant environmental standards.
SHENMAO's commitment to innovation and sustainability is reflected in these advanced low-temperature ball attachment process solutions, which empower electronics manufacturers to meet the challenges of next-generation packaging technologies while enhancing their environmental stewardship.
---
Suggested Items
11/27/2023 | Real Time with...productronica
Koh Young's Harald Eppinger talks about the company's technology for the semiconductor and advanced packaging market and how they address the challenges introduced by reflective components and micro solder deposits.
11/27/2023 | HyRel
HyRel Technologies, a global provider of quick turn semiconductor modification solutions, announces the achievement of International Traffic in Arms Regulations (ITAR) registration.
11/24/2023 | Mek (Marantz Electronics)
Mek (Marantz Electronics), a leader in Automated Optical Inspection (AOI) solutions, used last weeks' Productronica show in Munich to proudly introduce the SpectorBOX X series, a modular full 3D AOI system for THT solder joints and THT components.
11/21/2023 | Pete Starkey, I-Connect007
Productronica 2023 played host to the IPC World Hand Soldering Competition, bringing talented regional solder champions from all over the globe to compete for the title of World Champion. Each competitor was given sixty minutes to assemble a complex printed circuit board with their performance judged in accordance with IPC-A-610 Class 3 criteria. Each competitor's efforts were rated on the merits of the results achieved, scored on the quality of the assembly process, the electrical functionality of the assembly and the speed at which the assembly was produced.
11/21/2023 | MacDermid Alpha
MacDermid Alpha Electronics Solutions, a leader in integrated materials and technologies for the electronics industry, introduces ALPHA® SF828-MBB.