Books

Featured Books

pcb007 Magazine

Latest Issues

Current Issue

Finding Ultra

New demands on PCB fabrication, namely advanced packaging, ultra high density interconnect (UHDI), and new specialty materials, are converging, changing the landscape of our business. Is it time to start paying close attention to this convergence?

Developing a Strategy

A solid strategy is a critical part of success. This month, we asked some of the top industry leaders and business strategy "gurus" to share their thoughts on developing strategies.

Winning With TQM

In this issue, we explore how TQM has entered the DNA of continuous improvement disciplines, and the role leadership transformation plays in this. If you've ever competed against a TQM company, you understand their winning advantage.

Columns

Latest Columns

||| MENU
ICAPE GROUP Announces the Initiation of Coverage of Its Stock by TP ICAP Midcap
September 15, 2023 | ICAPE Group
Estimated reading time: Less than a minute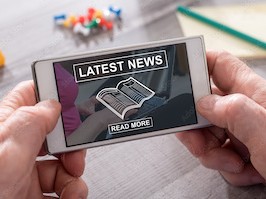 ICAPE Group (ISIN code: FR001400A3Q3 - Ticker: ALICA) (Paris:ALICA), a global technology distributor of printed circuit boards, announced the initiation of coverage of its stock by TP ICAP Midcap with a study entitled "Prêt pour une nouvelle phase de croissance" (only available in French), giving a buy recommendation with a target price of €20.00 per share.
The Icape Holding stock is also covered by the brokerage firms:
Gilbert Dupont
Kepler Cheuvreux
---
Suggested Items
09/12/2023 | Swissbit
With 'iShield Archive', the storage and security expert Swissbit introduces a new microSD card designed for encryption and access protection of video and image records, expanding the Swissbit iShield product line for plug-and-play security solutions.
09/11/2023 | Dan Beaulieu -- Column: It's Only Common Sense
Just counting clicks on your website as an indication of the success of your marketing and advertising campaigns means you don't really have a good handle on what true marketing really is. In fact, taking a narrow view of a campaign by focusing a proverbial microscope lens on just one aspect of the program is a very poor indicator of what a campaign is delivering. Marketing is a true mosaic. It has many facets that contribute to a fully holistic marketing effort. It must include advertising, as well as messaging, branding, content creation and distribution, SEO, social media, and even guerilla marketing.
08/29/2023 | USI
Mobile devices not only directly support personal data-driven lifestyles but also spearhead the explosive growth of global network data. According to the IDC's "Data Age 2025" report, the annual data generation worldwide is projected to surge from 33ZB in 2018 to 175ZB, equivalent to producing 491EB of data each day.
07/27/2023 | IDC
According to the IDC Worldwide Quarterly Mobile Phone Tracker, 65.7 million smartphones shipped in China in 2Q23, a narrower decline of 2.1% compared to the same period last year. In the first half of the year, the Chinese market saw 130.9 million shipments, down 7.3% year-on-year (YoY).
07/07/2023 | Congressman Tom Emmer
On Wednesday, Congressman Tom Emmer (MN-06) toured Pro-Tech Interconnect Solutions. Pro-Tech's Chaska facility has 83 employees and manufactures printed circuit boards for the military, aerospace, medical and commercial industries.