Estimated reading time: 3 minutes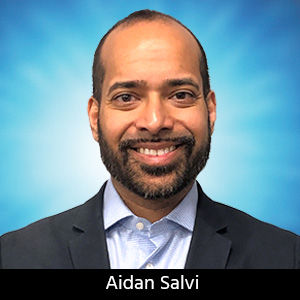 September 18, 2023
Facing the Future: American Manufacturing on the Rise
Electronics make America run—from the phones in our pockets to the cars we drive, from the planes that soar the skies to the military hardware that protects us. Electronics make our lives safer, more secure, and more convenient. At the heart of electronics is the manufacturing of printed circuit boards.
I have been immersed in manufacturing, technology, logistics, distribution, and software development my entire career. I also have experience in corporate strategic development, change management, and digital transformation. Plus, I love to build things.
American manufacturing is on the rise. Thanks to the CHIPS Act, American manufacturers are effectively competing with overseas competitors. Supply chains are migrating back to America and investment in technology is increasing.
Now American manufacturers must boldly face the future, including those in the printed circuit board sector.
And yet adopting recent technologies, methods and processes are merely table stakes. As we face the future, there must be more, and the good news is that there is: Factory 5.0.
Factory 5.0 is the next evolutionary stage in the manufacturing industry. While Factory 4.0 was predicated on robotics, Factory 5.0 expands on the principles of Industry 4.0 by emphasizing human-centric collaboration, flexibility, and adaptability. Factory 5.0 is based on a highly integrated and intelligent production environment where humans and machines work in tandem, leveraging each other's strengths to achieve maximum efficiency, productivity, and innovation.
The most significant difference between Factory 4.0 and Factory 5.0 is the inclusion of the human element, moving beyond robots to evolve into the use of cobots: cooperation between the robot and the human. Factory 4.0 was productive, but in America, individualism and always finding a way are keys to the American dream. Americans always find a way. Robots do not. They only know one way.
The rationale for Factory 5.0 extends beyond the production of printed circuit boards and electronics manufacturing. The business case for Factory 5.0 is germane across all sectors of American manufacturing enterprises.
Here are 10 reasons why we need to evolve to the next iteration of American manufacturing.
Global competition. Manufacturing industries face fierce global competition. To remain competitive, we must adapt and innovate.
Technological advancements. Rapidly evolving technologies such as automation, artificial intelligence, and the Internet of Things are revolutionizing manufacturing. Embracing these advancements is essential to staying relevant.
Sustainability concerns. The way we are currently manufacturing is resource intensive and has a significant environmental impact. We must change this trend and adopt more sustainable practices and reduce our ecological footprint.
Customization demands. Consumer expectations are shifting towards personalized products. Mass production alone cannot meet these demands. We need to shift to more agile and flexible manufacturing processes.
Workforce dynamics. The workforce is evolving, and we need to adjust accordingly. The new generation of workers values meaningful work, work-life harmony, and skill development opportunities. They are also looking for purposeful work that matters.
Supply chain disruptions. Recent events like COVID-19 and geopolitical instability have taught us that our current supply chain is vulnerable. We must diversify and localize manufacturing to mitigate risks and enhance resilience.
Changing customer needs and demands. Customers are constantly re-inventing their products and we must be able to serve them and find optimal ways to meet ever-changing customer demands.
Economic growth. Embracing change will increase our efficiencies and create new growth opportunities leading to sustainable profits.
Data-driven decision making. The advent of big data and advanced analytics offers the potential for more informed and optimized decision making, thus enhancing productivity and efficiency.
Market disruption. Disruptive companies that leverage new manufacturing paradigms could quickly gain a competitive advantage.
This column will discuss how American manufacturing can Face the Future regain pride in saying Made in America.
Welcome to the future.
Aidan Salvi is chief transformation officer for Amitron Corporation.