BTU International Partners with SMarTsol to Showcase Locally Built Pyramax Reflow Oven at SMTA Guadalajara Expo
September 20, 2023 | BTU International, Inc.
Estimated reading time: 1 minute
BTU International, Inc., a leading supplier of advanced thermal processing equipment for the electronics manufacturing market, is joining forces with SMarTsol Technologies at the upcoming SMTA Guadalajara Expo, scheduled to take place Oct. 25-26, 2023 at the Expo Guadalajara in Guadalajara in Jalisco, Mexico. The spotlight of the event will be the locally built Pyramax 125 Air model, representing the recently announced reflow oven manufacturing capabilities available now in Mexico.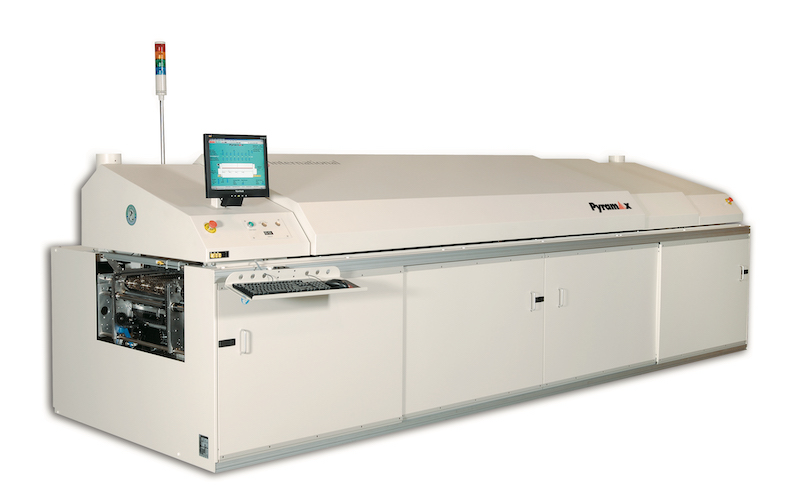 Local Manufacturing Strength Meets North American Demand
BTU International's decision to manufacture the Pyramax 125 Air reflow oven in Mexico underscores the company's unwavering commitment to meeting the needs of its North American customers. This strategic move leverages Mexico's robust manufacturing infrastructure and skilled workforce, reinforcing BTU International's dedication to delivering cutting-edge thermal processing solutions efficiently and effectively.
Pyramax 125 Air Model: Excellence in Thermal Processing
The Pyramax 125 Air model stands as a prime example of BTU International's dedication to innovation and excellence. Built with precision and care in Mexico, this model represents the pinnacle of thermal processing technology. It offers a host of advanced features including closed-loop convection control and the Wincon 8 oven control system, ensuring superior performance and reliability in a compact footprint.
"Our commitment to local manufacturing is not only a testament to our confidence in the Mexican manufacturing industry but also a demonstration of our dedication to serving our valued North American customers," said Rob DiMatteo, General Manager, at BTU International. "We invite attendees to see this locally built Pyramax reflow oven at the SMarTsol booth in Guadalajara," added DiMatteo.
Don't miss the opportunity to explore the locally built Pyramax 125 Air model and learn more about BTU International's commitment to meeting North American demands with excellence.
---
Suggested Items
12/07/2023 | Real Time with...productronica
Ashley Steers, Electra Polymers, updates Pete Starkey on the company's future, including a new manufacturing facility dedicated to producing inkjet solder mask.
12/07/2023 | Real Time with...productronica
Pete Starkey Interviews Dr. Giovanni Obino From MKS Atotech. Real-time feedback and two points of view are just some of the features of Atotech's IIoT platform.
12/06/2023 | Real Time with...productronica
Randy Temple of Alltemated explains how his company's Place-n-bond™ underfilm is applied at pick and place. The product is made of thermoplastic which means it is 100% reworkable.
12/06/2023 | Real Time with...productronica
Michael Hanke shares key features of Rehm's latest energy-efficient reflow soldering equipment with Pete Starkey. They also discuss the company's complete line of integrated solutions.
12/06/2023 | Peters
As part of the Peters Coating Innovation Forum (PCIF), Peters presented the new MYC50 coating machine in the showroom.